Released the alleged perpetrator of the sexual assault in the Sanfermines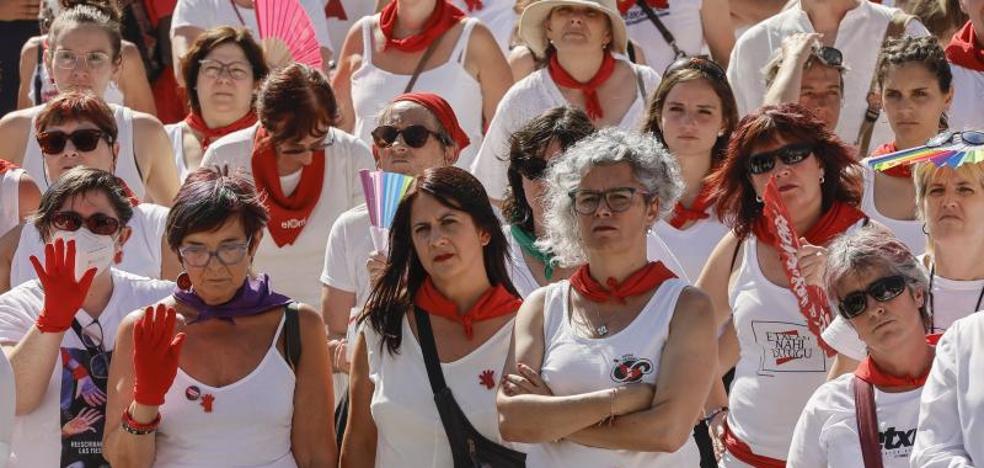 The accused had surrendered voluntarily today and a restraining order of 200 meters has been applied to him
The duty judge has decreed the release of the detainee by the Foral Police for the sexual assault reported by a woman in the Mendillorri neighborhood in the early hours of July 10. However, the magistrate has imposed a 200-meter distance measure on the alleged aggressor with respect to the complainant during the investigation of the case, as well as a communication ban. This judicial procedure will be processed by the Investigating Court number 2 of Pamplona, ​​the judicial body that was on duty on the day of the events.
The mayor of Pamplona, ​​Enrique Maya, stated today that the alleged perpetrator of a sexual assault on a young woman committed early Saturday morning in the vicinity of Mendillorri "is from another province and has turned himself over to the Foral Police."
The Local Civil Protection Board of the Pamplona City Council has confirmed this afternoon that the alleged perpetrator of the attack has gone to court after having been testifying since this morning, although it maintains several avenues of investigation open.
The mayor of the Navarran capital has told the media that the information that has come from the Government of Navarra is that the alleged aggressor had surrendered to the Foral Police. "He is a person from another province who has voluntarily surrendered to the Foral Police," he said after presiding over an institutional act. «We are going to see if he finally comes to justice; Everything must be analyzed, because these are very sensitive issues, and based on the analysis that is done, legal action will be taken », he added.
The investigation of the events was initiated by the Foral Police after a complaint filed by a woman, and has led to the rejection and condemnation by institutions such as the Government of Navarra or the Pamplona City Council, political parties and the citizens themselves, who gathered massively this past Tuesday, in the middle of the San Fermín festivities, as a sign of revulsion at the alleged attack.
Another complaint for touching

On the other hand, today it has been known that the Local Civil Protection Board has also been informed of a new complaint for touching. The Board has wanted to send a message of "calm" to the public regarding the punctures reported by several women during the holidays.
Despite the fact that, at first, it was warned of the possibility that these pricks could be a new form of chemical submission to perpetrate sexual assaults, the bodies and security forces that are investigating all the complaints "seem to rule out that this is the objective of the punctures", since no chemical substances have been detected in any of the complainants and the behavior of the alleged aggressors "seems to be more related to hooliganism", they state from the Pamplona City Council.