Reinvent tourism | Economy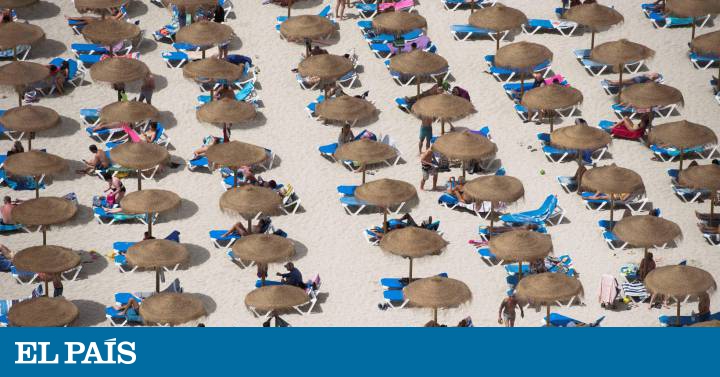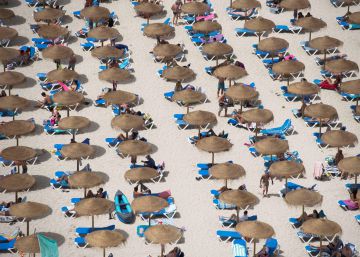 The tourism It has been one of the engines of economic growth in Spain since the sixties. Especially since the financial crisis of 2008 it has been the sector where employment has grown the most and has helped to absorb the excesses generated by the housing bubble. In 2019 the number of foreign tourists arriving in Spain continues to grow but with much less dynamism than previous years. What's going on?
Several causes explain the slowdown. The main one is that the fear of Islamic terrorism has been diluted and traditional competitors such as Turkey, Egypt and Tunisia have recovered. In addition, these countries have depreciated their currencies by lowering prices. Especially turkey where the arrival of foreign tourists grows 20% annually and has exceeded its record before the Arab spring.
The other cause is that the European economy has slowed, Germany and the United Kingdom flirt with the recession and that discourages its citizens to increase their consumption and their tourism spending is moderated. To this we must add the uncertainty of Brexit that has depreciated the pound again to its historical low, impoverishing the British and making their trips abroad more expensive.
Overnight stays of foreigners in hotels in the last year have stagnated and overnight stays in tourist apartments fall by 6%. Therefore, Spain sees its main job creation engine in the last decade slowing down. This helps explain the deceleration of total employment in the second quarter. And the July Social Security affiliation data anticipates that the slowdown has intensified.
There are also changes in consumer habits that are a great opportunity for Spain. The main one is the increase of city, cultural and nature tourism. In Madrid the arrival of tourists continues to grow by 10% and is still far from the big European cities. In addition, American and Asian visitors are arriving who spend much more per day and generate more employment and better quality.
The hotels that are suffering the most are those that have excessive dependence on tour operators or platforms, and sell all-inclusive packages with low price and low added value. That type of tourist does not leave the hotel and when the Turkish lira or the Mexican peso is depreciated they choose Turkey or the Caribbean before the Canary Islands, the Balearic Islands or our coasts.
Another great opportunity for Spain is to adapt our tourism offer to attract digital and corporate nomads. This is a sector that grows strongly and breaks the seasonality of the Sun and beach. And it can work both in cities and on the coast. Also in rural areas, helping fight depopulation.
The slowdown in tourist activity since 2018 is a fact and the causes that have caused it are likely to worsen. Since the sixties the sector has evolved to adapt to changes to become a world leader in tourist overnight stays. The current situation must be used to innovate and adapt to changes again.