Reina Sofía offers educational routes through its rooms with cinema and music | Culture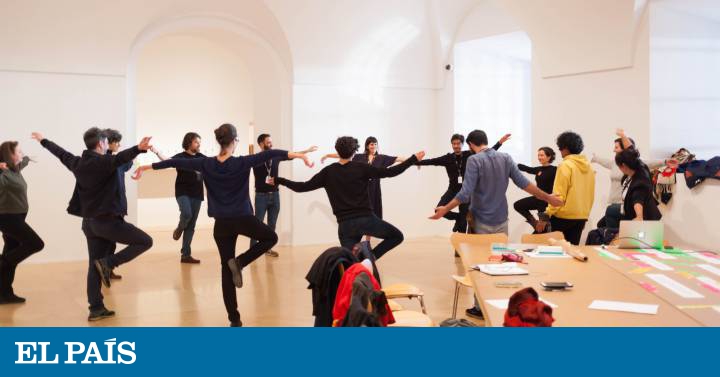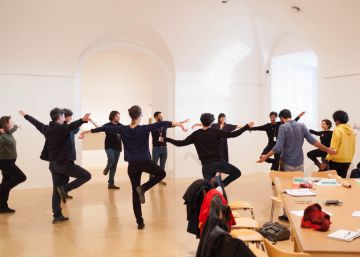 The Reina Sofía Museum in Madrid is trying out new formulas to strengthen the bond with visitors, at a time when it detects that the average time that users spend in its halls falls. Gira, the center's new plan, presented on Tuesday and that has an annual duration, aims to become a model of educational practices for cultural institutions. The project has the support of the Banco Santander Foundation and is committed to granting greater relevance to immersive experiences as opposed to purely contemplative ones.
The initiative is aimed at audiences of all ages, not only schoolchildren, although they have specific activities, such as routes through the museum's collection, including an ecologist and a feminist, who intend to connect the academic curriculum with realities of the I presented. Other exercises, these already accessible to all visitors, will appeal to music, film, performances or sound art to show how it is possible to broaden the idea of ​​artistic perception beyond the reach of the sense of sight.
The creators of the program consider it necessary for the entire school community to be part of the project. Therefore, they propose to create a meeting place for parents, teachers and students to establish a fluent communication about their results. The measure that will allow to assess the relative success or failure of the project will be the degree of interpellation that the participants experience, the promoters of the initiative point out in a press release.
The museum seeks to transmit in this new program the idea of ​​contemporary art not as cultural content, but as a methodology. Hence, it will increase collaborations with collectives and artists to generate new educational proposals, in line with those that have recently implemented. Last week, the artist Diego del Pozo directed a performative walk for the sample David Wojnarowicz History takes my sleep.