Rehabilitators ask for means to offer an early approach after stroke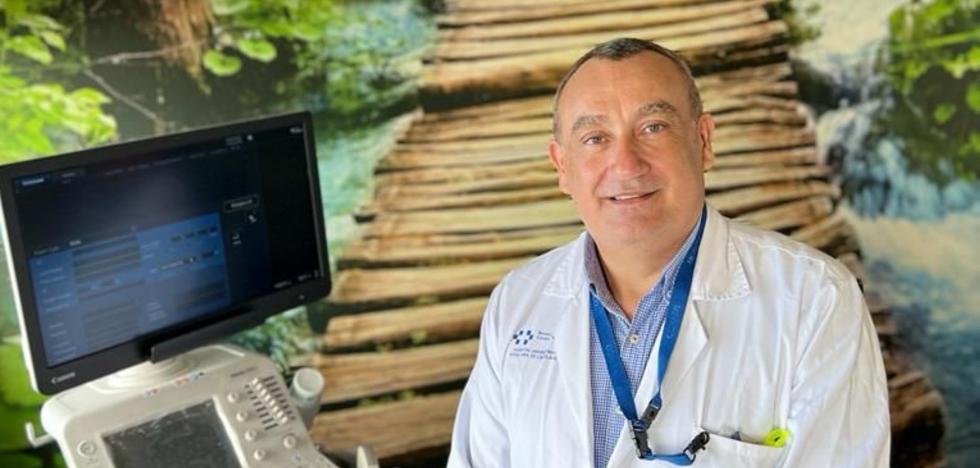 From today until Saturday, the Canarian Society of Physical Medicine and Rehabilitation brings together 80 specialists in its 26th congress
The Canary Islands do not have the means or sufficient qualified personnel to offer a
early and intensive rehabilitation treatmentas required by people who pass a
ictusaccording to Agustín García Bravo, president of the
Canarian Society of Physical Medicine and Rehabilitation (Socarmef) which celebrates between today and Saturday its 26th congress in La Laguna.
Precisely early rehabilitation after stroke and pelvic floor pathology will be the central axes of this meeting that will bring together 80 rehabilitation doctors from the archipelago.
Half of people who survive a stroke have neurological damage that manifest with speech disorders, weakness or lack of mobility in a part of the body, among other sequelae.
These disabling effects require a
rehabilitative treatment based on the precocity and intensity to achieve functional recovery of patients.
"Intervening in the first months after the stroke – from three to six months – is a priority from the rehabilitation point of view and the patient must be treated for as many hours as possible," says García Bravo.
In this sense, the specialist stresses that the Canarian health system offers early rehabilitation, "but
where there is a certain failure is in its intensity». In fact, the president of Socarmef affirms that offering three hours a week of rehabilitation to those who have suffered a stroke is insufficient.
Without a unit for acquired brain injury

"Although
We have transferred this concern to the health authoritieswe have not received the expected response", points out García Bravo who highlights that less than a year ago
Rehabilitation of acquired brain damage was arranged with a private center "instead of improving the public system to be able to offer this treatment."
«
There is no acquired brain injury unit in the public system. There is only one private center insufficient to handle all Canarian patients, "emphasizes the president of Socarmef.
In addition, this center, well equipped and with qualified staff, "applies admission criteria that not all patients meet and has
only five admission beds for the entire archipelago», explains the representative of the Canarian rehabilitators.
Stroke, a pathology with a high incidence on the islands

There are many people who suffer stroke in the Canary Islands. Specifically, in 2020, 2,252 registered
hospital admissions for stroke in the archipelago.
"Many of those affected are forced to travel to be able to have this service early, because
the services currently arranged by the Canary Islands Health Service are not enough to respond to all the people who suffer from these problems on the islands", indicates the specialist.
Meanwhile, Canarian rehabilitators share the concern about this deficit with the associations of those affected by brain damage.
"Despite wanting and knowing that we have to give this early and intensive treatment, we cannot give it," laments García Bravo, who recalls that
an important part of those who overcome a stroke have functional conditions that prevent them from returning to their normal life and for whom rehabilitation treatment is essential.
«
We seek to bring them to a functional situation that reduces their level of dependency to integrate them at a social and labor level. For this we have physiotherapy, infiltrations, speech therapy... Many therapeutic alternatives concentrated between three and six months after the stroke », he points out.
.