Registration open for the 2021 Canary Islands Music Awards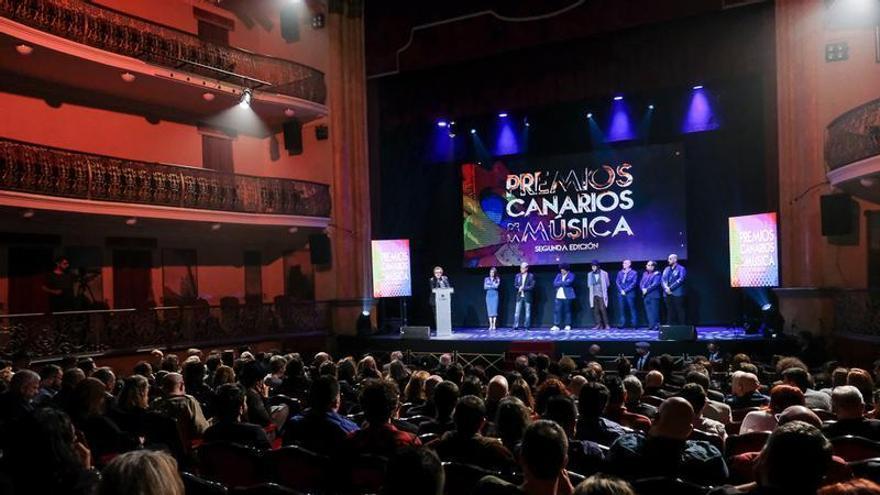 The Canary Islands Professional Association of Composers -Which brings together about twenty creators of the sector in the Islands- keeps open until next April 30 the registration period for candidatures for the third edition of the Canary Islands Music Awards, corresponding to the year 2021, convened for the purpose from celebrate, promote and disseminate creative processes, artists, musical works and professional management of the music sector in the Canary Islands.
The aforementioned awards, in whose call it collaborates Canary Islands Regional Radio and sponsors the Government of the Canary Islands, the Cabildo de Gran Canaria and the City Council of Las Palmas de Gran Canaria, will be delivered in an act that will take place the next June at the Miller Building from the capital of Gran Canaria. Any individual or institution that proposes, according to the bases of the call, record works for a total of 14 nominations, to which is added an honor award, may be freely submitted to the Canary Islands Music Awards. The bases can be consulted on the web www.premioscanariosdelamusica.com/normas
The candidates and winners in each of the categories listed will be chosen -from all those registered- by ​​a jury made up of 5 or 7 recognized professionals in the music sector in the Canary Islands from the journalism, music criticism and culture of the Islands. It will be a jury chosen by the Professional Association of Composers of the Canary Islands and the management of Canarias Radio. As president of the same, although without vote, the director of Canarias Radio will act and as secretary, although without vote, the secretary of the aforementioned association will act.
Musical recordings may be presented Originals published between January 1, 2019 and December 31, 2020 by independent islander phonographic producers and / or Canarian artists and / or non-Canarian artists residing in the Canaries who publish their discographic works on a self-publishing basis in the geographical area of ​​the Canarian Archipelago. They will also be able to choose the recordings of Canarian artists residing abroad published on a self-produced basis or those of Canarian artists published by record companies or production companies established outside the Canary Islands.
The Canarian Music Honor Award will be awarded to a artistic career path of an entire life carried out by a person born and / or settled in the Canary Islands and related to the creation, interpretation, diffusion or musical management within and / or outside the Islands. The awarding of this award will be chosen by the members of the association, the previous winners and a group of professionals linked to the world of music.
Both the Canarian public radio, which has been an active platform to support musical creation in the Islands in its decade of activity, and the aforementioned Association, highlight with these awards the work promoted by the creators and creators carried out during the year.