reduce trade barriers and restructure public debt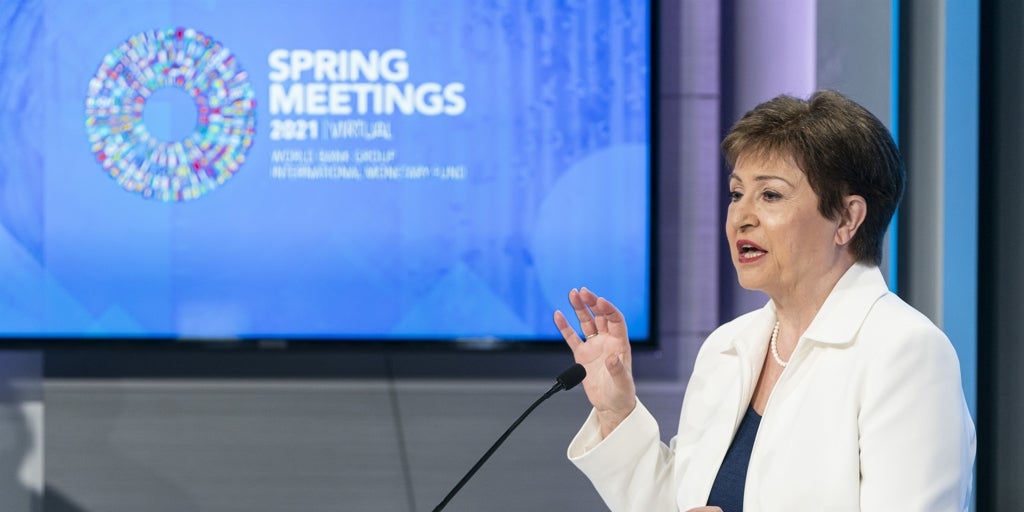 Rosalia SanchezFOLLOW, CONTINUEBerlin Updated: 05/24/2022 04:16h
Save
RELATED NEWS
The fact that the Davos summit returns to its face-to-face version in the spring, instead of the frigid month of January, completely changes the face of the World Economic Forum, at least on the terraces facing the Alps. Because inside the rooms the economic temperature is colder than ever. This edition of the Forum has started with an IMF report that places the global economy "facing its toughest test since World War II" and urges states to take measures to restore confidence and avoid geoeconomic fragmentation.
The IMF cannot be more precise in the recipe it recommends to governments, which consists of four measures to restore confidence: the reduction of trade barriers;
promote debt settlements of vulnerable countries; modernize cross-border payment systems; and face the transformation towards green energy.
Enjoy unlimited access to ABCSubscribe now for only €1/month for 3 months Subscribe!
If you are already subscribed, log in
Topics

Source link