reduce growth to 4.8% in 2021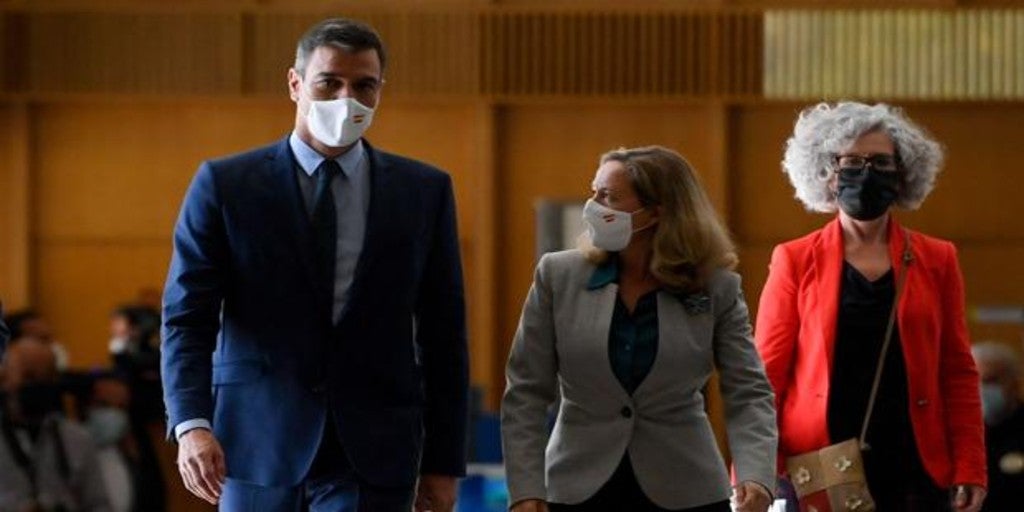 MADRID
Updated:
Keep

The Funcas panel, which includes the forecasts of twenty national analysis houses, expects the Spanish economy to grow 4.8% this year, which is 1.4 points less than expected in September, after the
INE will revise the GDP growth figure for the second quarter downwards -from 2.8% to 1.1% – and provisionally estimate an increase of 2% for the third.
"Both results remove the prospect of leading European growth in 2021, expected by national and international organizations," the panel warned in its forecast update published this Wednesday. All this in an external context of
deterioration due to supply chain disruption and the escalating energy costs, trends that will persist in the short term, reports Ep.
Looking ahead to 2022, the growth forecast has been lowered from 6.1% to 5.7%, under the assumption that high energy and raw material prices will continue until spring and will decline thereafter. In addition, the majority of panelists estimate that about 20,000 million euros of European funds will be executed next year.
Despite the lower expected growth for GDP, the expected unemployment rate is lowered. The average annual rate for 2021 is now 15.2%, four tenths less than in the September Panel, and that of 2022 is 14.4%, three tenths less.
The increase in inflation has motivated that in this Panel the forecasts have been revised upwards again, to foresee a average annual rate of 2.9% this year and 2.4% next year, five and eight tenths more, respectively, than in September.
The estimate for the underlying also rises, to 0.8% for 2021 and 1.4% for 2022. The interannual rate of inflation forecast for December of this year is 5.2% and 1.1% in December of 2022.
On their side, the panelists expect a public deficit of 7.9% of GDP this year, two tenths less than in the previous Panel. This forecast is better than the government itself, which in the September Budget Plan placed it at 8.4%. For 2022, the consensus forecast is above that of the Government, 5.7%, compared to 5%.
In this sense, most analysts believe that the expansionary nature of monetary and fiscal policy should continue in the coming months and they do not expect appreciable variations in the ECB's reference interest rates until the end of 2022. However, the interest rates Market prices will continue to rise, in line with inflation expectations.