Redexis will invest 1,000 million euros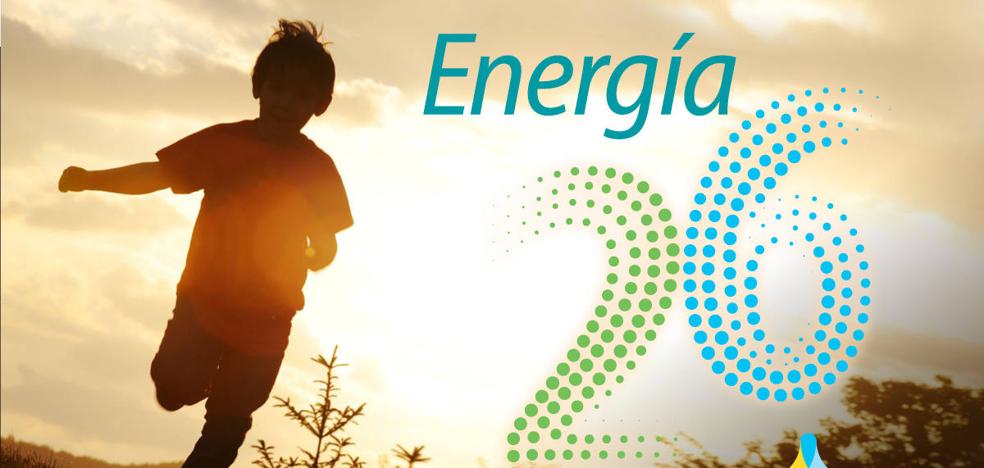 Redexis, a comprehensive energy infrastructure company, today announced its new strategic plan 'Energía26', which will entail an investment of more than 1,000 million euros over 5 years (22-26) and will focus on intensifying its growth in the deployment of sustainable infrastructure and energy transition, as well as supporting the transformation of the sector in terms of sustainability and efficiency. In this way, it expects an increase in EBITDA of 50% growth in the five-year period.
In the medium term, Redexis foresees growth in all its activity segments despite the current complex macroeconomic and energy environment, both in the traditional sector -gas and mobility-, as well as in new energies -biomethane, hydrogen and energy efficiency-, supporting the security of supply, reduction of emissions and economic competitiveness.
The plan is based on the new mission and values ​​of the company that will mark the new strategic focus. For Fidel López Soria, CEO, "at Redexis, our presence and commitment to local communities is really our greatest strength. That is why among all the employees we have built a new corporate mission: to bring the energy of the future to our communities, committed to their progress and well-being.
"We want to commit to the generation of local value and for this we will allocate investments of more than 1,000 million euros to prepare Redexis for the energy transition, promoting the development of local supply chains and generating 1,000 new direct and indirect additional jobs", highlighted the CEO of Redexis.
'Energía26', a plan to promote new energies and energy efficiency

'Energía 26' is a growth-oriented plan based on three fundamental axes: the gas infrastructure business, the development of renewable gas projects and the promotion of energy efficiency for its clients, including solar self-consumption.
Redexis will continue promoting the deployment of gas networks in Spain, adapted to renewable gas and promoting more efficient mobility. The company is committed to medium-term growth potential, both in the residential and industrial segments, given the presence of more polluting fossil fuels with higher greenhouse gas emissions that can be replaced by natural gas and, more forward, by gas of renewable origin.
Fidel López Soria commented on this: «From Redexis we will continue promoting the deployment of gas in Spain, an essential element that replaces more polluting fuels. Our infrastructures are now prepared for the introduction of renewable gases and our commitment to them will be decisive. The planned investment will further facilitate its use in homes, service companies and industries." Redexis currently operates in 14 autonomous communities and has more than 12,000 kilometers of its own infrastructure.
In the field of mobility, Redexis has 25 gas stations, both LNG and CNG, and the objective of the Plan is to expand the network to 60 gas stations, focusing on LNG for long-distance transport fleets as well as CNG as a solution for fleets of services (for example, waste collection or urban and interurban transport).
'Energía26' contemplates a second axis around the expansion of renewable gases. Redexis plans to inject biomethane directly into its distribution network, but also integrate vertically into production, thus contributing to decarbonization and meeting the objectives of the circular economy by taking advantage of existing waste, adapting its organizational structure.
The goal is to have more than 15 biomethane production plants for injection and more than 60 biomethane injection facilities for third parties, so that the company becomes a benchmark in this business in Spain and offers the best renewable solutions to its customers. industrial customers, current and future.
The CEO of Redexis commented «the second aspect of the Plan is a firm commitment to renewable gases. Specifically, with regard to biomethane, a 100% renewable gas of organic origin that has zero or even negative emissions and has a very high potential in Spain, we will bet not only on injection into our networks but also on production. That is why we plan to transport and/or produce 3 TWh in five years, that is, 10% of the gas transported by our network, which is equivalent to 50% of the gas consumption of our residential segment».
Likewise, Redexis will continue betting on the execution of long-term green hydrogen projects, becoming a key company in the energy transition, with the aim of being part of more than 10 green hydrogen projects in 2026 built and operating. The first will begin operations imminently, since the company plans to finish before the end of 2022 the construction of the first green hydro pipeline in Spain and the first to inject hydrogen into a natural gas transportation and distribution network. This is the 'Green Hysland' project in Mallorca, which is already producing renewable hydrogen from solar energy at the Lloseta plant, and which includes a green hydrogen ecosystem (production, transport, direct consumers, hydrogen stations...) on the island .
The third axis will focus on energy efficiency, including solar self-consumption and its environmental commitment. In 2026 the company aims to develop 190MWh of solar self-consumption focused on the B2B segment, and continue collaborating with its clients in the development of solutions, for example, in the field of cogeneration, to improve energy efficiency and reduce emissions. of its facilities.
Additionally, 'Energia26' will be enhanced through specific plans in three key business levers: Talent, Innovation and Digitization. In the words of the CEO, "the first lever is the clear promotion of both internal and external talent, supporting our growth plans and increasing diversity. The second is the implementation of a new innovation model that will be essential to advance in the future of new technologies. The third is digitization where we will make a decisive investment both in our operations, for example, with the implementation of the smart meter as soon as the regulation allows it, and in all support processes with the aim of increasing our effectiveness and efficiency."
Clear commitment of 'Energia26' with ESG objectives

Its plan will be linked to ESG objectives and, to this end, Redexis is committed to reducing its direct Carbon Footprint by 50% by 2026 (scope 1 and 2), as well as fully offsetting its total emissions (including scope 3) through of the development of more than 90 renewable projects, avoiding the emission of 400,000 tons of CO2 in 2026. Redexis will actively promote renewable gases, where 10% of the gas that circulates through its networks in 2026 is of renewable origin.
In terms of People, the commitment will be to increase 50% of women in management positions and managers with specific action plans. The company is also committed to the development of local and regional suppliers and through the development of its 'Energía26' plan, with which it expects to create more than 1,000 additional direct and indirect jobs in them. Likewise, Redexis will increase the incentives linked to ESG criteria to 10% by 2026 and will substantially increase its monitoring of Compliance activities.
The improvement in the company's rating is reflected in its sustainability indices. Redexis has improved in the Moody's ESG Solutions index, formerly Vigeo Eiris, close to 70% in the last 3 years and is currently rated Advanced (the highest in the index). In the GRESB index it has also improved by 9 points in the last 3 years, where it currently has a score of 91/100. With the current plans, the company hopes to continue increasing its score in these indices.
On the other hand, the ESG commitment is also reflected in the company's financial structure. Redexis has a robust liquidity position, sufficient to finance its growth plans for the coming years, and has an "investment grade" rating with a stable outlook. The recently closed €300 million syndicated loan has a component linked to ESG results that lowers the cost of financing. The confidence of credit institutions and the markets in the company's plans allows Redexis to maintain a solid and stable capital structure, with a long-term debt profile and a wide range of financing sources.
"In short, a challenging and growing future is opening up before us where we will evolve by adapting to the energy transition, promote renewable gas projects, help our clients in the transition and, lastly, decisively promote talent, innovation and digitization", concluded Fidel López Soria.
About Redexis

Redexis is a comprehensive energy infrastructure company dedicated to the development and operation of natural gas transportation and distribution networks, the distribution and marketing of liquefied petroleum gas and the promotion of gas for vehicles, renewable applications of natural gas and hydrogen. It operates 12,000 kilometers of its own energy infrastructure throughout eleven autonomous communities, facilitating access to new, more sustainable and efficient energy sources for Spanish homes, businesses and industries. In addition, Redexis is promoting vehicular gas through investments in new infrastructure for mobility. The company always works with the objective of constantly creating value in the communities where it is present, generating more than 3,000 direct and indirect jobs. In 2021, the GRESB Sustainability and Infrastructure Index awarded it the "Sector Leader" mention, maintaining the maximum rating of five stars in ESG (Environmental, Social and Governance) matters and obtained the result of "Advanced" in the Sustainability and CSR of Vigeo Eiris