Red wine and the melody that the people sang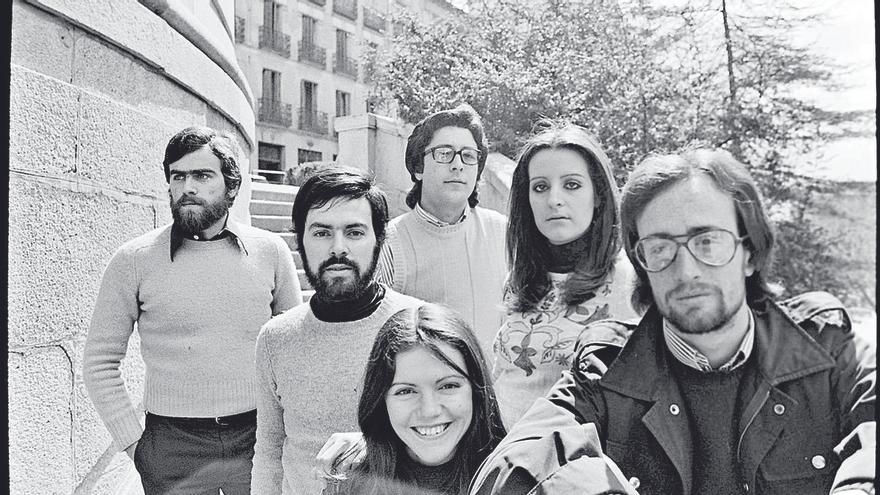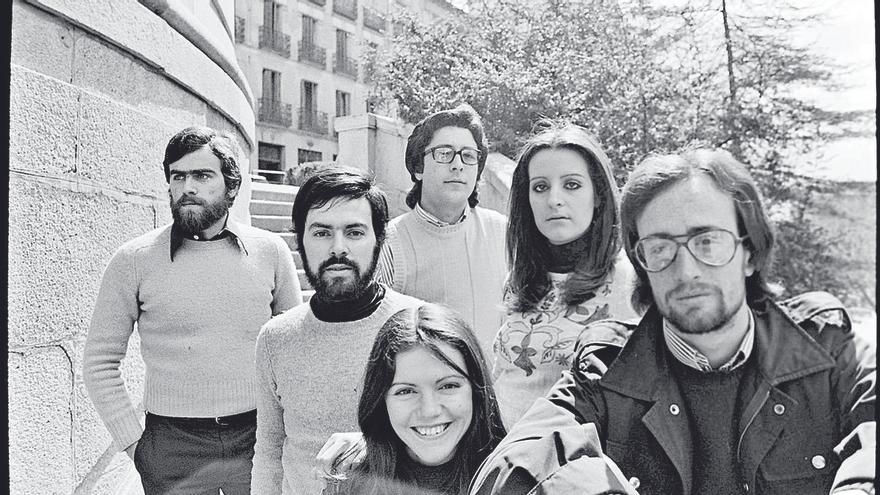 It was in November 1970, in the very Murcian Plaza Beato Andrés Hibernón, when a group of seven young people (five boys and two girls, all students from the University of Murcia) met in an old family home to rehearse several songs with the purpose of participate in a festival organized by Chemistry students for the then massive festivities of San Alberto Magno. As four of them were born or lived in Yecla, the question of the name opted for one of the typical products of the Altiplano. HVino Tinto had emerged, a folk group that would have from then on a career full of important milestones and not a few successes. In those parties, the newborn group reaped tremendous success. It was the starting point for those friends, gathered for the sole purpose of having a good time, for years to begin a career that would lead them to triumph in the very popular television contest The Great Occasion. They were third, which was more than enough to acquire a huge publicity on that unique television that all Spaniards watched as a family.
It was a group of young people in their early twenties and interested in folk music, who had been surprised by the unusual success while studying in that small Campus de la Merced presided over by the steps of the Faculty of Letters (which had been inaugurated just a couple of years before). ), a place of controversial assemblies, and limited on the rest of its four sides by the Cardenal Belluga Residence Hall and the Faculties of Science and Law.
Loyal public
They were just the previous moments of an apotheosis that they began to experience with a loyal audience that would accompany them everywhere. As soon as they had enough repertoire, the UMU professor and theater director César Oliva prepared a scenography with which they performed at the Café-Teatro Habana in Murcia, where they once again triumphed. The way was clear for these young Murcian university students to begin a career of performances and concerts in all kinds of venues, mainly, at the beginning, in halls of residence and university residences, and later in all kinds of halls and festivities.
After the success in the television contest came the contract with the record company EMI-Odeón, their first album, and their first great sales success, Volver en vino, by Horacio Guaraní, which would catapult them to the top of the charts in the country. And others would come like Triste la reina and Duerme, negrito, from Latin American folklore, or Pueblos, Hombres.
An anthem for democracy
In 1976, with the group renewed in several of its members, which they had decided to abandon the path of music to devote themselves more to their studies, came the great success, a song that was hummed by almost all Spaniards, which became an anthem of democracy and which, according to many, among them Francisco Umbral, "won a referendum" for Adolfo Suárez and it got – not only the song, evidently, but it contributed many grains of sand to it – that "the Francoist courts became harakiri".
As one of its founders, Judge Pascual Ortuño, points out, "between 1970 and 1978, this group was present in the Spanish music scene, and was one of the reference groups in the recovery of Spanish folk music and the dissemination of music. international folk, by the hand of Pete Seeger, Joan Baez, Peter-Paul & Mary, in the Anglo-Saxon sphere, or Atahualpa Yupanqui, Mercedes Sosa and Horacio Guaraní, from the other side of the Atlantic ".
A group, in short, that today, half a century after its founding by those Murcian students, shared the stage for a time "with groups such as Rincón de Folk, Nuevo Mester de Juglaría, Carcoma, Hadit, Maíz y Laurel, Neocantes and Jarcha, among many others, who formed a pioneering generation in Spanish folk ". Today, when half a century has passed since its beginnings and 45 years since that song remembered by all those who lived through the Democratic Transition, some of its original members have retired, as is the case of Judge Pascual Ortuño, and others are living the last moments of a profession far removed from that world that they experienced with such intensity, as is the case of two teachers or a journalist.
The song that we all sing
Precisely the judge, then a first year law student, remembers with nostalgia that small Campus de la Merced, in which the staircase of Letters frequently became the center of the demands of the students, and in which he was able to listen with astonishment in 1973 a scream that became multitudinous, that chanted "Long live red wine!".
Although he was no longer a member of the group in 1976, he acknowledges that Habla, pueblo achieved surprising success, "and it was the song that all Spaniards sang at those moments that were so decisive."