'Red traffic light' for restrictions due to Covid-19 in Gran Canaria and three other islands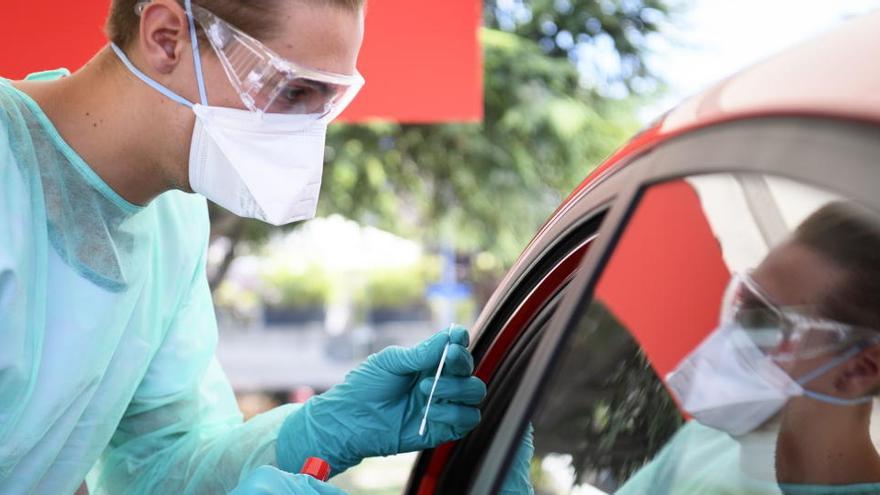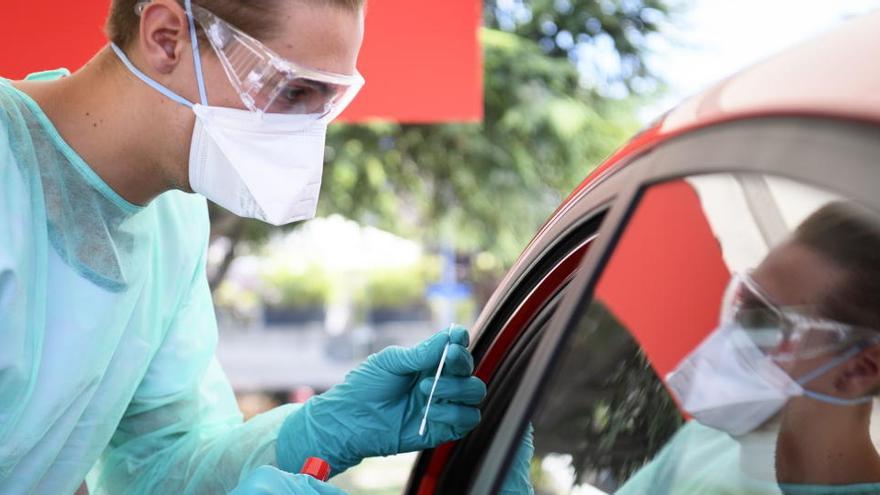 The Ministry of Health of the Government of the Canary Islands has announced that as of Saturday four islands will be on a "red traffic light" for covid-19, with which the restrictive measures will be applied in Tenerife, Gran Canaria, Fuerteventura and La Gomera, while Lanzarote goes to "green traffic light", in which La Palma and El Hierro remain.
These measures apply after this Friday 289 infections will be reported in the last 24 hours, in addition to two deaths, a 65-year-old man in Tenerife and another 40 in Lanzarote, which occurred on September 19 but accounted for this Friday.
On the islands with a red light acts of more than 10 people are not allowed, with the exception of the celebration of scheduled ordinary public cultural activity.
In the hotel, restaurant and terrace establishments, as well as in the beach bars and restaurants, a closing time is established at 00.00 hours maximum and new customers cannot be admitted after 23.00 hours.
Non-occupational day centers are also closed.
At least 15 days
Tenerife, Gran Canaria and La Gomera will have at least 15 days with a red traffic light (until October 10), and Fuerteventura at least one week (until October 3).
According to the General Directorate of Public Health, the increase in infections is attributable to several outbreaks detected mainly on the islands of Gran Canaria and Fuerteventura, to which are added "multiple cases linked to social, family and work activities in the rest of the islands "according to a press release.
Gran Canaria has registered in the last day 155 new cases, Tenerife 83, Lanzarote 23, Fuerteventura 22, La Palma three and La Gomera three.
The accumulated incidence in the Canary Islands is 53.22 cases per 100,000 inhabitants in the last seven days, making it the third autonomous community with the lowest accumulated incidence in Spain, says Health.
By islands, the incidence per 100,000 inhabitants in seven days is as follows, according to the latest report from the General Directorate of Public Health: 66.14 in Gran Canaria, 55.81 in La Gomera, 50.23 in Tenerife, 46, 20 in Fuerteventura, 36.12 in Lanzarote, 9.12 in El Hierro and zero in La Palma.
However, the islands to which the red traffic light is applied have municipalities above 100 cases: Las Palmas de Gran Canaria, with 126.08; Santa Cruz de Tenerife, with 120.83; San Sebastián de La Gomera, with 120.97; and Tejeda, with 104.77, although this council only has two cases and this incidence is due to the fact that its population is 1,909 inhabitants.
In Fuerteventura, Puerto de Rosario has an incidence this week of 95.7 and last week it was 179.13, so the red traffic light is determined for at least one week on this island.
Criterion
The General Directorate of Public Health determines the inclusion in the red traffic light when on an island there is at least one municipality that exceeds 100 cases per 100,000 inhabitants in the accumulated incidence of cases in the last seven days, that has more than two sporadic cases and that present an increase in the last seven days equal to or greater than 10% compared to the average of the previous two weeks.
Regarding the outbreak in the Maternal and Child Insular University Hospital Complex (Chuimi), in Gran Canaria, Health indicates that the data point to its stabilization after screening all personnel and the averages established by the Management Department.
The active screening of all workers at the center continues, which, for now, has a positive result of 2.1 percent of the total workforce.