Red Cross will distribute more than 39,000 breakfasts and snacks for children in the Canary Islands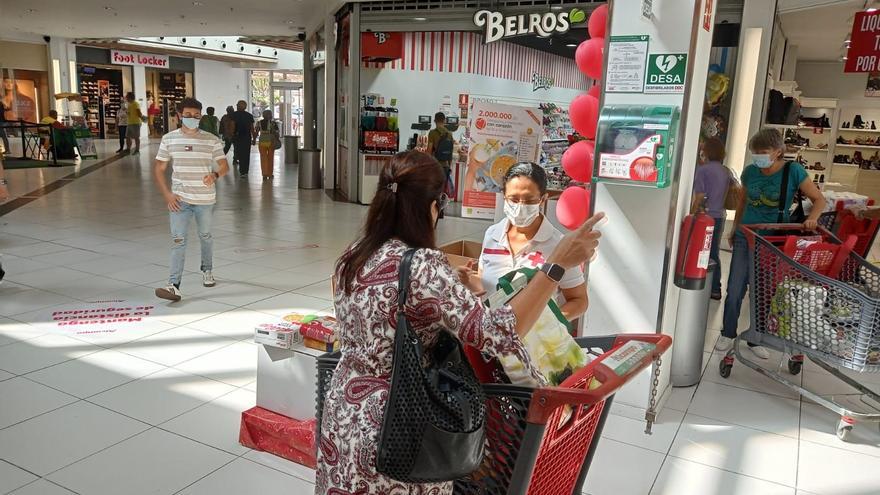 Red Cross will distribute more than 39,000 breakfasts and snacks to children in the Canary Islands within the framework of the eighth edition of the Breakfast and Snacks campaign # ConCorazón on the islands.
Thus, after the celebration of the Desayunos y Meriendas con Corazón campaign in the Alcampo La Laguna and La Villa hypermarkets, in Tenerife, as well as Telde, in Gran Canaria between October 26 and 31, in which more than 114 Red Cross volunteers have participated, 39,163 breakfasts and snacks have been obtained, which is equivalent to about 11,760 kilograms of food to distribute among the most vulnerable families, according to the organization in a press release.
Thus, of the 11,760 kilograms, 3,946 kilograms (13,141 breakfasts and snacks) were collected in Gran Canaria, while the remaining 7,814 in Tenerife (representing 26,022 breakfasts and snacks).
The kilos have been collected through various means, since 9,858 have been donated by the customers of these hypermarkets and the rest by Alcampo within the framework of the Red Cross Respond Program launched in March of this year.
Breakfasts and Snacks # ConCorazón is an initiative of the Spanish Red Cross, Alcampo, Ceetrus, Oney and the Association of Cooks and Confectioners (ACYRE), launched throughout Spain, which this year has represented an increase of 4 percent compared to the result of the previous campaign, managing to collect a total of 1,678,637 breakfasts and snacks.
About, indicate that the objective is to work in partnership, as indicated by the United Nations Sustainable Development Goal 17, revitalizing the global partnership for sustainable development through public-private collaboration.
In addition, it seeks to involve civil society to improve the quality of life of minors living in difficult situations, also contributing to the achievement of Sustainable Development Goal number 2, which refers to ending hunger, achieving food security and improve nutrition.