Red Cross identifies 101 missing migrants en route to the Canary Islands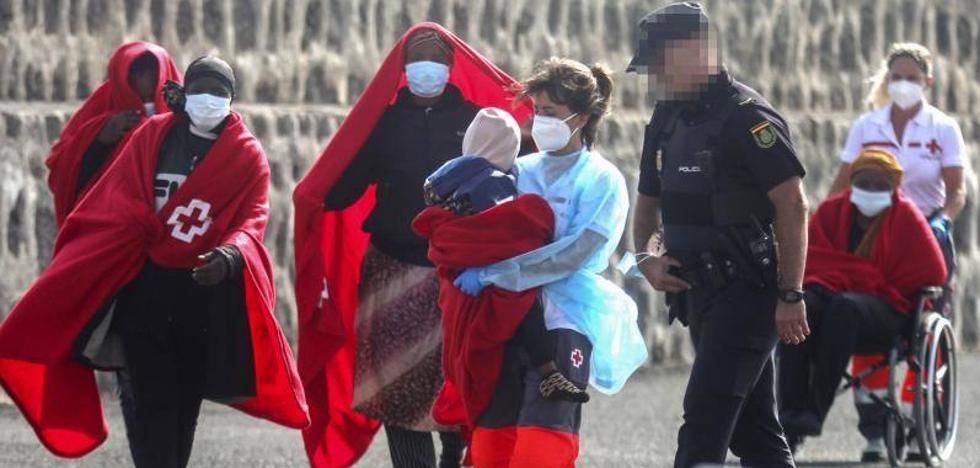 pilot project
The humanitarian institution has managed to find them thanks to a project that represents a great advance for immigration
Red Cross has managed to identify
101 people who were missing on the migratory route by sea bound for the Canary Islands through a new project of this organization that has been active since September 2021.
According to the Red Cross in a press release on the occasion of the
World Day of Enforced Disappearances celebrated on August 30, the International Organization for Migration estimates that
19,000 missing persons on the Mediterranean sea route between 2014 and 2019, and other
3,300 people in the year 2021 en route to Europe.
For this reason, the Red Cross has started this new project, in which they do not wait to receive the request for disappearance, but act from the moment of the shipwreck so that the families of the disappeared receive a short-term response to what has happened. , even if only partially.
Since its implementation, in the Canary Islands they have investigated
45 cases of arrivals, in which 308 missing or deceased persons have been recorded, of which 101 cases have been resolved.
Once a shipwreck or disappearance is reported, all possible information is sought with the help of the testimonies of the rest of the migrants, the compilation of images on social networks that have been shared, and the information on calls and search requests from family members. to compile a list of passengers and an account of what happened.
This new project, which has already been implemented in Italy, is currently
is only active in Canarias, but from the Red Cross they are already working to carry it out on the coast of Andalusia, Murcia, the Valencian Community and the Balearic Islands.