Rebound in the Canary Islands with 170 new cases of coronavirus and one deceased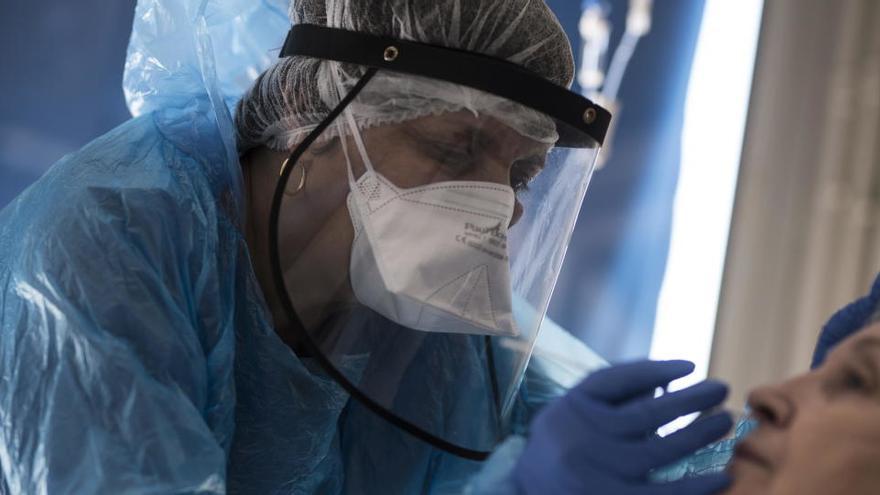 The Canary Islands have registered a total of 18,116 cases of coronavirus since the beginning of the pandemic, increasing in the last 24 hours by 170, a time in which he has also had to regret one more death in Tenerife that brings to 293 deaths from this virus in the archipelago.
This is clear from the data that the Ministry of Health of the Government of the Canary Islands publishes daily at 2:00 p.m. In them it is verified that of the total of cases registered in the archipelago currently, 5,040 are active in the islands (-88).
Of the active cases by Covid-19 that the Canary Islands have, 38 people are in an Intensive Care Unit (the same as yesterday), 167 are in the hospital ward (-14) and the remaining 4,835 are in home isolation.
As for the patients who have overcome the disease on the islands, they stand at 12,783, which implies 257 more than a day ago.
Currently, the incidence of the virus in the Canary Islands is 40.49 per 100,000 inhabitants in the last seven days; while in the period of 14 days this incidence is 72.72.
Likewise, so far 507,337 PCR tests have been carried out in the archipelago, of which 22,808 have given a positive result, which implies 4.5 percent of the tests carried out.
By islands
By islands, Gran Canaria has computed a total of 8,830 cases since the start of the health crisis (+36), of which 1,722 are active (-83), 6,989 have overcome the disease and 119 have died.
It is followed in number of cases by Tenerife with 6,836 (+113), of which 3,169 are active (-13), 3,512 have received medical discharge and 155 perished (+1).
LanzaroteFor its part, it is the third island with the most cases computed, amounting to 1,300 cases (+14), of which 75 are active positives (+5), 1,216 have overcome the disease and nine have died.
Behind her is Fuerteventura which registers 795 cases since the beginning of the pandemic (+7), of which 63 are active (+3), while 729 have overcome the virus and three have died.
La Palma registers 196 cases, four of them active positive, 186 medical discharges and six deaths; and La Gomera registers 93 cases, of which six are still active and 87 have received medical discharge.
Finally, El Hierro remains with 66 cases, of which one is active and 64 have overcome the virus, while one person has died. In this way, La Gomera is the only island that has not registered deaths.