Rebellion of mayors of the PSOE and UP before the Treasury plan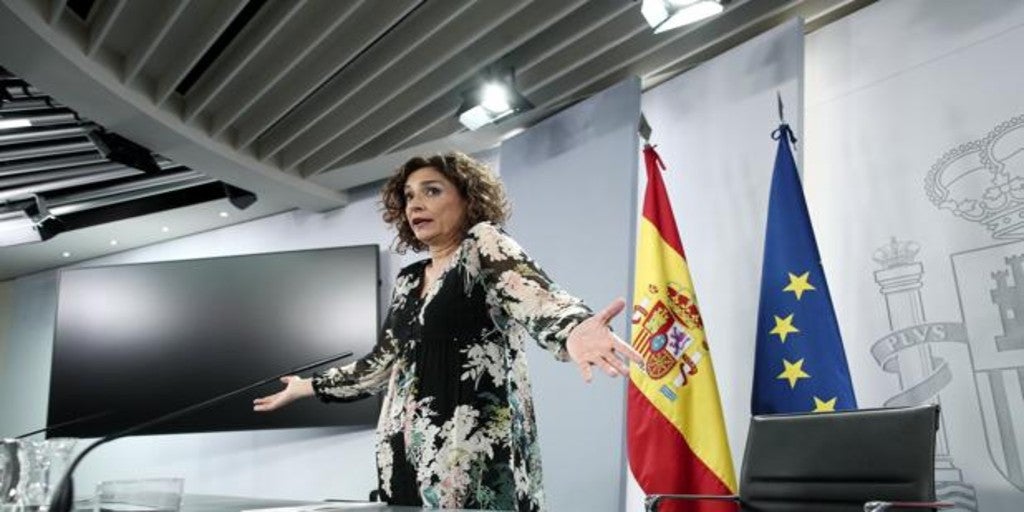 Madrid
Updated:
save

The Ministry of Finance works against the clock to try to hit a proposal so that municipalities can spend your surplus of € 5 billion that generates a minimum of supports. The president of the Spanish Federation of Municipalities and Provinces (FEMP), the socialist Abel Caballero, said yesterday at the Government meeting that today the Ministry would send them a third draft with the proposal. The original sketch that the Ministry proposed was that the consistories made him a ten-year loan with 14,000 million euros of their remainder and, in exchange, the Treasury would transfer 2,000 million this year and 3,000 the next that they could spend without limits.
The idea did not thrive in the negotiation with the FEMP, despite Caballero defending the proposal. Before the fort opposition generated, The Treasury made another proposal suspending the application of the spending rule this year. However, mayors of PP, Citizens but also of Podemos and the PSOE, reject the idea.
Because of this, the Ministry wants to send today a new draft, although the head of the Treasury and government spokesperson, María Jesús Montero, rejected that it would include "substantial changes", labeling them even as "minors".
In its words, the Treasury proposes that the consistories make him a loan because if their savings were spent, accounting, they would incur a deficit, which is prohibited by the Stability Law in the case of local corporations, and also by article 135 of the Constitution. Be that as it may, the president of the Independent Authority for Fiscal Responsibility (Airef), Cristina Herrero, admitted that the Treasury proposal includes a certain "disincentive" to the municipalities that have cleaned their accounts.
Consistorial sources reject that there will be a consensus in this negotiation, since the Government really wants to convince its own allies, that is, United We Can in addition to other socialist mayors who have rejected the proposal and they expect greater wide sleeve of the Treasury, which endangers not only the consensus, given the refusal of the PP and Citizens to the proposal, but the simple majority in the Governing Board of the FEMP.
Minimum vital income
The push and pull continues as there may be some agreement at the meeting to be held tomorrow. In the meantime, The FEMP yesterday approved raising political groups a proposed amendment so that the norm that regulates the Minimum Vital Income contemplates a specific fund that is destined to defray the expenses that its management causes to the municipalities.