Real Zaragoza sale closed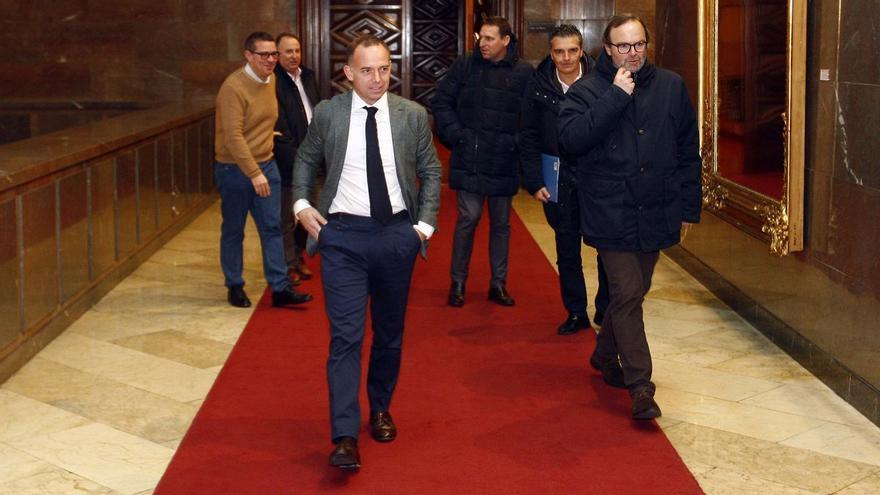 Real Zaragoza will change hands in the next few hours. The current owner and the investment group, Spain Football Capital, which will take over the majority of the entity's shares, have given, in the last few hours, the definitive impulse to the operation after solving the last differences, introducing new clauses in the sales contract and reaching a tacit agreement to sign at the beginning of next week.
The sale, in this way, is a fact that both parties take for granted almost 100% and that, except for a capital surprise, it will be announced in the coming days. In this way, it will be possible to end a process that keeps Zaragocism in suspense and in which A second route has also participated, which, however, has arrived late.
The arrival of the group led by the Álvarez del Campo brothers and the Catalan lawyer Kiko Domínguez must assume, as soon as they arrive, more than 20 million euros to take over Real Zaragoza. A first payment, in excess of 9 million euros, is intended for the payment of the shares to the current owners. The figure corresponds to 6 millions (of the 6.38 that make up the entity's capital stock) that correspond to the foundation, distributed in percentage terms in the shares of each employer (the Alierta family has 51% while Yarza, Forcén and Iribarren have 13, 46% each), to which must be added around 3.8 corresponding to a participating loan from César Alierta, the club's largest shareholder, which must be absolutely paid for the new property since it is susceptible to being converted into shares.
In addition, the investment group must also face about 11 million corresponding to credits guaranteed by the foundation with banks (mainly La Caixa). Likewise, around 4 million more are necessary to satisfy the outstanding advances to pay pending payments from last season. This chapter would include, for example, amounts loaned by the Zaragoza 2032 foundation itself or LaLiga, among others.
Thus, the change of ownership in Real Zaragoza would hardly have an impact on the salary limit for the creation of a template for which there would be around 10 million euros. The investment group's financial outlay, specifically intended for the acquisition of the entity, would only lead to a increase of between one million and 1.5 million euros of that salary limit.
Without this economic injection from the sale of the club, Real Zaragoza would start with a much lower salary limit than the one it had in 20-21, where it was the eighth of the Second Division, with 8.8 million, reduced by 300,000 after the January update. In its viability plan, the SAD expected to obtain 17.2 million in transfers in the next two years, which, in addition to Narváez, would mean the safe sale of troops such as Francho or Francés.