Real Sociedad stumble in Monaco and will have to beat PSV to qualify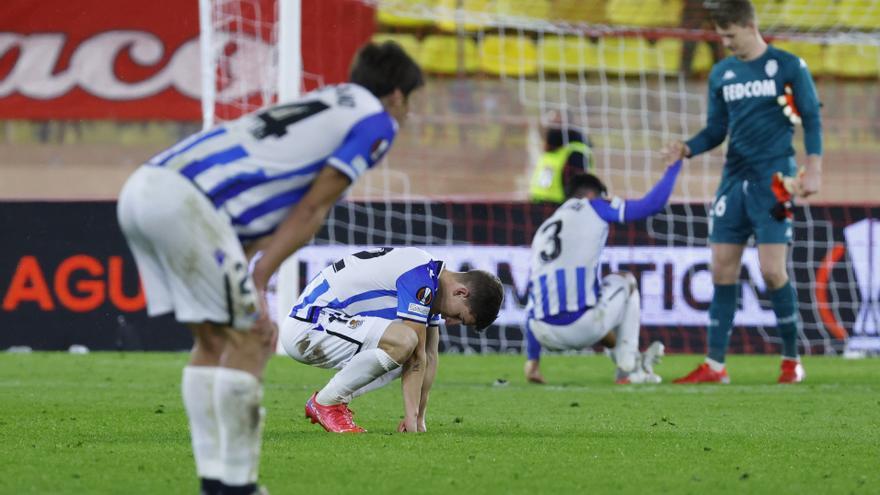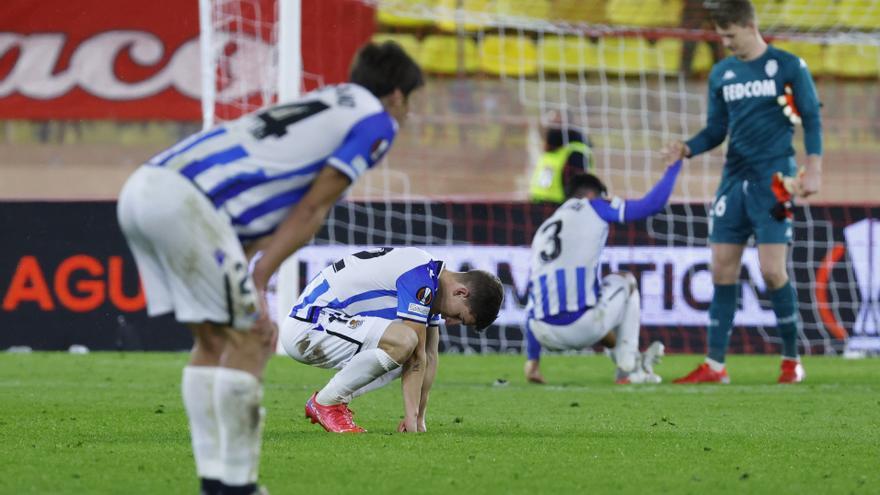 The Real society He forced himself, after a poor first half against the Monaco, to win the last day of the Europa League to the PSV Eindhoven, while the Monegasque group is mathematically classified as the leader of the group by winning 2-1.
La Real entered the game asleep and Monaco had little trouble reaching the area of ​​a Mathew Ryan who was the surprise in the lineup of Imanol Sheriff and that he had a job every time Ben Yedder touched the ball.
He scored Niko Kovac's team in an action started by the former Sevilla player, who played with Volland and he he assisted Golovin to get into the goal with the ball to the amazement of the realistic centrals.
Real reacted immediately. A Januzaj mastery left Isak alone against Nubel and the Swede beat him with category. But Monaco immediately struck again, in a set piece action that the Donostiarras failed to defend for Fofana to score.
The team txuri-urdin offered his best version in a second part in which Barrenetxea's entry was noticed and It didn't take long for him to have the chance to tie the game in another shot by an Isak, tireless until his injury, who ran into Nubel's glove.
La Real had their best minutes, locked up the Monegasques in their field and Mikel Oyarzabal, who returned to the title, had 2 more occasions to have balanced the clash, a tie that was worth little to the Gipuzkoans in their desire to get the classification on track .
I would not give the energy to the Basque team for more that they already threw their hearts and forgot to play, with Merino and Silva relieved, and now his future will be decided by a letter on the last day.
Data sheet:
2 – Monaco: Nubel, Sidibé, Maripan, Badiashile (Disasi, min. 67), Henrique; Fofana, Volland (Matsima, min. 90), Jean Lucas, Diop (Martins min, 74); Golovin (Matazo, min. 90) and Ben Yedder (Boadu, min. 74)
1 – Real Sociedad: Remiro; Zaldua (Gorosabel, min. 46), Le Normand, Aritz, Aihen Muñoz; Zubimendi, Merino (Turrientes, min, 66), Silva (Barrenetxea, min, 46); Oyarzabal, Isak (Sorloth, min. 72) and Januzaj (Portu min. 74).
Goals: 1-0, min. 27: Golovin. 1-1, min. 34: Isak. 2-1, min. 36: Fofana.
Referee: Ivan Kruziak (Slovakia). He sent off Fofana in the 88th minute with a direct red card. He admonished Maripán, Golovin, Nubel, Zaldua, Januzaj and Zubimendi.
Incidents: fifth day of the Europa League group stage played at the Louis II stadium in Mönaco. 1,000 realistic fans who were noticed before the 3,000 local fans.