Real poetry – La Provincia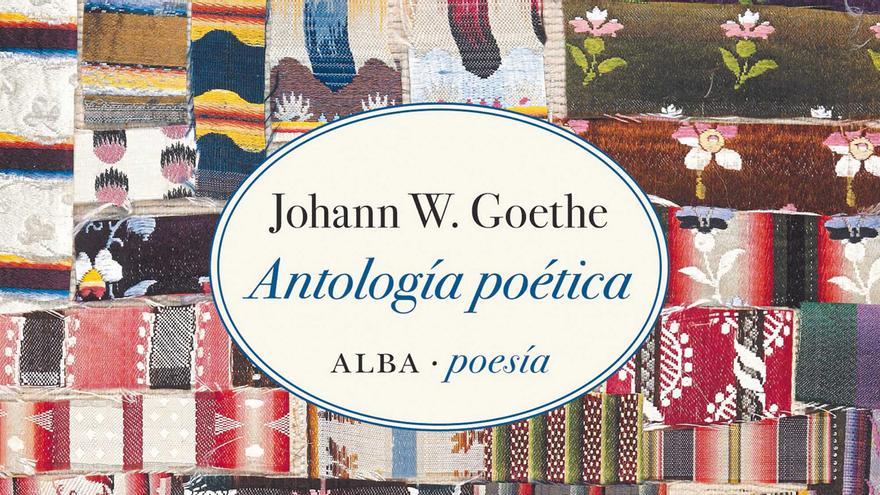 The Coen brothers filmed Fargo 25 years ago. A false realism that caught both moviegoers and the general public. Almost two centuries earlier, Johann Wolfgang von Goethe (Frankfurt, 1749 – Weimar, 1832) published Poetry and Truth (1811-1830; Alba Clásica Maior no, III; Alba Minus, no.61), an autobiography that took twenty years to complete, which it has remained an essential testament to one of the most brilliant moments of Central European culture. In the last part it includes the concept of the demonic and chaos, to enter the depths of romanticism. Ethan and Joel Coen have been compared as the "homers" of postmodernity, without going into exaggeration, they have skipped Goethe, a benchmark of German classicism that gives way to that Romanticism that will point the way to modernity.
Goethe's Poetic Anthology (Alba Poetry, No. 11), with a translation by Xandru Fernández, is definitive in order to get closer to the precursor of the Coens' cinema and of so many other 'mainstream' contemporary cultures. Fernández, in his double role as an anthologist and interpreter, warns in the "Introduction" that his work offers an image of Goethe's poetry in which the poet who was, who is and who can become for a reader is recognized. contemporary, nor scholar.
"If you want in its purity to enjoy the delights of love, / remove insolence and severity from your heart. / The first wants to chase Cupid away and the second to arrest him. / Opposing the two smiles mischievous god. " The number 83 of "Venetian Epigrams" written in 1790 in the city of love after his second trip to Italy maintains an incontestable topicality, since the poet finds a dirty and suffocating Venice that is a trap for tourists.
Fernández divides Goethe's Poetic Anthology into five sections. "Ballads, songs and other poems" is the first, where the famous "Mignon" is collected, which stimulated the creativity of many composers of his time. Goethe puts into the girl's mouth "Mignon" – "Kennst du das Land, wo die Zitronen blühn? … (Do you know the country where the lemon trees bloom? …)" -, a poem that appears in his novel The Learning Years of Wilhelm Meister and that is one of the most exciting poetic narratives in literature. Mignon, an androgynous-looking young Italian woman, is kidnapped by homeless men and taken to Germany, where she will be forced to sing and dance in a traveling variety company. From loneliness and melancholy, Mignon longs for her country and sings the fantasy of its landscapes. A poem to which Beethoven, Schubert and Schuman, among others, put music.
The "Roman Elegies" form the second part – "How happy we were in those times; now we are again thanks to you ". The referred "Venetian Epigrams" is the third part of the anthology, which leads to "Divan of East and West", twelve books published between 1819 and 1827 inspired by Persian poetry as "Phenomenon", when on the way to Frankfurt he saw an arch Iris white, without colored stripes and interprets it as a harbinger of rejuvenation.
The songs of "Wilhem Meister's Learning Years" close the book, where the poet moves towards self-realization. Verses inspired by his second novel that had a definitive impact on European culture, where Goethe puts the eponymous hero at the escape from his decadent life as a bourgeois businessman.
Ambroise Thomas's opera Mignon is based on Wilhelm Meister's Learning Years, just as Wim Wenders' film The Wrong Move is a free adaptation of his tale. The last verses of Poetic Anthology ("Without regrets or efforts I have lived / but I still feel a deep pain. / With regret I grow old before my time; / make me be young again forever"), leave evidence of the freshness of poetry of Goethe, long before the cinema and the series.