Real Madrid will sue Tebas and the CVC fund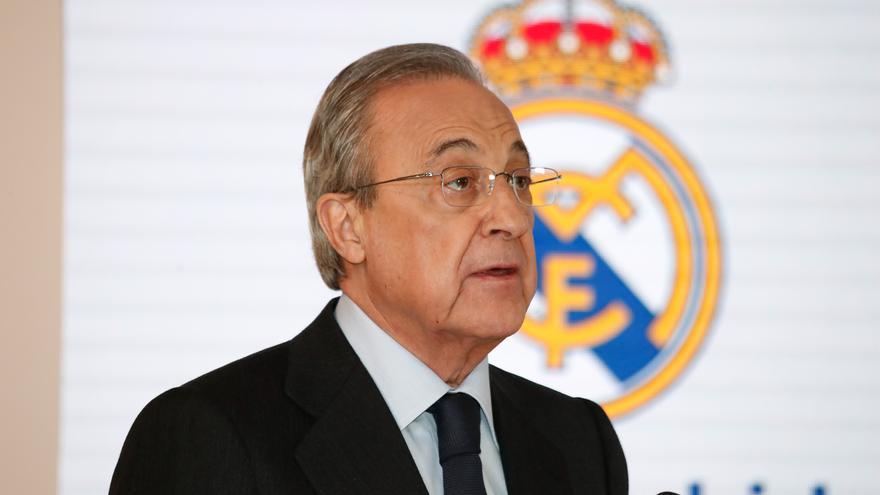 The Real Madrid will present "legal actions", "both civil and criminal", against the president of LaLiga, Javier Tebas, and against the investment fund CVC and its president for the agreement reached by both entities, confirmed this Tuesday the white club.
"The Board of Directors of Real Madrid CF, meeting today at 11 a.m., has unanimously agreed to carry out both civil and criminal legal actions against the president of LaLiga, Mr. Javier Tebas Medrano, against Mr. Javier de Jaime Guijarro, responsible for the CVC Fund and against the CVC Capital Partners SICAV-FIS Fund itself, "he said in a statement.
Last Thursday, the madridista entity was against the agreement reached between LaLiga and the CVC fund – called 'LaLiga Impulso' – and that according to the body chaired by Javier Tebas will inject 2,700 million euros to the clubs, which considers the white club that it is a "deceptive structure" that "cannot support".
"Likewise, the Board of Directors has also decided to carry out legal actions of all kinds that are deemed appropriate to cancel and leave without effect the possible agreements adopted by the LaLiga Assembly, to be held on August 12, 2021, regarding the agreement between LaLiga and the CVC Fund, "explained Real Madrid.