Real Madrid starts the procedure to call elections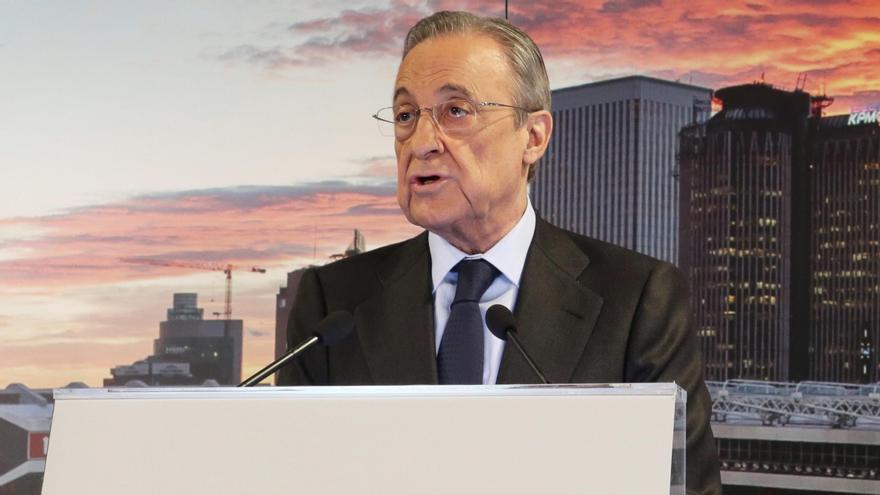 The president of the Real Madrid, Florentino Pérez, has asked the Electoral Board to open the procedure of call for elections President and Board of Directors, as announced by the club in a statement.
"The President, after hearing the Board of Directors held today, and in accordance with article 38 section b of Real Madrid's bylaws, has requested the Electoral Board to initiate the procedure for calling elections to President and Board of Directors," he says. .
Florentino Pérez was last proclaimed president of Real Madrid on June 19, 2017. He was the only candidate to stand for election and was re-elected for his fifth term.
As there was no other candidacy, he was automatically appointed president of Real Madrid a few days after the first team completed a season crowned with a historic Liga (33 title) -Champions League (Twelfth, two in three years) double, forget the European Super Cup with which the season began and the Club World Cup in Japan.
Thus began his fifth term at the head of the club, third in a row, in all without opposition since his second stage in the white presidency began in 2009. In total, the businessman has been in charge of the club for more than 17 years.
There are still no candidates for the new elections to the presidency of Real Madrid. Club members have not voted since 2006, when it expired Ramon Calderon.
To be an official candidate, you must have been a member of the club for at least 20 years and guarantee 15 percent of Real Madrid's budget.
Businessman Enrique Riquelme, owner of the energy company Cox Energy and who was a member of the board of directors with Ramón Calderón, and Vicente Boluda, interim president in 2009, have expressed in recent months their willingness to stand in the elections, although they have not specified whether they or the following, four years from now.
If two or more candidates are presented, the elections for a new term of four years, until 2025, could be held at the end of next June.