Real Madrid start walking with Ancelotti at the helm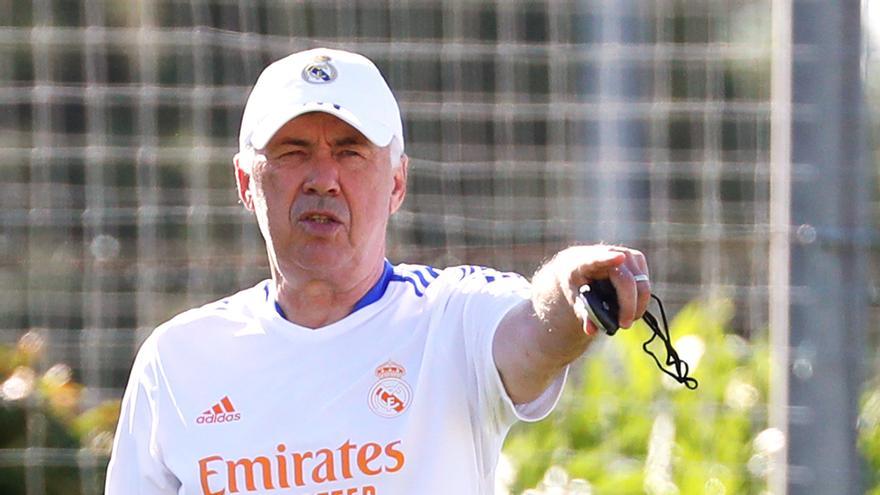 The Real Madrid He began his training sessions for the next season on Monday under the orders of the Italian coach Carlo Ancelotti, which begins, six years later, his second stage in the white club after relieving the French Zinedine Zidane.
After passing the medical examination in the morning, the white team began the preseason on a sunny afternoon, with high temperatures, on the lawn of the Valdebebas Sports City, without the presence of their great captain in recent seasons, Sergio Ramos, who was fired from the club recently.
Despite the reinstatement of Brahim Díaz, Serbian Luka Jovic and Norwegian Martin Odegaard, who were on loan last season to Milan, Eintracht Frankfurt and Arsenal, respectively, the Real Madrid coach will be low at the start of the 2021-22 season.
The players who participated in the Eurocup are still to be incorporated and those who still have options in the America Cup, as well as those summoned to dispute the Tokyo 2020 Olympics.
All of them will join the squad once their participation in the tournament is over, so Ancelotti will make use of homegrown players who last season had the opportunity to be part of the first team as Sergio Arribas, Antonio Blanco, Miguel Gutiérrez or Víctor Chust, and will have others from the subsidiary and youth.