Real Madrid scores a hard-fought victory against Móncao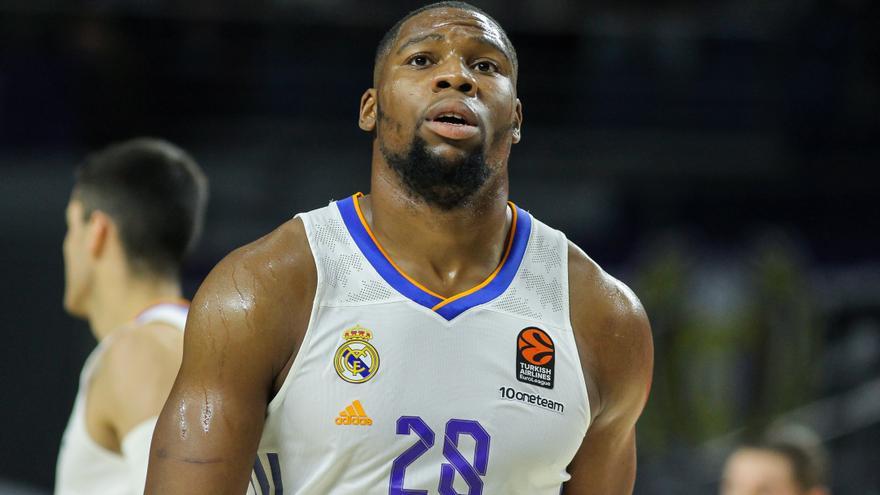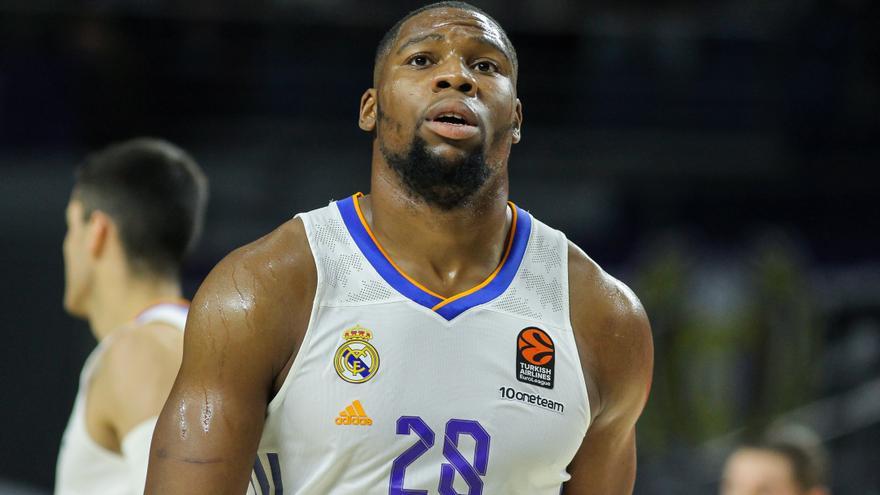 The Real Madrid got one hard-fought victory, after two extensions, by 84-90 against a Monaco that fought and worked defensively, making the Spanish team's attack work poorly at many times, but could not prevent Yabusele, Rudy and the rebounds from defeating them.
Monaco tried to surprise with a zone defense and in the first minute they found themselves with a categorical 0-5. Change of defense to individual and change of a Real Madrid, which accepted a partial 9-0 (min 4.30) and that, in addition, found itself with 2 personnel of Walter Tavares that sent it to the bench.
The aggressive Monegasque defense greatly limited the attack of the Spanish teamwho did not find a hoop but after much suffering.
Despite everything and thanks to the rebounding dominance, 3-10 for Real Madrid, at the end of the first act they came with a tight 18-16.
In the second quarter, the white team continued to be obtuse in attack, while Alpha Diallo, Dwayne Bacon and Donatas Motiejunas carried Monaco's scoring weight, against a good defense against Mike James with only 2 points at half-time.
Monaco hit the growth spurt in the 14th minute, 27-19, but then the usual Sergio Llull appeared, penetrating against everything and everyone and with a counterattack three-pointer to put Real Madrid back in the game.
The Madrid coach, Paul Laso, in the last minutes he decided to put 'low' teams on the court to speed up a match that they had not quite mastered. And, although with ups and downs, with Rudy Fernández doing a good job behind, Real Madrid managed to go to the changing rooms with an advantage (34-35).
The Spanish team started the third quarter in a very different way. With Tavares back on track, after only 2 minutes in the first half, and with two blocks he took the first step that followed with triples Thomas Heurtel (1) and Guerschon Yabusele (2) to give his team its first considerable advantage, 36-41 (min 22.20).
With some other problem in the defensive rebound, Real Madrid began to dominate the tempo of the game with a more direct and fluid attack and with a more aggressive defense. Monaco noticed it and, although they tried to return to the zone, the Spanish team reached the middle of the third quarter with the most consolidated advantage (41-49).
James was yet to appear and an unlikely 'tangerine' was a 3+1 to bring his team closer in just 30 seconds (45-49). And Danilo Andjusic also appeared to, after an 8-0 run, close the third quarter with a slight Monegasque advantage (57-56).
With equality on the scoreboard and with the clock running, the game of both teams was broken, errors, inaccuracies and lack of rhythm appeared.
Real Madrid accused him more by going through a new scoring desert, 61-60 (min 35), and avoiding greater evils thanks to the offensive rebounds of Vincent Poirier.
Laso drew from experience with Llull, Rudy and Trey Thompkins first and Yabusele, Heurtel and Jeff Taylor later, but had to go down 64-60 in the last 3 minutes of the game.
But Yabusele and Rudy, with two three-point winners, achieved the equalizer at 66 with which regulation time ended without Monaco taking advantage of the last almost complete possession because they accepted the tie.
The pressure, the fight, the mistakes and the nerves came out as headlines for both teams in extra time. Real Madrid hit Yabusele first, 67-70 (m.42), and Monaco respondedgetting a run of 8-0 (75-70) with just over a minute to go.
Poirier, with a 2+1, and Tavares rescued the white team to equalize at 75 and James once again missed the last possession in which he couldn't even shoot for a Tavares block.
In the second extra time, Real Madrid repeated the script, going ahead 77-80 (m.46) and decided to grab the game by the ears, and with two minutes to go they put the score at 80-85 after a game by Rudy and a triple by Taylor.
Gaby Deck, with a fantastic 2+1, took the final step to seal the victory of Real Madrid by 84-90 in a tense, tough game in which the leader had to go down to the mud and the trenches to end up winning.
Data sheet:
84 - AS Monaco (18+16+23+9+9+9): Ouattara (2), Thomas (7), Diallo (19), Motiejunas (10) and James (11) -five starters-, Lee, Bacon (19), Boutsiele (2), Faye and Andjusic (14).
90 - Real Madrid (16+19+21+10+9+15): Taylor (6), Abalde (6), Tavares (8), Yabusele (18) and Heurtel (10) -starting five-, Randolph, Deck (7), Rudy (6), Alocén (1), Thompkins (9) , Poirier (10) and Llull (9).
Referees: Olegs Latisevs (LET), Milan Nedovic (SLO) and Jurgis Laurinavicius (LIT). Without eliminated.
Incidents: Match corresponding to the twenty-third round of the Euroleague played at the Salle Gaston Medecin de Fontvieille (Monaco) in front of 3,400 fans.