Real Madrid save a point against Getafe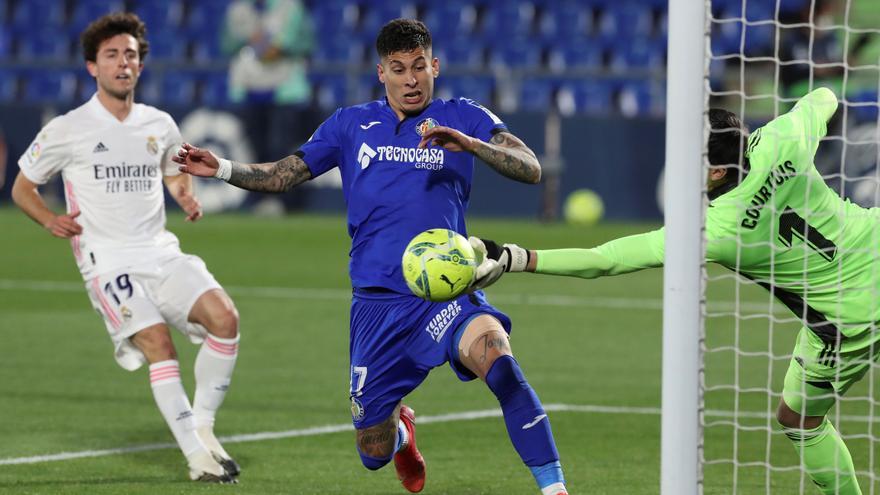 The performance of Thibaut Courtois was decisive to avoid the defeat of Real Madrid at the Coliseum Alfonso Pérez, with a team of circumstances plagued by casualties, which tied at zero and sees how the distance to the leader, Atlético de Madrid, is extended to three points.
Real Madrid accused the consequences of the European tie against Liverpool and the league classic. With only four regular headlines, he barely created two dangerous actions starring Mariano Díaz in the first half. The first ended in a goal annulled by a very fair offside and the second was taken out by Timor under the sticks.
Getafe once again accused his lack of punch, only 22 goals in 31 games, and always crashed with Courtois. The Belgian goalkeeper made two saving saves in the first act, to shots from Olivera and Mata, and another two in the second, to a shot at Unal's squad and a ball bounced off Víctor Chust that was poisoned. Zinedine Zidane's team finished with three homegrown players on the field. Along with Chust, who was the starter, Antonio Blanco, who made his debut, and Sergio Arribas participated.