Real Madrid: Kroos: "I am in favor of the full salary being paid and for everyone to do sensible things with him"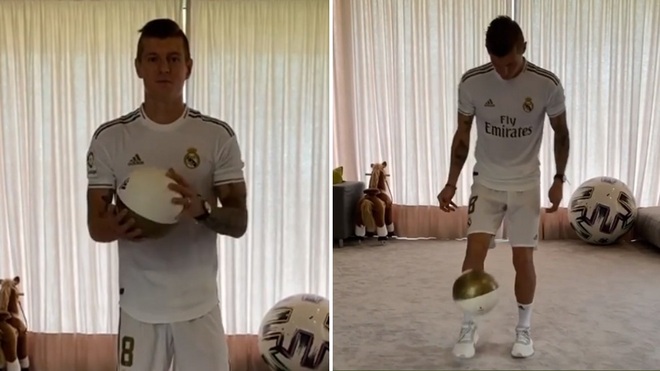 Real Madrid

TO

The German is not in favor of a salary reduction as such
The world of football will be one of the focuses that points to the economic crisis that is causing the coronavirus pandemic (COVID-19) and the halt of competition.. In Spain, the big clubs make accounts to balance their coffers and some, like Barcelona or Atlético de Madrid, have already started the procedures to do an ERTE in their clubs. It is not the case of Real Madrid, although it is not ruled out either.Toni Kroos, a German international who has been in the White House since 2014, has spoken on this subject in thepodcastby SWR Sport: "A reduction of salary is like a donation in vain", sentenced the German. "I am in favor of paying the full salary and that everyone does sensible things with him. Everyone is asked to help where necessary, and there are many places where it is necessary," he stressed.
Kroos was concerned about the uncertainty that is generated in the tournament by not knowing when and how to resume the different competitions(Real Madrid participates in the Santander League and the Champions League). "Many clubs lack planned income. It also depends on how long everything will be stopped. If, for example, football is played again in May, solutions will surely be found. If it is necessary to stop until winter, I can imagine that some club won't anymore. That will change football as we know it, "he said.
The German is aware of the bubble in which football lives, a scenario that could burst or deflate after the passage of COVID-19. "It is questionable whether some sums of money can still be paid. I think all the problems will arise. Some more, some less. Perhaps this is not bad because everything was put on a somewhat extreme level," he said.