Real Madrid is evaluated before the Getafe exam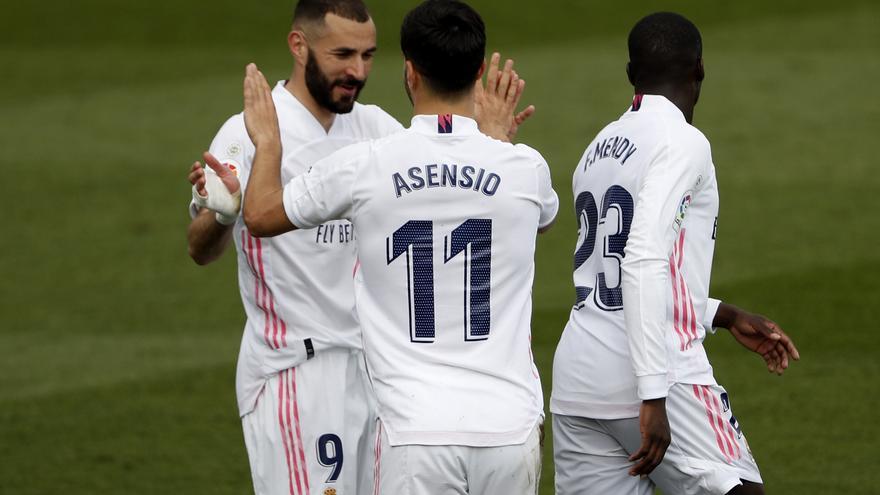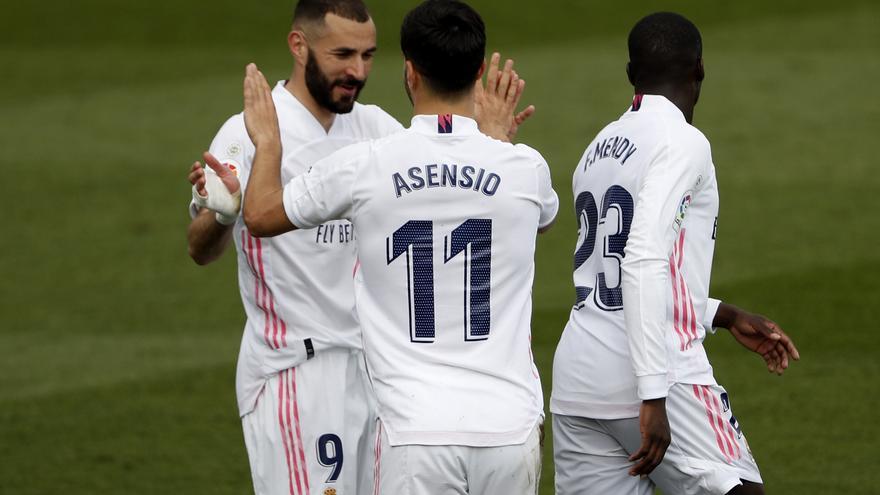 The Real Madrid faces physical and psychological exhaustion after successfully overcoming a decisive week, before the Liverpool in the Champions League and winner of the classic, with Zinedine Zidane forced to innovate due to the number of casualties he suffers, especially in defense, against a Getafe in need of a joy to change its worrying dynamics.
Zidane has become accustomed to overcoming himself in adversity, to innovating in his tactics due to circumstances. The casualties due to injury, already reaching 50 in the season, for coronavirus and due to sanctions, they further condition Real Madrid in Getafe, where it arrives after the great physical exhaustion of facing three decisive duels in a week.
From the emotional point of view, the Madrid team wins. With Zidane proud of the performance of players who hardly counted and who have taken a step forward. His problems go through the absence of players, especially in a defense in trouble. Without the captain Sergio Ramos nor Lucas Vázquez, injured, with Raphael Varane still unable to play after his positive for COVID-19 and confined to his home.
As if that were not enough, a last minute muscle problem leaves Ferland Mendy out and Nacho will not be able to play, suspended, who has taken the lead in difficult moments.
The behind of circumstances that is outlined is the one formed by Álvaro Odriozola on the right wing after the blow of seeing how he improvised with Fede Valverde at Anfield rather than a bet on his figure. With Militao in his fifth consecutive game and at a high level, Zidane, with the bad news of Mendy, only has the option of giving the ownership to youth squad Víctor Chust. He was already a couple of Militao on one occasion this course and from bad memories, the day of the cup hit against Alcoyano.
But Zidane's problems extend to more areas of the field. He has several players on the edge physically, on the verge of injury. The most worrying case is Toni Kroos, who can leave his starting place to Isco in a midfield that loses Casemiro to suspension. Among cottons, Modric and Vinicius arrive at the appointment, and due to blows that left consequences Valverde and Benzema.
The league options and the defense of the crown go through maintain firmness in the result of a Real Madrid on a roll. He has not lost 14 games – eleven wins and three draws – at a key moment that has boosted his options in the League and 'Champions'. With Karim Benzema as a great scorer in his best streak. Never before signed seven consecutive days scoring. In Getafe he is looking for the eighth against a rival who twice scored a double and scored nine goals in 19 games.
Getafe will start against Real Madrid a succession of key and complicated matches to keep the category. After facing Zidane's men, he will face three outings in a row.
First, to the Camp Nou to see the faces with him Barcelona, who will continue in the fight for the title; then visit the Huesca, a direct rival for relegation; and, finally, he will play against Villarreal, with European options.
The first stone on the road to Getafe will be one of the hardest. And it comes at a bad time, with the team of José Bordalás depressed after losing 0-1 to Cádiz last round with an own goal from David Timor. In the azulón club they had those points to decongest their situation and after falling without justice the alarms have definitely been turned on after placing four points from the descent.
A win against Real Madrid would ease a series of five straight games without a win. If the horizon is broadened, the data is more worrying: Getafe has only won one of its last 12 games and has added 7 out of 36 possible points. In addition, it is, together with Eibar, the team that has scored the fewest goals with a total of 22.
Bordalás will not have easy to reverse an uncomfortable situation in which, like Real Madrid, it will have some important loss. He will not be able to count on the Uruguayan Erick Cabaco and the Colombian Juan Camilo "Cucho" Hernández, injured for the remainder of the year. Nor with Darío Poveda, who has not yet trained with the rest of the group due to a muscle injury.
On the contrary, he recovers the Moroccan central Sofian chakla, sanctioned last day, the Turkish Enes Ünal, low due to coronavirus and already recovered. And, with those pieces, Bordalás will have to choose between an eleven with more muscle or with more technique.
In the first option enter Allan nyom in the center of the field in a line of four. In the second, the position would be for Take kubo, which would form with Cucurella and Aleñà a trio ahead of Mauro Arambarri and Nemanja Maksimovic with Jaime Mata up.
Meanwhile, in defense, I could return Damien Suarez, one of those chosen lately to stay on the bench but who, with his experience, could contribute gallons in a clash of vital importance for a team in need of points to avoid getting into trouble.
Probable lineups:
Getafe: Soria; Damián, Sofian, Djené, Olivera; Arambarri, Maksimovic; Nyom or Kubo, Aleñà, Cucurella; and Jaime Mata.
Real Madrid: Courtois; Odriozola, Militao, Chust, Marcelo; Fede Valverde, Modric, Isco or Kroos; Marco Asensio, Vinicius and Benzema.
Referee: Sánchez Martínez (Murcian Committee).
Stadium: Coliseum Alfonso Pérez.
Hour: 21:00