Real Madrid have fun against Panathinaikos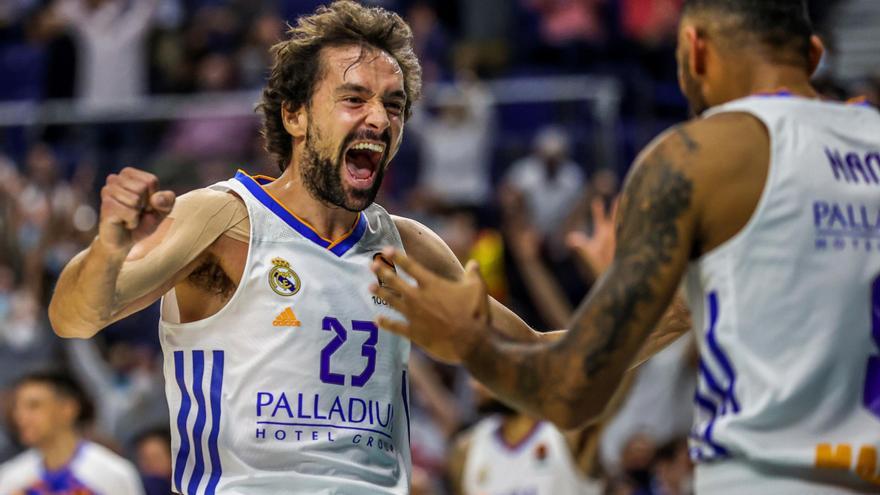 The Real Madrid achieved a resounding victory in the Euroleague in front of Panathinaikos Greek (88-65), in an encounter that dominated from the beginning and in which highlighted the prominence of Frenchman Thomas Heurtel, with seven assists, and the dominance and scoring contribution of Cape Verdean Walter Tavares, with 17 points.
The Spanish team jumped onto the track like a spring and from the beginning they wanted to impose their law, especially with the French guard carrying the handle and assisting his teammates up to three times in five minutes to score baskets.
The main partners were Alberto Abalde and Tavares, who concluded the first quarter with 12 and 5 points, respectively. He wanted to join that party just before the end of those first ten minutess Sergio Llull, who scored a triple that left the Greek team touched.
The second quarter ended like the first, with Real Madrid showing their dominance with a triple by Jeffery Taylor, Although that action was a mirage of what would come later, since the Whites committed several losses of the ball in a row that Panathinaikos did not know how to take advantage of. In fact, the first basket of the Greek team was at 6:30 with a triple from Papapetrou.
After the break, the forces evened out, something that favored the Hellenes, who were able to improve their offensive performance, especially with the personality shown by the American Daryl Macon, who scored seven consecutive points and reduced the difference to nine.
That warning signal found a response in the French of Real Madrid Vicent Poirier and Fabien Causeur, who prevented the difference from being less, something that Panathinaikos did not achieve in the last quarter, in which the irruption of Rudy Fernández with two triples in a row dispelled all kinds of doubts to ensure victory.
With this result Real Madrid has three victories in the first four days of the Euroleague, in which Panathinaikos has only achieved one win and three losses.
Data sheet:
88 – Real Madrid (30 + 12 + 20 + 26): Heurtel (3), Abalde (16), Hanga, Yabusele (14) and Tavares (17) -initial quintet- William Goss (4), Causuer (8), Poirier (10), Llull (6), Taylor (4) , Rudy Fernández (6) and Alocén.
65 – Panathinaikos (18 + 12 + 20 + 15): Macon (18), Papagiannis (12), White (6), Papapetrou (7) and Sant-Roos -the starting five- Perry (10), Bochoridis, Kaselakis (2), Floyd (2), Nedovic (3), Evans (3) and Mantzoukas (2).
Referees: Sreten Radovic (CRO), Saso Petek (RUS) and Hugues Thepenier (FRA). Without eliminated.
Incidents: match corresponding to the fourth day of the Euroleague, played at the Wizink Center in Madrid before 4,630 spectators.