Real Madrid does not give Unics Kazan an option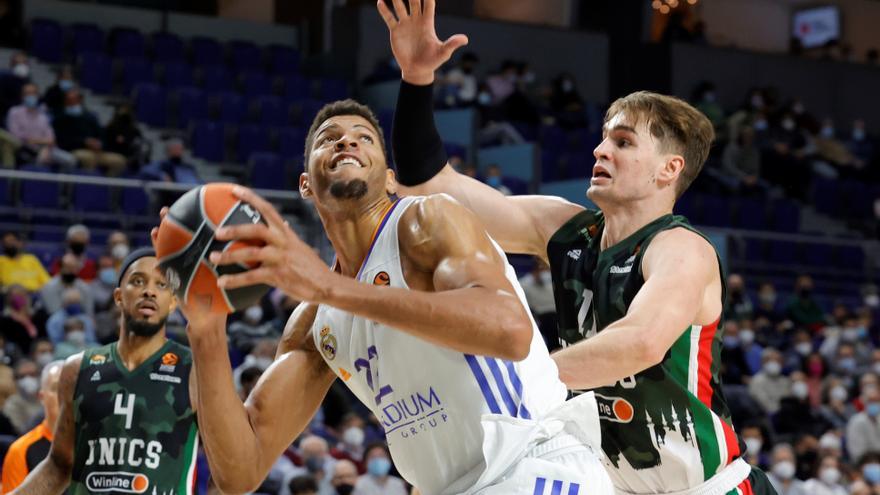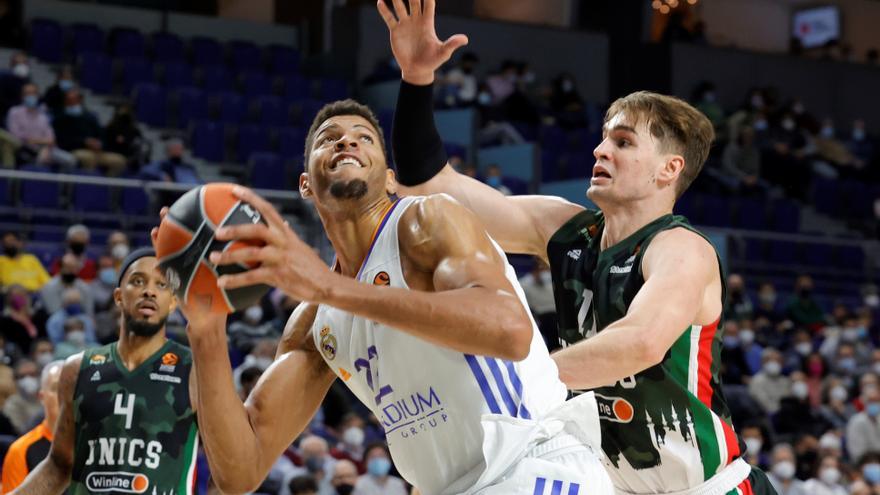 The Real Madrid won a comprehensive victory against Unics Kazan, 85-68which only lasted the first five minutes, with the leading role of Walter Tavares Y Guerschon Yabusele.
The Browns, Lorenzo and John started the match very connected, 5-10 (min, 3.20), and Unics Kazan took control of the scoreboard. The Russian defense and the speed of their actions cost Real Madrid more than 5 minutes (12-12).
But It was Sergio Llull who dynamited the game with three triples without fail to close the first act with 21-14.
A 2+1 run by Walter Tavares early in the second raised the lead to 10, 24-14. With the Browns more controlled, although Mario Hezonja appeared, the Unics began to lose effectiveness, while Madrid continued to exercise their tyrannical dominance in rebounding, 22-10 at halftime.
Rudy Fernández with 9 points and 4 assists, in addition to his always good defense, also helped the score to be loose at halftime, 47-31.
Guerschon Yabusele with 2 triples led the way out after passing through changing rooms with a Madrid that increased its advantage55-36 (m.24), and, above all, gave the feeling of taking the reins of the game firmly, against a team that had won its last five games, including Barcelona last week.
Madrid began to abuse the russian team64-38 (m.26.30) and 20-7 partial at this moment, until closing the third quarter with a clear 74-45.
In the last ten minutes, Unics Kazan lowered their arms and Madrid too took his foot off the accelerator. The victory was completely decided and Real Madrid won by 85-68.
Data sheet:
85 - Real Madrid (21 + 26 + 27 + 11): Williams-Goss (5), Abalde (11), Tavares (14), Yabusele (13) and Heurtel (6) -starting five-, Randolph (3), Taylor (3), Rudy (9), Alocén, Thompkins ( 5), Poirier (5) and Llull (11).
68 - United Kazan (14+17+14+23): Lorenzo Brown (13), Jhon Brown (4), Hezonja (10), Uzinskii (3) and Vorontsevich (3) -starting five-, Spissu (3), Canaan (6), Brantley (3), Jekiri (13) and May (10).
Referees: Matej Boltauzer (ESL), Carmelo Paternico (ITA) and Robert Vyklicky (RCH). Without eliminated.
Incidents: Match corresponding to the nineteenth round of the Euroleague, which at the time could not be played due to Covid positives, played at the Palacio de Deportes (WiZink Center) in Madrid before 4,792 spectators.