Real Madrid demands explanations and responsibilities for the chaos in Paris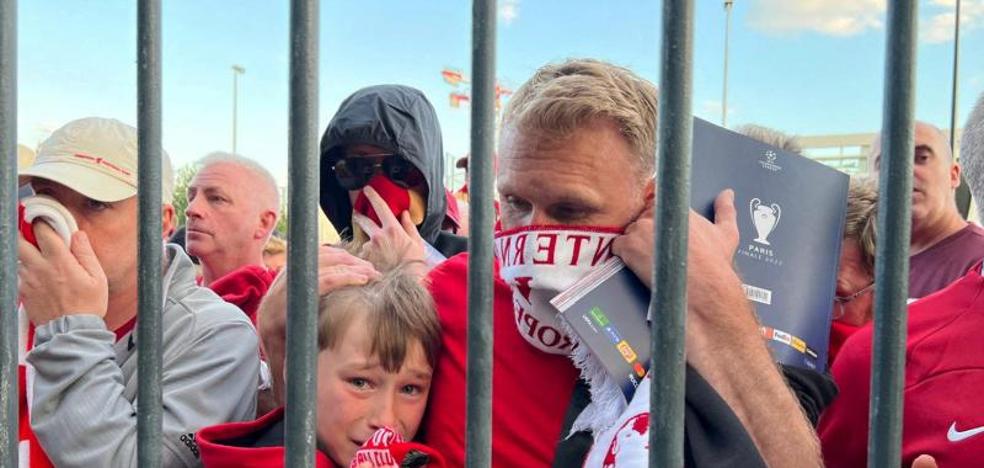 Incidents
The white club urges UEFA to detail why it designated Saint-Denis as the venue for the final and determine who was to blame for leaving the "fans" "unassisted" and defenseless
Almost a week after winning its fourteenth European Cup, Real Madrid has broken its silence and, through a statement shared by the Liverpool club, has demanded answers and responsibilities for the chaos that occurred before and after the final with the fans of both teams in Saint-Denis, just outside Paris.
"Given the unfortunate events that took place on May 28 in the vicinity and entrances of the Stade de France, even inside the stadium itself, Real Madrid demands to know what were the reasons that motivated that designation of the headquarters of the final and what criteria were taken into consideration taking into account what was experienced that day«.
Likewise, it asks for "answers and explanations that determine who was responsible for leaving the fans unattended and defenseless. Some followers whose general behavior was at all times exemplary ». "We understand that what should have been a great football party for all the fans who attended the game led to unfortunate events that have caused deep outrage around the world," insists the white club.
As has been clearly seen in the revealing images offered by the media, many of the fans were "assaulted, harassed, robbed and robbed with violence." Some events that, according to the Concha Espina entity, also took place when they were driving in their cars or buses fearing for their physical integrity. Some of them even had to spend the night in the hospital for injuries received.
«Football has transmitted to the world an image far removed from the values ​​and objectives that it must always pursue. Our followers and fans deserve a response and that the relevant responsibilities be cleared up so that situations like the ones experienced are eradicated forever from football and sport, "concludes the club chaired by Florentino Pérez. For his part, Liverpool chief executive Billy Hogan reiterated a call on Thursday for the incidents to be investigated.
Panic

So far, the organization defends itself by pointing out that there was a crowd trying to sneak in and that this generated a plug in several doors of the stadium. "At the time of the game, only 47% of the Liverpool fans were inside the stadium, compared to 97% of the Real Madrid fans. There were a large number of false entries and 70% of them passed the first filter," justified the French Interior Minister.
At the end of the night, the balance was 68 detainees, 39 of whom went to court, and 174 slightly injured. The feeling of insecurity was total, filling the panic. A Liverpool fan, lying on the ground after being sprayed with pepper spray, even compared the situation to the Hillsborough tragedy, where in 1989 an avalanche caused 97 deaths and 766 injuries during a match between Liverpool and Nottingham Forest.