Real Madrid defense subdues Alba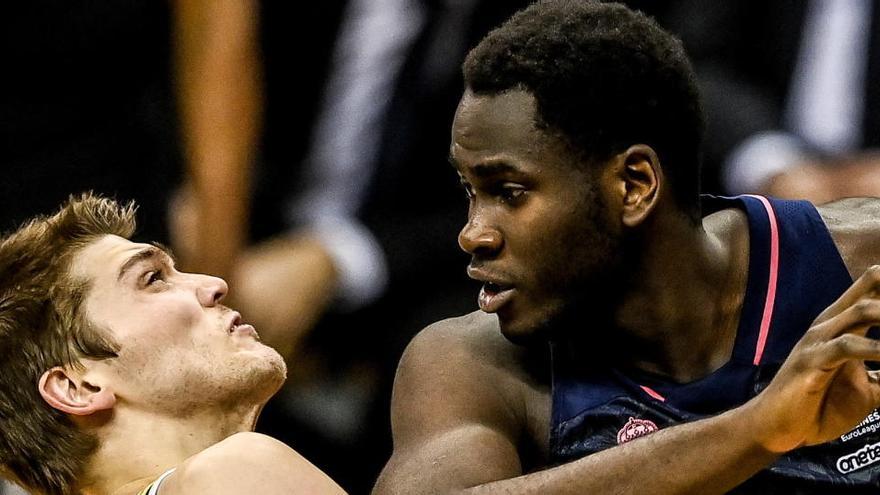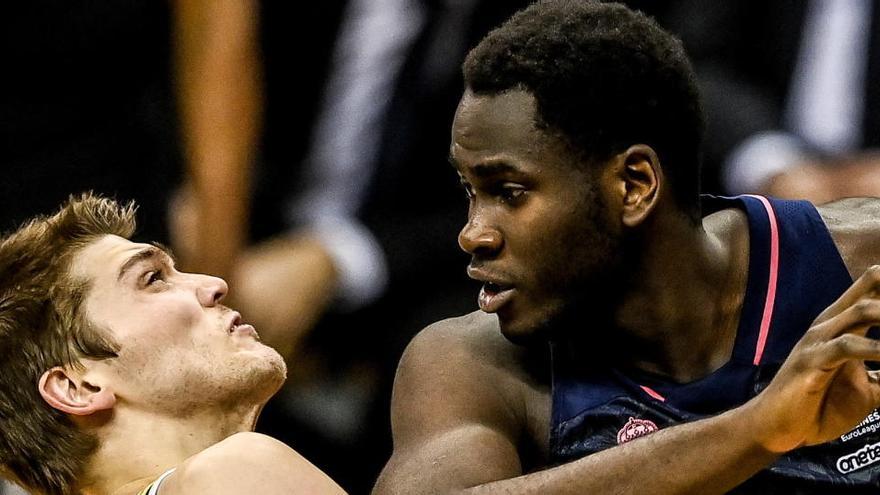 Based on a strong defense and excellent management of its resources, Real Madrid added a new win in Euroleague, the second in 48 hours, before a Alba Berlin which, except for a final scare, dominated from start to finish, allowing him to stay at the top of the table for another week (63-72).
In a great collective effort, the players of Pablo Laso they fully complied during the first three quarters and only suffered with the final reaction of the Berliners, who in the absence of two and a half minutes lowered to two a difference that shortly before had reached 16 points. A final 0-7 partial commanded by Walter Tavares and Trey Thompkins, two of the most prominent at the Mercedes Benz Arena, avoided last minute surprises.
Real Madrid started with better sensations, with a 0-5 start, absolute dominance of the rebound and a Numantine defense that made it difficult for a German team to shoot, which took almost two and a half minutes to release its score, although when it did, at the hand of Ben Lammers, it equaled the crash at seven points after four minutes of play.
Pablo Laso's men did not break down and continued to alternate large defenses with rapid attacks well culminated by Alberto Abalde and Fabien Causeur, who opened the first gap and forced Aíto García Reneses to stop the game to avoid greater evils, although his rival continued his business and managed to close the first quarter with a comfortable advantage (14-22 , min 10).
White offensive production got stuck on the restart. Only Trey Thompkins was able to score for the visitors, which Alba took advantage of to get closer after a couple of good deeds and a triple by Uruguayan Jayson Granger. The omnipresent Walter Tavares returned to the rescue to return the waters to its course.
With a comfortable eleven-point mattress midway through the second act Real Madrid seemed to have everything under control. The rebound was his (23-14 at halftime) and, although Marcus Eriksson and Luke Sikma began to sharpen their aim, Thompkins - with nine points in the second quarter - countered the German threat with his good wrist from the perimeter. In addition, Tavares continued to intimidate behind, based on blocks and dominance under hoops, which translated into an income of ten points at halftime for the whites (30-40).
The game continued without excessive brightness in the second half. The losses of both sides moved the score little, although a 6-0 partial in favor of the locals with two triples from Eiksson and Sikma set off the alarms in the Madrid team by reducing the difference to half a dozen points.
With only five points in five and a half minutes and four new losses, Pablo Laso called a time-out. His players were stuck in attack and the threat of the German League champion was more and more real.
The response was immediate, and a 0-8 culminated by a triple by Abalde it translated into the biggest advantage up to that point (36-50, min 27). Carlos Alocén maintained the high level that he demonstrated against Panathinaikos and although the Berliners, based on triples, stayed alive, in the last ten minutes the game was under control for the Madrid team (47-59, min 30) ,
When everything seemed to be decided, and even more so when the local disadvantage reached sixteen points, a 12-0 run in favor of Aíto García Reneses's men again put fear in his opponent's body. With 2.40 to go, Lammers raised the score to 63-65. Laso pulled at Tavares, who had been on the bench for a few minutes, to avoid greater evils.
The Cape Verdean responded immediately with a 2 + 1 to 1.06 from the end. In the next action, a providential robbery by Thompkins of Maodo Lo was culminated by Argentine Gabriel Deck with two more points. When it was worst, Real Madrid drew on experience and avoided surprises. Real Madrid fulfilled its objective in Berlin and remains in the top four places, leaving a German team very touched that has had its eighth defeat in its last nine performances.
Data sheet:
63 - Alba Berlin (14 + 16 + 17 + 16): Granger (2), Mattisseck (2), Sikma (16), Olinde (7) and Lammers (11) - starting five-, Lo (5), Eriksson (10), Schneider (-) Fontecchio (5) and Thiemann ( 5).
72- Real Madrid (22 + 18 + 19 + 13): Alocen (12), Causeur (13), Abalde (7), Garuba (2) and Tavares (9) -titling quintet-, Tyus (-), Deck (9), Llull (2), Thompkins (9), Taylor (6) and Rudy (3).
Referees: Sasa Pukl (Slovenia), Joseph Bissang (France) and Michele Rossi (Italy). Without eliminated.
Incidents: Match corresponding to day 23 of the Euroleague played behind closed doors at the Mercedes Benz Arena in Berlin.