Real Madrid 'debuts' on Wall Street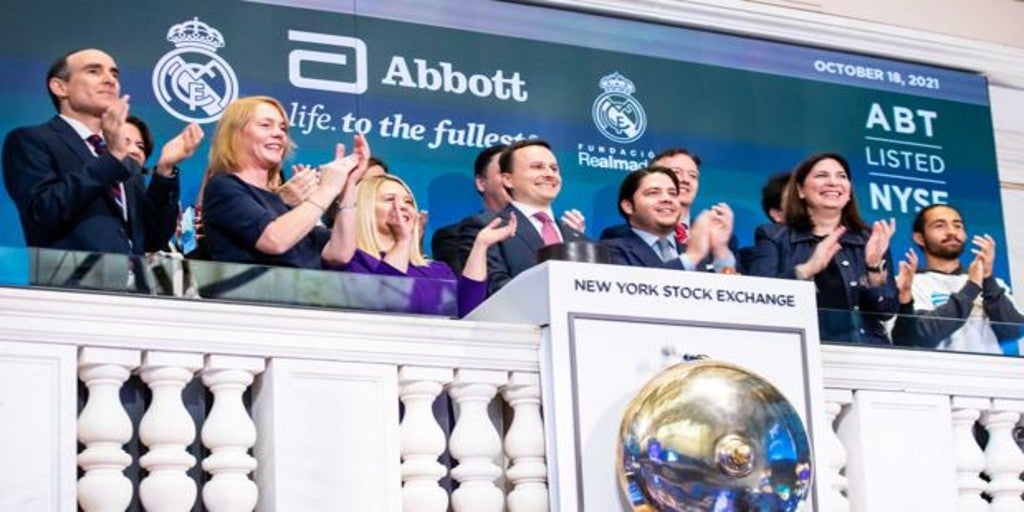 Madrid
Updated:
Keep

The Real Madrid and his foundation debuted yesterday on a stage where dribbling and goals are scored for millions of dollars. However, the Spanish football club was present at the beginning of the session on Tuesday to give the start of the session in the NYSE. It was about the launch of their alliance with the pharmaceutical company Abbott to combat malnutrition in which they also had a representation of the children who were beneficiaries of the Real Madrid Foundation social sports school in New Jersey.
The alliance has a duration of three years will allow the beneficiaries of the Real Madrid Foundation, have available in 12 countries nutritional diagnoses, as well as education in this area and treatment if they require it during the next three years.
Specifically, first thing in the morning yesterday, the bell corresponded to the executive vice president of Abbott Nutrition, Daniel Salvadori, accompanied by the head of projects in America at the Real Madrid Foundation, Mateo Figueroa. In addition, Abbott installed a soccer field next to Wall Street in an unusual stamp.
There was also a luxury godfather like actor Jason Sudeikis ('Driven', 'The hero of Berlin', ...) who joked about a possible foray into football: «Real Madrid has not gone crazy, he has not signed me up to train, I am here to support the fight against malnutrition ».