Real Madrid beat Khimki and fix their bad European start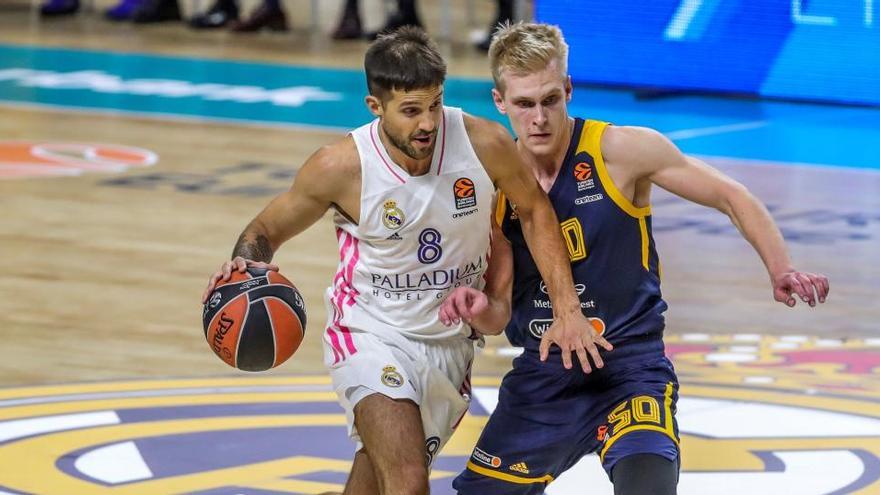 He Real Madrid beat Khimki without problems (94-85) this Wednesday in the third day of the Euroleague, disputed at the WiZink Center in the Spanish capital, to celebrate his first victory of a European season that starts very marked by the coronavirus, as seen in the Russian team with only 8 players.
Those of Pablo Laso took time to carbure in the typical game that you have to win and you know that you will do it except for monumental tragedy. After the fresh and competitive air left by the league triumph in Gran Canaria on Sunday, Madrid found themselves in the Euroleague after two defeats and in a week of double ration: on Friday he visits Milan.
Sergio Llull (21 points) and a streak of 3-pointers from Laprovittola was the highlight of a victory that was sung. Khimki, with 8 players (minimum required) barely in Spain to play on Friday also against Baskonia, He stood up in the first half but after the break he was bleeding to fit his third continental defeat. Real Madrid found themselves and did so looking for Llull, with 13 points in the opening quarter.
The Spaniard broke the game in Las Palmas and, starting against the Russians, decided to take advantage of the night to get closer to his level. His companions looked for him too, aware of the importance of '23'. However, the choral performance was the visitor, with more rebounds and more assists to be in the game (25-25).
Zaytsev was the Russian mainstay, as were Booker and Jerebko in the second quarter, but the slope of the Palace kept getting steeper. The success fell, the failures appeared and Madrid was little by little punishing. Again individually, since they were four triples from Laprovittola the local weapon (49-41). After the break, Llull already brought a definitive cushion (62-47).
The one from Mahón gave one more thrust to the Russians and left the game seen for sentence with 10 minutes ahead (70-57). It did not mean that the rhythm was pachanga, with that lack of bite and that danger also of playing at half throttle. Tavares did have a genius, with more presence in the third quarter but unhinged by the fouls that soon landed him. The last set was for Thompkins and Carroll although already in training mode.
Khimki had no response with a squad filled with kids. For Madrid, a relief to be able to win without breaking a sweat in a demanding week and helping Llull grow. For Khimki and Euroleague a rare picture while the organization studies rescheduling the matches canceled by the coronavirus and don't write them off, something the Russians might have liked to know before.
Data sheet
Outcome: Real Madrid, 94 – Khimki, 85. (49-41, at halftime).
Real Madrid: Campazzo (2), Llull (21), Abalde (8), Garuba (-) and Tavares (11) -initial quintet-; Laprovittola (19), Thompkins (18), Deck (-), Rudy Fernández (3), Carroll (6), Taylor (6).
Khimki: Vialtsev (5), Zaytsev (21), Monia (6), Booker (22) and Jerebko (18) –initial quintet–; Odinokov (11), Sharapov (-) and Evstigneev (2).
Partial: 25-25, 24-16, 21-16, 24-28.
Referees: Pukl, Difallah and Zamojski. Eliminated for fouls Odinokov.
Pavilion: WiZink Center.