Real Madrid agree with Milan to renew Brahim loan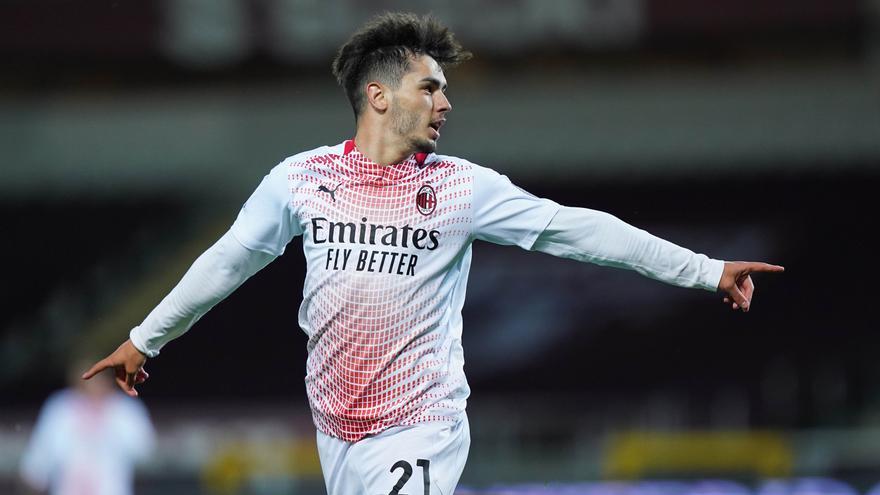 The player of the Real Madrid Brahim Diaz will continue to play in the AC Milan on loan, after a successful stint at Italy after the agreement reached between the two entities, which have not yet formalized the transfer of the attacker from Malaga.
However, Brahim traveled this Saturday to Milan and was interviewed by the media gathered at the Linate airport. The Spanish Under-21 international assured his arrival at AC Milan and said he was "super happy" to confirm that he will continue to play in the A series. According to the Italian press, he would have signed a two-season loan.
Brahim, 21, did not have the confidence of his former manager Zinedine Zidane and had to look for minutes out of the Spanish League. This course – despite the change of coach with the arrival of Carlo Ancelotti – he has chosen to continue outside the 'white house'.
Last season he played a total of 39 matches between all competitions, reaching the knockout stages of the Europa League, and scored 7 goals and gave 4 assists. In addition, Brahim disputed the recent U21 Eurocup having a prominent role with the national team.
Precisely both clubs, AC Milan and Real Madrid, will meet in a pre-season friendly match on August 8 at the stadium Wörthersee from the Austrian city of Klagenfurt (6.30pm), a match to be played under the slogan #AthletesVersus Cup to "fight discrimination and racism".