RBD announces 'Being or Seeing', their first concert in 12 years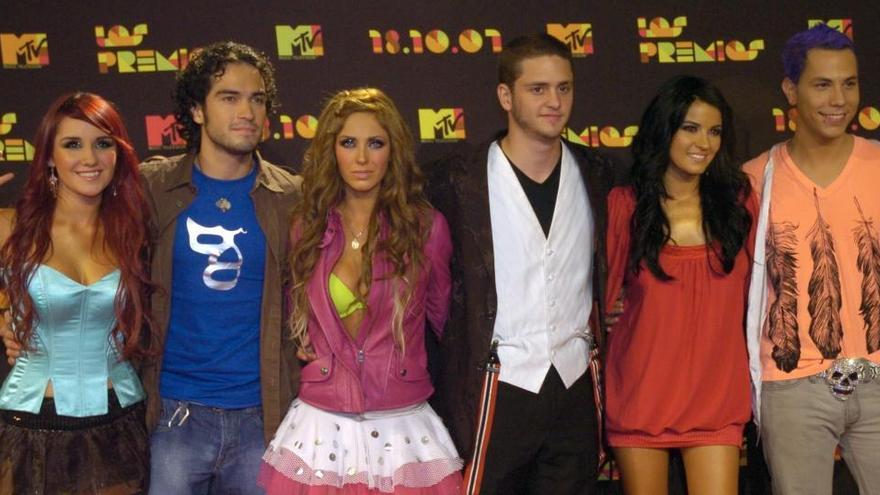 Maite Perroni, Anahí, Christian Chávez and Christopher Von Uckermann, who were part of the Mexican musical band RBD, announced this Wednesday that they will join their voices in a live concert this December, 12 years after his last presentation.
With the title of 'Ser or appear', in honor of one of the most popular songs of the group, the show "is a Christmas gift on our part for the fans, "the artists told Efe.
Presented as "a tribute to the Rebel Generation", the show will be a digital recital of about two hours, which will take place on December 26 and will be broadcast from Mexico. The four artists will share the stage and stroll through the music and dance that made RBD an international phenomenon.
"We do everything for the fans, who are the ones who have been there for us, supporting us in all the projects that each one of us has done on our own," Chávez told Efe.
"We are very excited and grateful because this has been done by them. For our fans who never stopped asking for it, "added the artist, who presented the song 'Jealousy' two weeks ago and recorded 'Loli's Luck' in Miami.
The absent will be Alfonso Herrera, who has focused on the last decade in his career as actor, and Dulce Maria, who by those days would be ready or would have already had her first daughter.
The return
The RBD fever never completely went away, but it resumed intensity last August when a campaign was organized to alert that something was happening around the group.
While fan clubs and other admirers of the artists made the group trending on social media, the stars added their voices to celebrate that, for the first time, all the band's music was available on streaming platforms.
On September 3, platforms such as Spotify, Apple Music, Pandora, Deezer and others began to notice that there was an intense consumption of songs such as 'Rebelde' and 'Ser o pare'.
In less than 24 hours, more than 40 million listeners And, in less than a month, the band's page already has 5.4 million followers on Spotify.
Everyone, except Herrera, supported the music. "It's not that we're going to get big money. But the fans have been so happy that how could we not celebrate with them, "Dulce María, who is one of the stars of the second season of 'Falsa Identidad', the Telemundo network series, explained to Efe.
Perroni, for his part, added: "the affection for RBD is not only for our memories, but for that thread that unites us with so many people who love us. For them everything. "The artist, who stars in the hit Netflix series 'Dark Desire' and is preparing to film the second season of 'How to survive single' for Amazon Prime, assured Efe:" unless it's impossible, I don't know I would not participate ".
A worldwide audience
Tickets to see 'Ser o parecer' will begin to be sold from October 4 – when 'World RBD Day' is celebrated – on the 'seroparecer.world' website. Before, the days October 2 and 3, there will be a pre-sale through the Spotify music streaming platform. The price will be $ 15 for presale and $ 20 for the general public.
Fans will also be able to upload videos about what RBD means to them or by singing and dancing to their favorite songs. The material will be shared on December 26 until 6:00 p.m. local time in Mexico (23:00 GMT), when the concert will begin.