Rayo Vallecano knocks Athletic Club down with a goal from Falcao in the 96th minute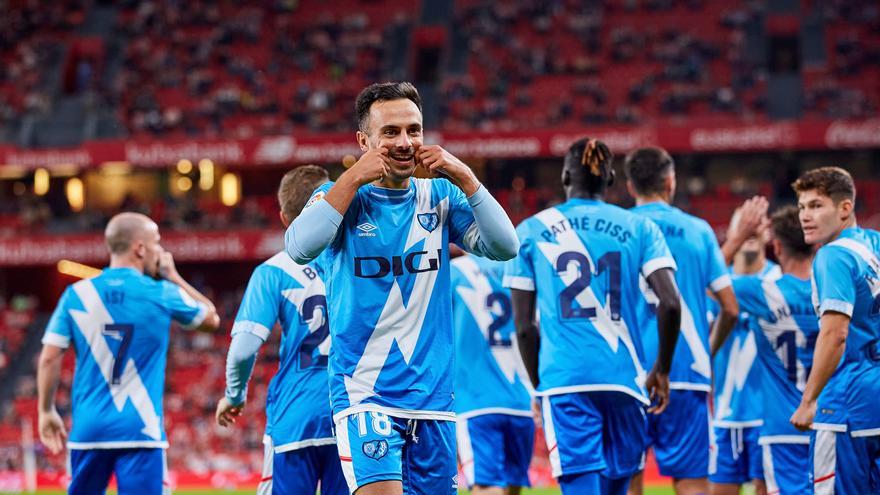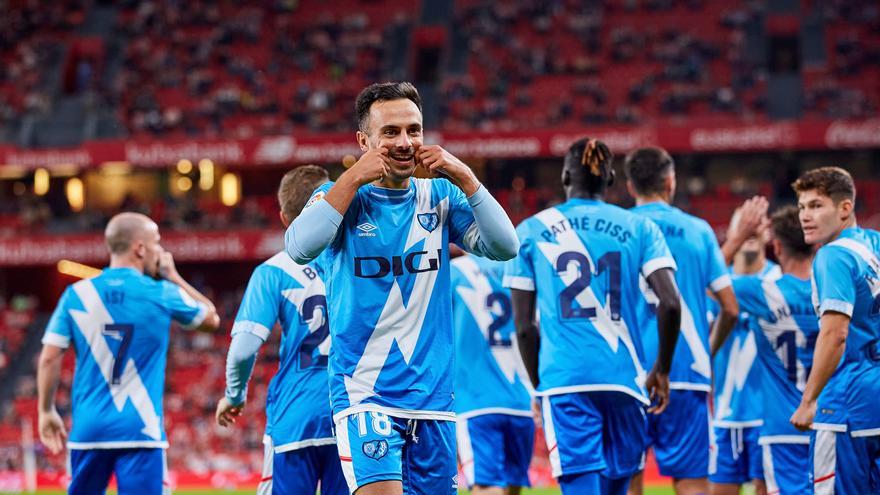 The Vallecano Ray by Andoni Iraola took this Tuesday the new San Mamés, a field in which he only knew defeat, thanks to a goal from Radamel Falcao in the 96th minute of the game that left a scarce, albeit spirited, red-and-white parish frost that went to La Catedral.
Falcao, who came out in the final stretch of the match, unbalanced a crash in which Álvaro García opened the scoring after a robbery by Sergi Guardiola of Mikel Vesga and Pathé Ciss equalized, deflecting a set piece ball to his own goal. Iker Muniain.
The visiting victory ended Macelino García Toral's undefeated team and propelled Rayo to the top of the qualifying table, where they sleep in a Champions League position.
Rayo started better, which by minute 5 had already gone ahead on the scoreboard. He did it with a play in which Sergi Guardiola, very aggressive in pressure and disputes, stole Vesga's wallet, one of the six novelties in the starting eleven of the Athletic.
Guardiola quickly served Álvaro, who beat Unai Simón excessively reluctant to leave the goal after the race.
Clear mistake that those of Marcelino accused, at the mercy of those of Iraola for a long time. Rayo slept the meeting with long possessions and changes of orientation, and Athletic, as disorganized, it seemed very long.
The rojiblancos were taking over the game
After the equator of the first half, the 'lions' they began to catch the ball and keep Rayo in their half of the field, which fed the feeling that the tie could come.
I try Villalibre in several blunt plays inside the area and was scored by Pathé Ciss at his own goal. It was on an unfortunate action to a Muniain set piece cross that he posted his fourth assist of the season.
And Athletic could still have come back before the break, but Nico Williams, Iñaki's little brother, today a substitute, was deflected by a shot, passed by Raúl García, already inside the area.
Just back from the locker room, a shot by Raúl García that ended in a corner gave way to three consecutive attempts by Rayo. The most dangerous were a shot by Álvaro at the hands of Simón and another by Isi that Lekue blocked.
Villalibre and Williams as a threat
Athletic regained their spirits with a Villalibre very active and already with Iñaki Williams on the grass.
Villalibre tested Dimitrievski, a pass from Muniain, and then crossed on Williams, who did not connect the heel he was looking for.
Without being unbalanced for any team, between the numerous changes and several stops the crash was languishing with more possession of Rayo and more intention of Athletic.
Although on the play closest to the goal, De Marcos avoided Kevin's shot at the penalty spot.
Falcao finishes off Rayo's victory
Already in the discount, which lasted seven minutes, Morcillo could not lower a too strong center from Iñaki Williams with his head, and Falcao if he managed to do it, completely alone in the area small to another strong center, although more measured, of Baby.
Data sheet:
1 – Athletic: Unai Simon; De Marcos, Nuñez, Íñigo Martínez, Lekue; Nico Williams (Morcillo, m.75), Vesga (Dani García, 75), Zarraga (Winner, m.69), Muniain (Berenguer, m.69); Raúl García (m.63) and Villalibre.
2 – Rayo Vallecano: Dimitrievski; Balliu, Catena, Maras, Fran García; Pathé Ciss (Oscar, m.59), Comesaña; Isi Palazón (Baby, m.79), Unai López (Falcao, m.76), Álvaro (Kevin, m.79); and Sergi Guardiola (Nteka, m.59).
Goals: 0-1, m.5: Álvaro. 1-1, m.34: Pathé Ciss. 1-2, m.96: Falcao.
Referee: José Luis Munuera Montero (Andalusian Committee). He showed a yellow card to the local Nuñez (m.16), Muniain (m.56) and Íñigo Martínez (m.95) and the visitors Catena (m.6), Sergi Guardiola (m.42) Maras (m.83) .
VAR referee: Antonio Miguel Mateu Lahoz (Valencian Committee).
Incidents: Match of the sixth day of LaLiga played in San Mamés before 16,236 spectators, practically half of the 31,786 that could have gone to the field. The honor service was given by the rowers of the Biscayan boat of Santurtzi, winner of the La Concha Flag and the Eusko Label League, the two most important drifting competitions.