Rayden: "Hasél told me he was a system dog, but I defend him"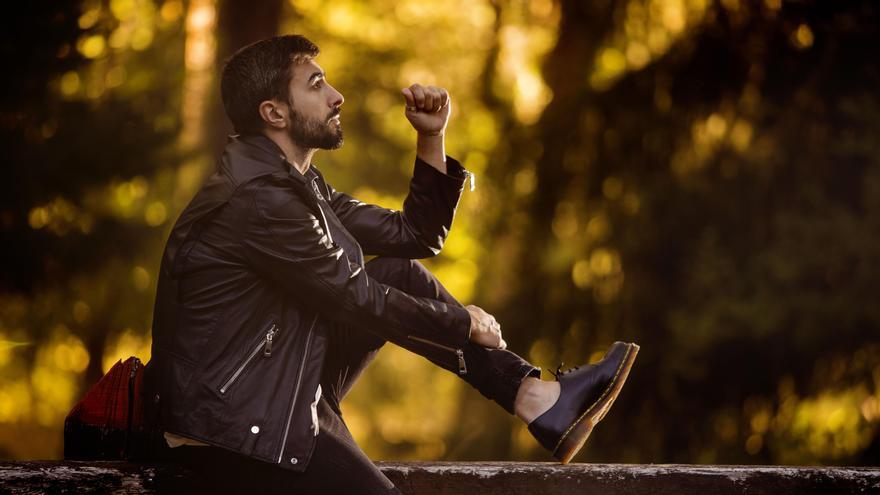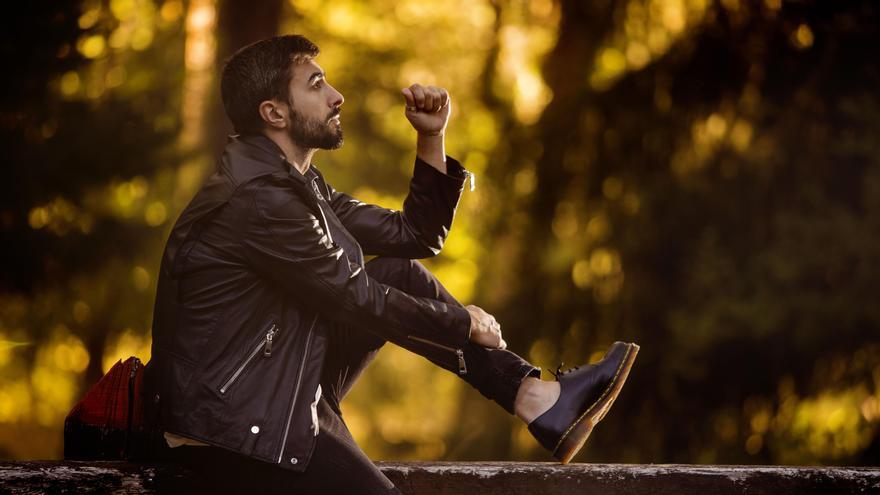 There are many different Rayden under the so called musician as he again demonstrates in 'Eponymous', the disk that closes his latest trilogy and in which he claims, for example, his right to say "I don't know", a hesitation without room when the issue of freedom of expression and possible limits appears.
"Pablo Hasél he got into a song with me, he told me he was a dog of the system, but I defend him, because freedom of expression is ahead", the Madrid rapper reaffirms in an interview with Efe in this regard.
For him, that right "may have limits, but not a criminal response, especially when you live in a society with double standards, in which you seek to polarize and in which we have been nursing recognized Nazi music groups for a long time, with speeches that are stupid without any reaction ".
"Although this is a hick without good taste and that instead of making songs he makes pamphlets, he has his rights," insists who signed the letter requesting the freedom of Pablo Hasél along with other cultural personalities such as Pedro Almodóvar or Joan Manuel Serrat .
Whether because of visionary or because this society has become very predictable, In his sixth studio album he talks about all this in a song prior to all this controversy called 'Don Creíque', which begins with a "I do not believe the Pope when he recriminates from the Vatican" just in the week in which he has refused to bless same-sex unions.
"I have to thank the madness of the system that we have for doing the marketing campaign", says the musician born David Martínez (Alcalá de Henares, 1985).
With 'Homónimo' (Warner Music), which will be available tomorrow, he completes the trilogy started with 'Antónimo' (2014, which talks about opposites), which was followed by 'Synónimo' (2019, on equivalences).
"For me the greatest homonym that exists is the song, which has the same title for all, but for each one it means something different. A song is something bigger than us, as we have seen again with the death of Pau Donés. Things like this remind us that people are not that important, but what we do in life is, and that songs are time travel, "he says.
As in his previous works, he returns again to the resource of the "sandwich treatment", that is, a journey that runs from the first cut, which is an analysis of what a song is ('Himnostalgia'), to the last, in which the patient is himself as a person and as a musician ('Hymn of the centenary').
"And with this album I have learned more: Rayden is whatever he wants to be. If I think something is real, I go ahead"In this regard, the artist affirms that to write those cuts he asked the public directly and used their responses to put it "all pretty."
In between, and after delegating the production in the hands of Paco Salazar ("One of the best producers in the world, whom I also look a lot like," he says), he surprises with heartbreaking cuts like 'The best of your mistakes' with Alice Wonder.
"It arose from a phrase, 'With a fishing needle in case the blood reaches the river', and deals with the romanticization of love, because we do not see the other as they are, but as we want, and we end up turning them into the villain of the film ", he explains about the origin of what he considers" the antisingle and least pretentious subject of the album ", but a good bait for those who" out of curiosity "would like to discover new Rayden.
Unheard of in its production was also the second single, 'Lo Bailao', for its more rhythmic and percussive character on the back of a carioca funk. With him, he somehow repeated the strategy with his record company.
"I told them: 'I know that singles are promotional tools, but trust me, because I want the second single to be the least remarkable song on the album. I did not want it to be a promotional tool, but a path of crumbs to lead the public to embrace the album in the best way", he tells about what has become perhaps the most charismatic cut.
Other unexpected twists: in 'Coachella' he uses Gustavo Adolfo Bécquer's metaphor of the girl and the moonbeam reflected in the water to turn the famous Californian festival into an unattainable ideal today; in 'The cactus woman and the balloon man' narrates "a Malaysian love"in the 80s that, like Argentine rock, started" with something very singer-songwriter with simple elements and grew towards the end with celebratory sounds like Woodkid ".
"First of all I document a lot and do text tests, but when I go to write the subject I think only: when it comes out, will I be able to live with it? I have surrounded myself with great talents that self-criticism prevents them from getting many things because they think it is not good enough; I don't want that, "explains the artist, returning to the theme of the song as the core of this album.
We will not have to wait to hear those of this work live, because this Friday and Saturday, March 19 and 20, Rayden will be with his entire band for the first time since last summer to play at the Teatro de las Esquinas in Zaragoza, waiting for the great concert that he November 6 looks forward to celebrating at the Wizink Center in Madrid.