Rauw Alejandro cancels his concert in Tenerife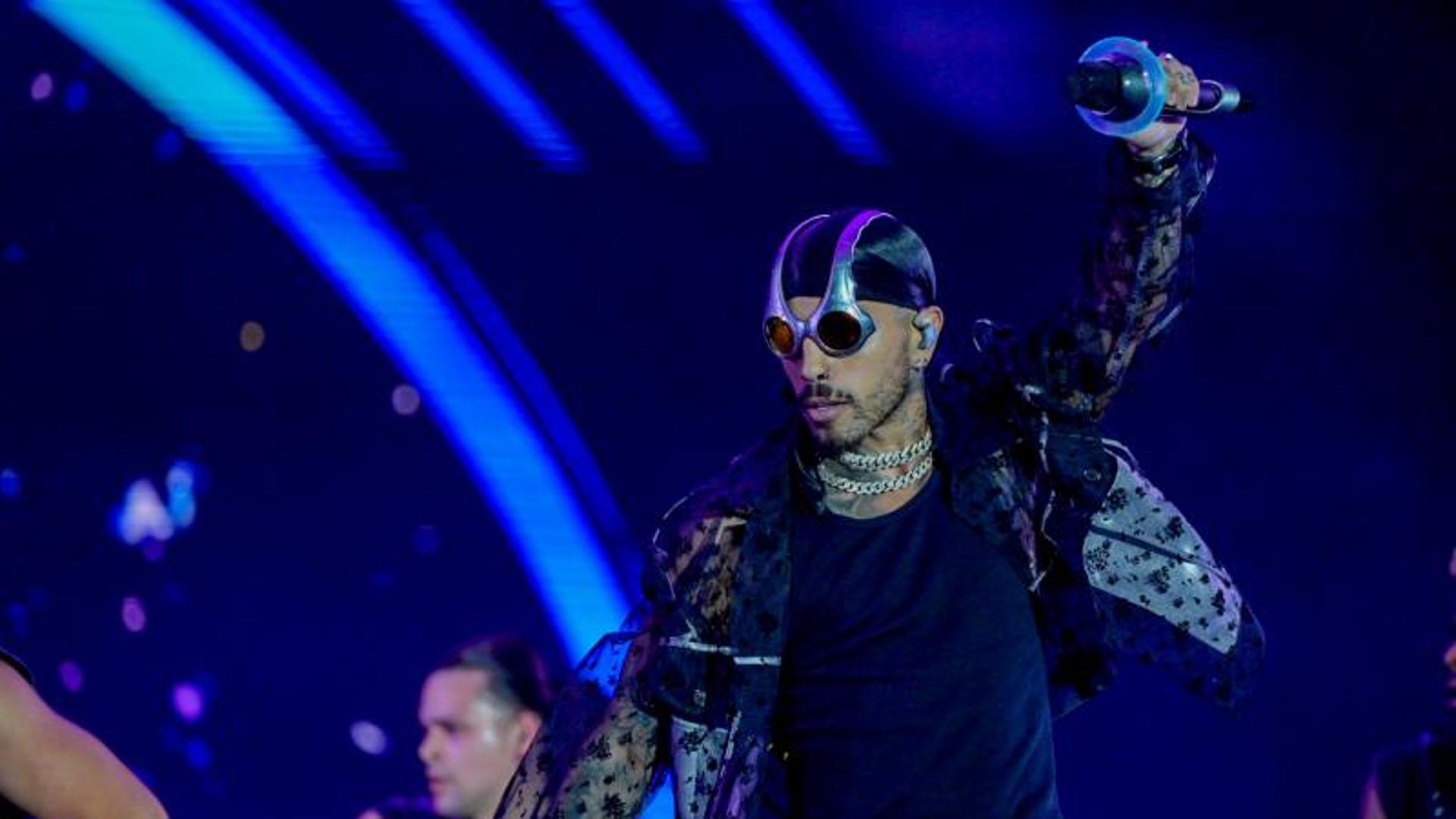 CANARIAS7
The Gran Canarian palms
Thursday, September 14, 2023, 11:12

you need to be registered to access this functionality.
The Puerto Rican artist Rauw Alejandro has canceled the concert he had planned give this Saturday, September 16, at Golf Costa Adeje, Tenerife.
The organization of the event has released a statement explaining that the cancellation is due to «technical impossibilities produced by supplier companies outside the organization and the artist«.
The company assures that "enormous efforts" have been made to celebrate the event "without compromising its quality and safety."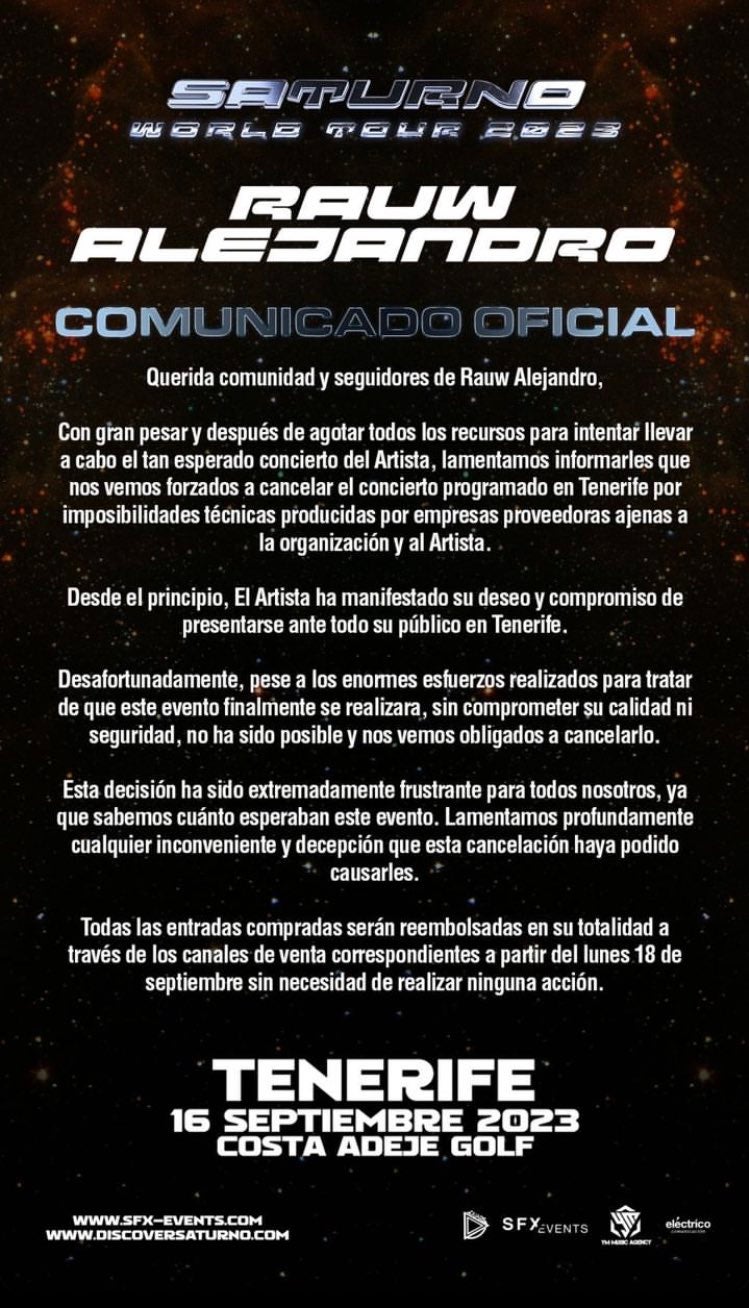 In addition, SFX Events reports that all tickets purchased They will be refunded in full through the corresponding sales channels starting this Monday, September 18..
Rauw Alejandro is immersed in his 'Saturno World Tour', which has taken him to various venues around the world.