Raúl Prieto ('Anti-riot') will perform in Cuyás with 'Jauría'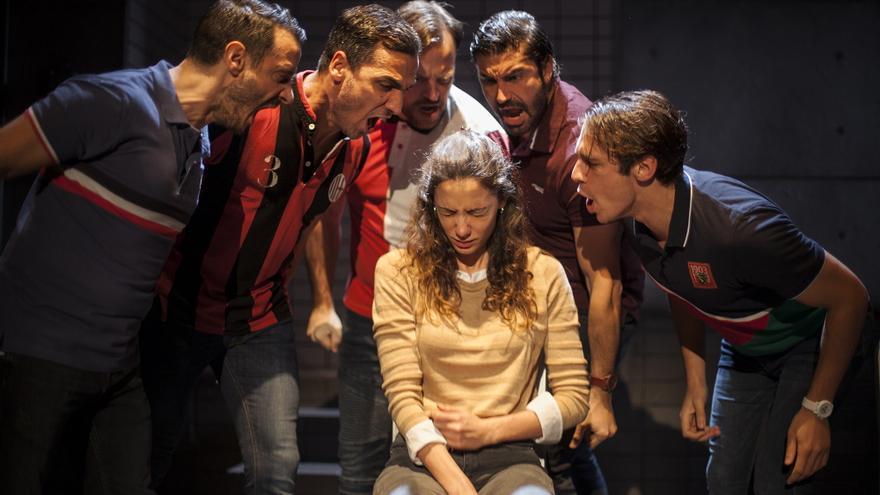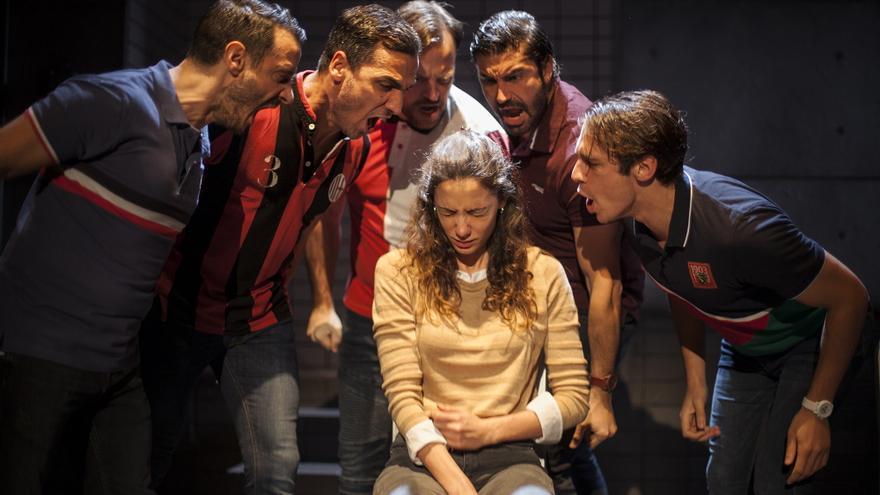 One of the fashionable actors, Raúl Prieto, co-star of the current series, 'Antidisturbios', will soon go up to the tables of the Cuyás Theater to represent 'Jauría'.
Prieto shared until recently the poster for this play with another of the actors in the series, the canary Álex García, now replaced by Javier Mora. Along with them, the cast is completed by María Hervás, Fran Cantos, Ignacio Mateos and Martiño Rivas.
Written by Jordi Casanovas and directed by Miguel del Arco, 'Jauría', which constitutes one of the theatrical phenomena of recent times in our country, addresses the trial of the defendants in the famous La Manada case, in which a group of young people was accused of raping a girl during the San Fermín festivities in 2016.
On July 7 of that year, after three in the morning, five boys who had traveled to Pamplona from Seville offered to accompany the young woman to her car, parked in the area known as Soto del Ezkairu.
On the way, one of them accesses the portal of a building and calls the rest to come.
Between all of them, they grab the woman and put her in the portal, an attack that would lead to one of the blackest and sadly known trials in recent Spanish judicial history.
The montage, the Max Award for Best Show and Best Theatrical Adaptation, is in fact based on the transcripts of the trial and the statements published by the various media. Documentary fiction from a very real material with which to travel to the mind of the victim and aggressors and of which a preview can be seen in https://youtu.be/5RVmLpXuQbg.
'Jauría' will arrive in Cuyás on November 27 and 28 at 8:30 p.m., after its exhibition was postponed a few months ago due to the expansion of Covid-19.
The last tickets to see it are still on sale at the box office and the Cuyás Theater website, on Viera and La Clavijo streets in the capital of Gran Canaria and at the address www.teatrocuyas.com.