Raúl Arévalo: "Whoever says that precariousness is not increasing in the trade is lying"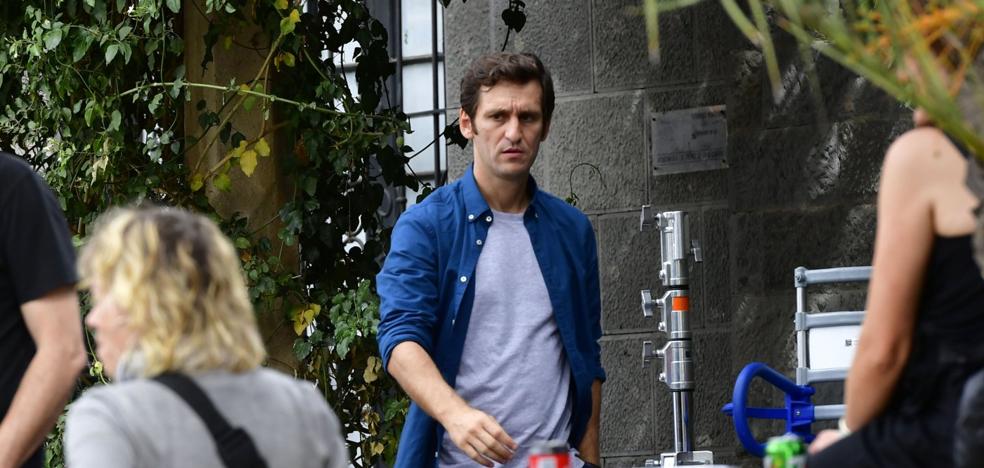 The actor from Madrid will participate this Friday in the Film Conference that will take place within the framework of the 21st festival in the capital of Gran Canaria
Many audiovisual productions but with increasingly precarious working conditions. To such an extent that only with the sum of several projects, the professionals who participate in them achieve income similar to those of yesteryear. "Whoever says that precariousness is not increasing in the job is lying," acknowledges the actor and director
Raul Arevalo (Madrid, 1979), who participates this Friday in the first session of the
Film Days that take place within the framework of the 21st Las Palmas de Gran Canaria International Film Festival.
"The precariousness is real. It is complicated to analyze and explain, because many factors influence. But there is no doubt that the situation is becoming more precarious, although there is a lot of work. But it seems that lately anything goes, everything is less and less professional and that makes me very sad", the actor who will participate in the round table with
Candela Pena and Jose Coronado. Moderates El Gran Wyoming and is celebrated this Friday from 1
6:00 a.m., in the Miller Room from Santa Catalina Park.
"Platforms feed us all and thanks to them there is more work than normal. It is true that you should not bite the hand that feeds you, but it is also true that you have to be sincere and critical. We have to analyze what kind of work is being carried out, where we are going... I am concerned, I repeat, that anything goes. Each platform is different, of course, but what I see is that they are not committed to making quality things, but what matters is that there are many new products to choose from. I see things that I wonder how they could have come about. I imagine it's because they need to have a lot on offer for people to choose.
But all this reflection generates me a downturn», admits who shot part of the feature film in 2019
'Black Beach'by Esteban Crespo, in the capital of Gran Canaria.
This worrying creative drift about which the interpreter from Móstoles warns takes away even many creative principles that seemed untouchable in the cinema and even on television.
«Now platform products are made. In a year, it has gone from announcing a movie by Pepito or Fulanito to just saying that it is from Netflix or Amazon. On the advertising posters they only say that they are from Netflix, not even the name of the director. It has been talked about for years that mid-budget movies are disappearing. From the outside, I don't know what the producers will say, what is clear is that something is changing.
In cinema, what prevails is what they call the film-event, like those of Telecinco or what, more or less, here is considered a super production. The rest are mostly small films, made for smaller circuits and national and international festivals. It is not about falling into meaningless criticism when they are creating a lot of work, but it is necessary to reflect on it because we do not know where we are going. I trust that all this will be discussed at the conference, because we are going to meet professionals of different ages, departments and with visions », he predicts.
When a film, television or stage proposal comes into his hands, Raúl Arévalo analyzes it as a whole. «
I try to adapt to the project, but depending on all the factors: director, script, co-stars and already on set, the technical team, "he says.
He recognizes that the ideal is that the story and his character are able to remove his guts and catch him from the first reading. "That doesn't happen regularly. I would tell you that even less and less. Having a job makes me feel lucky. Now... when it happens that the project stirs your guts, it is the drug that so hooks this acting profession.
Another thing that I am looking for a lot is the human experience within the project with all the colleaguesboth artistic and technical. I would tell you that one of the things in the acting profession that I value the most and that doesn't always happen is teamwork », he confesses.
Last montage of the episode he has directed in 'Blackout'

In the days leading up to his trip to Gran Canaria, Raúl Arévalo is finalizing the sound montage for the episode he directed for the Movistar + series 'Blackout'. He has taken the reins of one of the installments of this miniseries, as have Isa Campos, Rodrigo Sorogoyen, Isaki Lacuesta and Alberto Rodríguez. «Directing is what I love the most, what happens is that lately I have been working a lot as an actor. But first I want to see how my life is going and how the sector is going, because to direct again it will have to be with something that comes from my soul. As it has always been, betting on authorship and not on the needs of the platforms », he points out.
He admits that "lately" he has been involved in projects that he was looking forward to seeing them finish. "It has happened to me many times, really. I have to admit that it also has to do with how each one is at each moment. I've been through times of a lot of stress that I've handled badly on my part. So hunger was combined with the desire to eat, because the project was not the best and I was not at my best », she assumes.
After passing through Gran Canaria, he will take a few days off in Tenerife, where his girlfriend shoots for a British series, his sister works as head of sound in another international production and his brother-in-law is also part of the technical team of another foreign production. «I have not received any proposal to shoot soon in the Canary Islands, but I would be delighted. Of course, as I say, I am going to take some time off now, "says the person who shot part of the feature film 'Black Beach' in the capital of Gran Canaria in 2019, under the direction of Esteban Crespo.