Rare diseases | "My son cannot go to a third therapy because I already spend more than 500 euros a month"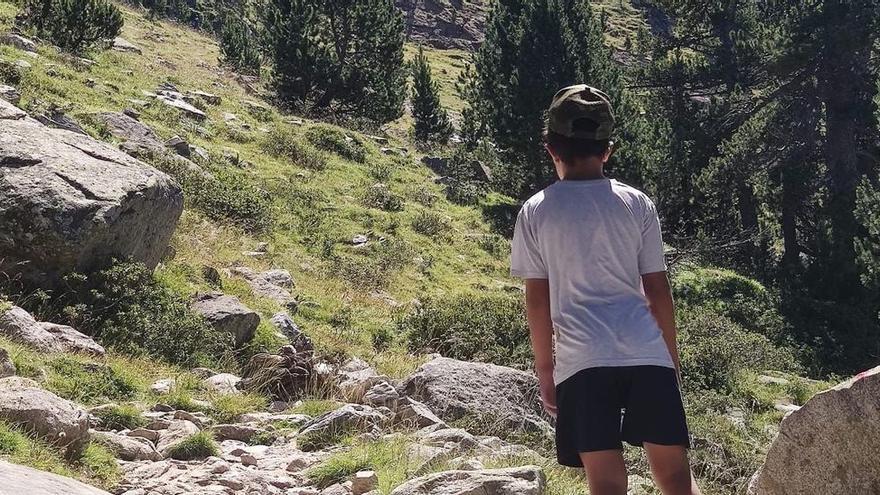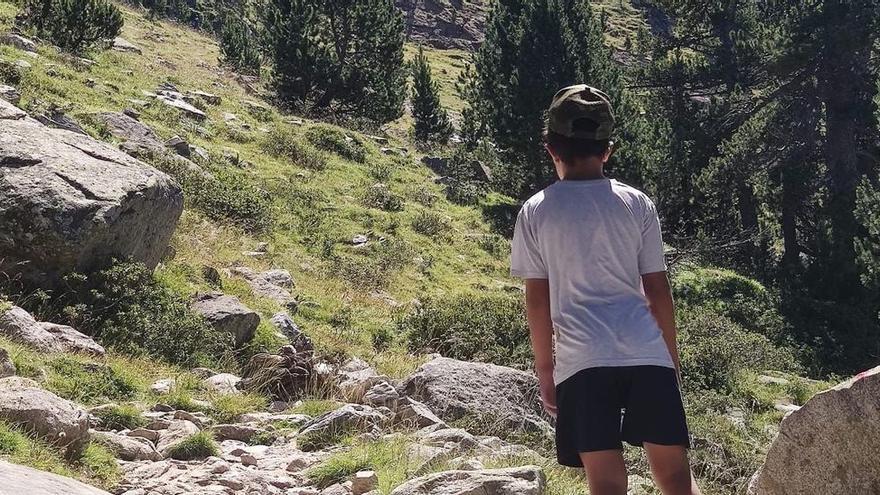 Daniel is above all an exceptional child. At 13 years old, he carries a backpack to go to school in which he keeps books and a pencil case, but he also has room for store thousands of visits to doctors, specialists and consultations to find out what was happening to him. A journey that came to an end in March 2020, when the entire country was confinedwith a phone call that brought a diagnosis: KBG syndrome.
From there, an arduous race began on the part of her parents and other families in the same situation to give visibility to this "weird illness among the rare" and that the disability of this low-prevalence disease, which affects three children in Alicante and three in Valencia, be recognized, while in Spain there is evidence of 60 cases diagnosed. Three letters that increasingly name more cases thanks to the current genetic study, with which it can be diagnosed much faster. The most typical physical characteristics are triangle-shaped face, macrodontia, bushier eyebrows, short stature, and developmental delay generalized, when talking, walking...
The word that defines the long road to a definitive diagnosis is anguish, uncertainty and the search "for many years to see what happens to your child," says Laura Ruiz, secretary of the Spanish Association of KBG Syndrome and Daniel's mother. This disease "affects numerous organisms, they usually have attention deficit, developmental delay, intellectual delay, hearing loss, digestive problems, spinal problems, short stature, heart murmurs, intolerances. The doctors refer you from one place to another but they don't find that there is a reason as such."
The symptoms that drew attention in this young man from Alicante were slow growth, "he reached milestones much later than other children his age, he spoke after two years and with a much more childlike language." This added to regressions in behavior. The dynamic of all parents is to inquire among the doctors to find out what is happening. And the answers that most of them have to endure are "there are children who take longer" or "you are very obsessed". In fact, until 2020 "my son just had ADHD, everything else was his mother's invention"Once they get the diagnosis, which in Daniel's case was the result of a genetic study carried out at the Hospital de la Fe, they begin to bond.
In the day-to-day life of this 13-year-old champion there is no shortage of 1st ESO classes at the school he attends in El Campello, he finished the Primary "quite well at the Fabraquer school and now at the school where he does the Secondary they are going to make a curricular adaptation". At first the change was not easy, rather complicated. With special needs you have to know it and know how to deal with it. His mother explains "they are very irruptive children in class, it is difficult to work with them without feeling displaced and without interrupting the rhythm, reaching that balance is achieved with dedication and a lot of involvement". One of the symptoms of KBG is deafness. Daniel has moderate deafness in both ears, in class "they put him at the beginning, near the teacher. But his main problem, in addition to not listening, is attention deficit, by not listening well he becomes more distracted, he has a very high tone of voice due to deafness, having hyperactivity does not shut up for two seconds. He is a very disruptive child. "
In addition to school activity, in his daily life he needs "a lot of order and therapy". Right now he attends two: judo and neurofeedback. I would need a speech therapist but the monthly cost of these two activities exceeds 500 euros and is economically unfeasible. In the first of them, Daniel plays sports with other children without difficulties, with a teacher involved in his case and with great skills to direct it. This helps to improve your self-esteem and also their social skills.
No financial aid or disability
Laura and her husband applied for disability in the court of Alicante in June 2021. In her case, as there was a change of autonomous community in between, everything was delayed, since until a few years ago they lived in Huelva. In the Valencian Community they had no diagnosis and I had to start from scratch: consultations, paperwork, procedures... until last year they submitted the application. "KBG syndrome is not known and many of the autonomies do not collect it as disability, it all depends on the Community in which you are. Depending on the autonomy, the opinion varies. In the Valencian Community there is no unified criteria, we are six families. If they don't investigate what KBG syndrome is, for them it's letters but they don't see what's behind it," says Laura.
All these therapies, devices for hearing loss, orthodontics and operations as well as the gastric button that many affected with this syndrome need are not subsidized.
The parents of these champions and those who suffer from this syndrome ask that they be diagnose as functional diversity to be able to access aid when several therapies are necessary. "More attention in schools, hours and specific staff, greater visibility and knowledge by educational centers." Thus, they could know what difficulties they have and how to deal with them, thus managing their learning, not only in educational subjects such as Language or Mathematics, but also to get along with their classmates.
Precisely to give visibility, to know about the KBG syndrome and to try to achieve advances and research, they created the Spanish Association of the KBG Syndrome last year. Something more than 30 families "we are moving everything, getting in touch with city councils, entities and doctors. Now there are two investigations they want to start but we need 30,000 euros to start one of them. Little by little our children are growing up and they will need a job adaptation".
"More visibility and centralization of assistance"
In the epidemiological context, rare, minority or low prevalence diseases are those that affect less than 5 per 10,000 inhabitants, "some are ultrarare and affect few people in the world. There is great knowledge of some of them and there are treatments, but not all of them are the same or at the same level of knowledge", explains Rosario Sánchez, head of the Internal Medicine Section and coordinator of the Low Prevalence Multidisciplinary Unit of the General Hospital of Alicante.
Like its name, its visibility is not very high, neither at the level of patients nor doctors who treat them, despite the fact that rare in Spanish means "extraordinary, unusual, infrequent,...". For this reason, it is difficult to know how many people suffer from this type of disease, "an important fight that all specialists who see rare diseases and for patient associations have," he stresses. Precisely the reference hospital center in the province, in its multidisciplinary unit has seen, since the year 2008 that it began to function, more 1,000 patients with rare diseases, with more than 90 different pathologies and around 800 annual consultations, first and revisions. "They are not very prevalent diseases but as a whole they make a disease with a large number of affected patients."
As a characteristic, by geographical areas there are more prevalent diseases that make them more frequent in one region than in another. "In the province of Alicante there is a very prevalent disease that is Fabry disease, we are the demarcation of Spain that concentrates the most patients, more than 100 in the different hospitals of the province in follow-up with this pathology. Another frequent one is that of Marfan. Both are genetic, hereditary. In the case of Fabry disease, being genetic, it is something that in the province we have a lot of screening and we do fairly complex family studies so that no relative is left undiagnosed or following the appropriate advice. Since it can be passed on to children, it is important to know what you have even if you do not have it and how it can be passed on to future generations."
In addition to accompanying them, diagnosing and treating them, Dr. Rosario Sánchez misses "more visibility", something fundamental "to optimize the resources we already have for rare diseases, but day to day it makes it very difficult for us to know them all. A centralization of care and visibility of the problem, not only of the patient but also of all the consultations that are in charge of following these patients. It will be a first step, but not the only one, for these exceptional people", he concludes.