Raquel Sanz: "I miss the day to day, the simple happiness of a kiss" | Blog The bull, by the horns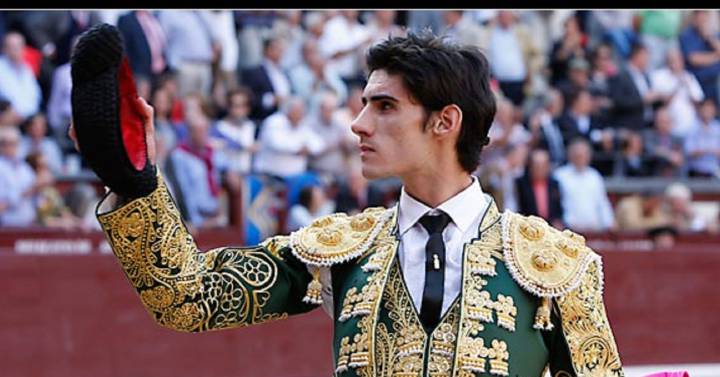 They met in Sepúlveda, and in Teruel they stopped seeing each other. In the bullring of the people of Segovia the first words crossed and in that of the Teruel capital they could not say goodbye. The tragedy in the form of deadly goring crossed her story, ended his life, and left her alone and speechless.
He, Víctor Barrio, 29 years old, bullfighter, died on July 9, 2016 because of a fatal fuck when he tried to make his way dressed in lights.
She, Raquel Sanz, journalist, was then a councilor in her hometown, has been a prosecutor in the Cortes of Castilla-León, PP candidate to Congress for Segovia, and does not think about the future. He prefers short-term, day-to-day plans, and completely turns to work, as a way to face the radical change that his life gave three years ago.
"Victor was joy personified," says his widow on the third anniversary of her husband's death. "Very attached to his people – Gragera (Segovia) -, of his family and his friends. He did not like me to say he was a normal person, because we already know that bullfighters are not very normal, but, yes, it was special. He had an extraordinary human quality. "
In the bullring of Sepulveda, the town of Raquel, back in 2007, spoke for the first time when Victor was not yet a bullfighter. They were together for almost ten years and between them they faced the difficult decision to succeed in front of the bull, he in the ring, and she, on the run, but always at his side. When they got married in 2014, Víctor Barrio had already been leader of the novilleros ladder, had taken the alternative in Las Venta and struggled in the task of not being easy to achieve glory.
Everything was cut on July 9, 2016 in Teruel. The two families traveled there, because Víctor had a lot of faith in that bullfight, televised for Madrid and Castilla la Mancha.
"We were all on the line, except for Víctor's mother and mine, who preferred to stay in town. The fuck caught us away, and we saw how they took him to the infirmary, but I did not worry too much. I had in my head the image of the bullfighter Javier Jimenez, who had suffered a tremendous fuck in Pamplona the previous day and in a few minutes he returned to the ring. The whole family ran out to the infirmary except me, and I remember that, naïve of me, I told them: 'stay here, Victor will leave right away, and you're going to lose, I've seen this before'. They ignored me and I stayed there with a friend. I remember that I turned my face and met the eyes of the journalist Miguel Ángel Moncholi, who commented on the celebration for Telemadrid, and I did not like the gesture he made to me. The journey to the infirmary became eternal, we went around the square on the outside because it was on the other side. And, from there, I have an association of images, words … I even went live on the radio program Carrusel Taurino, with which I collaborated sometimes, and I remember that I told them that they were operating it and that I hoped to be able to talk to them later to give them good news. Suddenly, I hear voices, I see that my father comes out crying … and I … I could not and did not want to believe … I did not understand anything. And good…"
Víctor Barrio died a few minutes after the goring in the right thorax that perforated his lung and thoracic aorta. And life went on for Rachel …
"At the beginning, you do not realize anything. Perhaps, this third year has helped me to become aware of life, of a new and different life, which is not what Victor and I had thought. It's hard to get ahead; there are days that you do not understand why you have to continue, if your life, the one you wanted, and that it was not nothing special, but it was yours, your life had taken it away from you ".
Soon he left Sepúlveda and settled in Valladolid, dedicated to political communication, which he combined with his vocation of public service, in which he has discovered, he affirms, that projects can be tackled so that citizens can live better. And fight every day to be happy.
"There are days that you do not understand why you should continue if your life has been taken away"
"Happy? Yes, I am at certain times; there are others in which I do not know why I live, but I have managed to reach a point that I never thought I would reach. I have learned to be happy in another way. I have a wonderful family, with good friends and friends, and life has offered me opportunities, -although it has also stolen others-, for which I must thank. "
Raquel says she has never cursed the bullfighting party.
"Do not. It was Victor's profession and life. He was happy being a bullfighter, he fulfilled his dream, and although he started late, when he was 20 years old, he lived honestly about it ".
Next to her husband she became an amateur, she has many friends in the world of the bull, and although she returned to the squares after the afternoon in Teruel, she affirms that she is now disengaged "by mental health".
"For me, Victor was the best bullfighter. I enjoyed it a lot, maybe because I knew the great effort behind it. His career was hard, it is true, but not less than that of the majority; maybe, that's why I had so much confidence in that last run. "
"What if it's hard to be the wife of a bullfighter? The most complicated thing is to be a bullfighter. We should be with them when they need it, just as they should be with us. Victor was always by my side. It is true that I once thought that I should have studied psychology to help him when the psychic slump came after the long winter. Yes; After Christmas the doubts about the new season appear, because you do not know if you are going to fight and you lose confidence, I have no courage, I do not know how to fight. "
Raquel is very active in social networks, and, a few days ago, she wrote: "We all remember the worst day of our life, but few know how to say which was the best. We give more importance to what hurts us than to those that make us happy. "
"Yes, it's a quote from Elvira Sastre, a writer from Salamanca, from her book 'Días sin ti'. The worst day of my life is clear, but I could not point to only one as the best. There have been many. The day of the wedding with Victor, of course. The afternoon he left by the big door at the fair in Valdemorillo; recently, without going any further, in the communion of a primillo mine. I'm very lucky…"
"When you lose what you love the most – this is another phrase of Raquel Sanz in the networks – you become someone without fear …"
"Without fear … Sometimes, I'm afraid of not being afraid. I have become very hard about physical pain and yet I get excited about silly situations. I have a hard time crying. I cried so much, I do not have tears. And I miss that simple happiness of day to day, of a kiss, a hug, a call … The happiness of having a person near you ".
(tagsToTranslate) raquel sanz echo (t) day (t) simple (t) simple (t) happiness (t) kiss (t) widower (t) víctor barrio (t) remember (t) bullfighter (t) third (t) ) anniversary (t) death



Source link