Raquel Sánchez Silva and her emotional farewell on 'Masterchef Celebrity'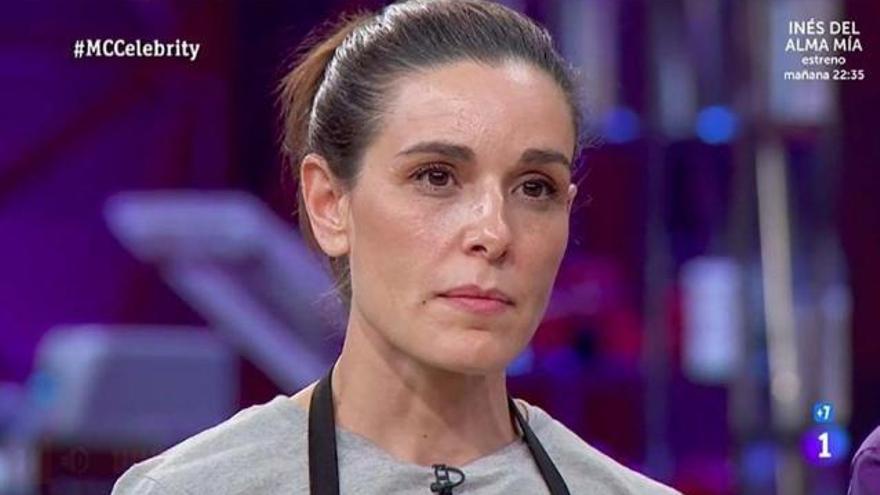 The last program of 'Masterchef Celebrity'has been marked by the expulsion of the presenter of 'Masters of Sewing', Rachel Sanchez Silva. A tearful farewell and with words of gratitude to the program and to his colleagues were the epicenter of the new installment, in which there was also an approach between Celia villalobos Y Yolanda Ramos.
After presenting more than adjusted results in the elimination tests, the well-known journalist faced Raquel Meroño and Josie in the final challenge, in which they had to replicate a low temperature egg dish with potatoes and Serrano ham created by one of the judges: Jordi Cruz.
Raquel Sánchez Silva was the one that accumulated more failures compared to its peers and, very excited, she put her apron on her table. In a direct allusion to her role as presenter of 'Masters of Sewing', she commented: "Now I'm going to be able to understand the contestants much better. I'm very used to criticism, yours has hurt me for wanting to do better, but not because I take it badly. Yours have been precious".
Josie, in a display of companionship, did not hesitate to affirm that her companion "he has given everything" Through tears after knowing that she was the last one expelled.
For her part, the presenter did not hesitate to address her colleagues and the program in her emotional farewell. "I can only thank you for taking me in. It has been an incredible opportunity. I would start over in all editions. I have felt great and the hardest thing is to separate from them.