Raquel Mosquera speaks after her admission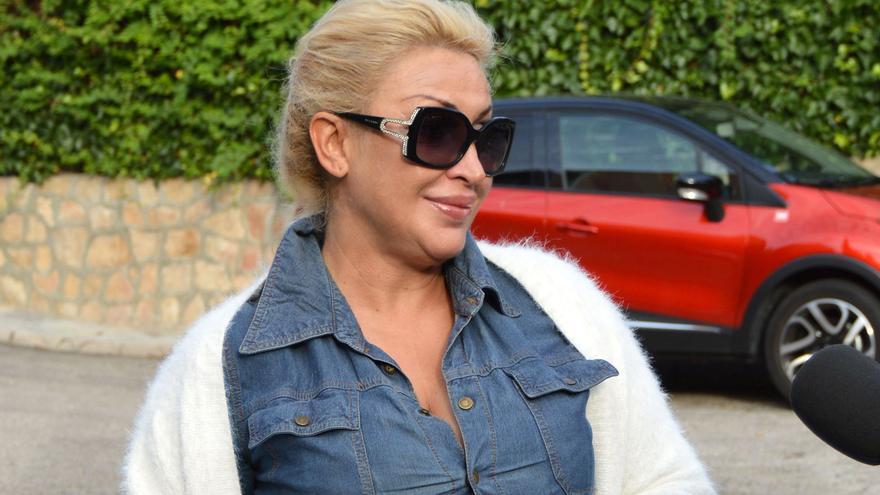 The docuseries of Rocio Carrasco In Telecinco it has left a lot of collateral damage after its broadcast.
The daughter of Rocío Jurado counted, throughout the 12 episodes of the program, several painful episodes in your life that they managed to connect completely with the whole country.
With defenders and detractors in equal measure, not only Rocío Carrasco was fully topical, the documentary also put other people who were part, directly or indirectly, of some episodes in the life of the new Sálvame collaborator.
One of those people was Rachel Mosquera.
Mosquera, who rose to fame for marrying Pedro Carrasco, Rocío's father and ex-husband of the singer Rocío Jurado, spent many years next to a young Carrasco who, at that time, had a good relationship with the woman from his father.
However, something went wrong in their relationship. Rocío points out that Raquel Mosquera did not return some of her father's personal belongings after his death and that this was, among other issues, one of the things that caused the separation between the two.
After hearing these statements, Raquel Mosquera defended herself through a harsh message that she published on her social networks, denying the version of her late husband's daughter.
However, an accumulation of unpleasantness has caused the hairdresser has spent several weeks admitted in a Madrid hospital to treat the bipolar disorder that he has suffered for many years.
Now, after recovering and taking charge of her life again, Raquel Mosquera has decided to speak for a well-known magazine and has not stopped dropping headline after headline.
"I have never seen Rocío Carrasco mistreated by anyone"
Throughout the pages of the publication, Mosquera shares with readers that the broadcast of the documentary Rocío, tell the truth to stay alive It was the trigger for a situation that had already dragged on for weeks and that led to his admission to hospital.
"It had been a long season in which I did not take my medication and I was quite upset with all the things that came out. It took me to an extreme situation, that's why I wrote that Instagram post. I would do it again, "says boxer Pedro Carrasco's last wife.
"There came a time when I could no longer deal with all the things that were said and with the lies" shares the Madrid hairdresser as she throws a poisoned dart at Rocío Carrasco. "I have never seen Rocío Carrasco mistreated by anyone. Many things that were told are not true ", he concludes.