Raquel Mosquera, new collaborator of 'Viva la vida'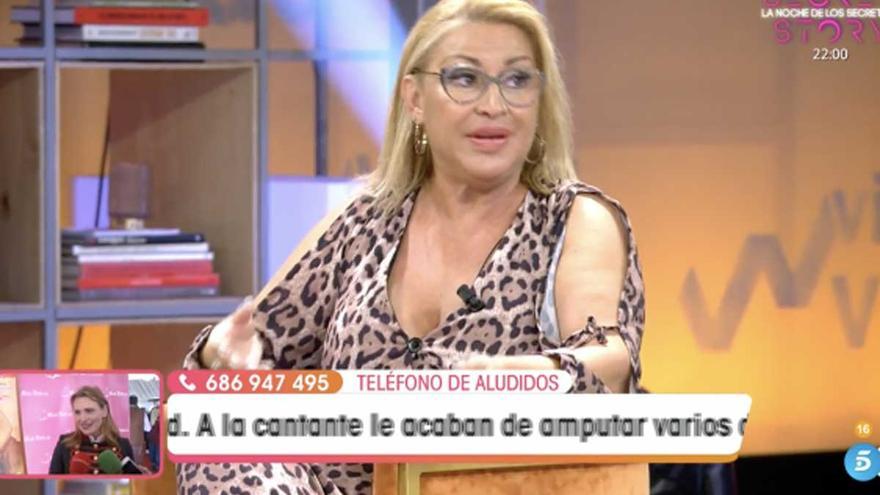 After his interview last week on 'Viva el verano', Raquel Mosquera has signed for 'Viva la vida' as a collaborator after the departure of Carmen Borrego's program. On the afternoon of Sunday, September 12, The program started with Emma García announcing that throughout the afternoon, a new person would join the group of collaborators.
A while later, the program announced that it was Raquel Mosquera, Pedro Carrasco's widow. In her first appearance, the new collaborator She has been calm and very sure of herself, stating that she is not afraid of anything or anyone.
The latter has been affirmed when Diego Arrabal has asked him if has some kind of fear of what Rocío Carrasco may tell in her next docuseries 'In the name of Rocío'. She has assured that not "I'm afraid of anything". However, he has not offered any further statements because Emma García has been quick to point out that she was not on set as an interviewee but as a collaborator.
But his first words have not been directed only towards Rocío Carrasco, also Carmen Borrego has had its minute of prominence. She said that their forms did not seem correct during the interview he gave to 'Saturday Deluxe', stating that he is very different from his sister Terelu. However, the presenter has cut her statements to quickly change the subject.