Raquel del Rosario returns to music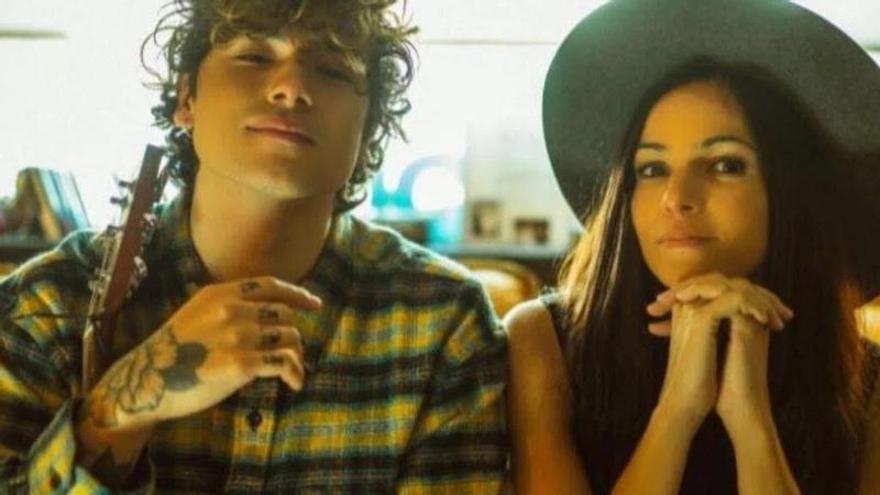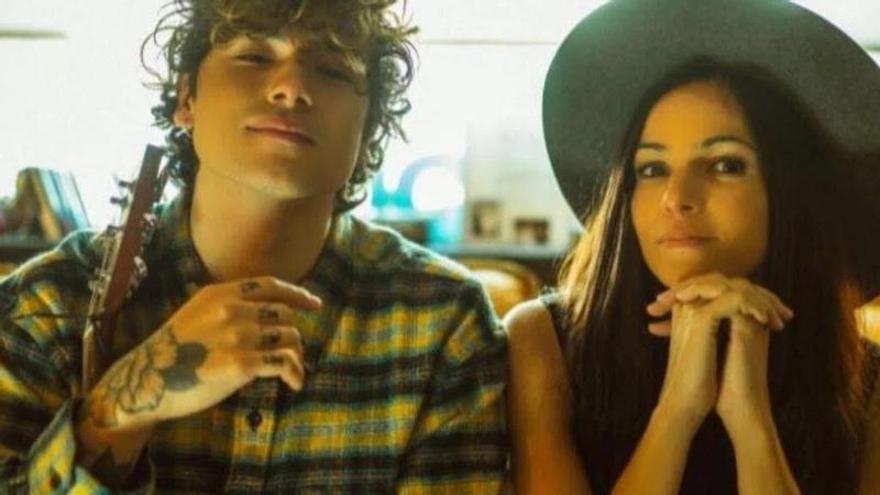 Rachel del Rosario has sang again. As far away as it seemed that she was from the recording studios, so calm that she seemed in her role as a mother of a family settled in the United States, but a wink from a young emerging artist was enough for the Gran Canaria singer, vocalist for almost a decade The Dream of Morpheus, feel the call of music again and surprise everyone even with a video clip that was released yesterday on all digital platforms.
It is a version of the song from El Sueño de Morfeo ' Nunca Volveré ' in which Del Rosario collaborates with Noan, a young man from Zarauz (Basque Country), a psychology student living in Asturias, multi-instrumentalist and decided for months – the pandemic was, for that, definitive – to live by and for music.
He tells how it all came about. "I usually do 'covers' on social networks and one day when my mother was a bit sad I uploaded one of her favorite songs, ' Nunca veré' by El Sueño de Morfeo. I liked it because of it and also because Juan –Juan Luis Suárez, guitarist for El Sueño– is my producer and I thought he might be excited to hear it. I mentioned Raquel and told my followers to mention her so she would see it, because if I got a 'like' from her, my mother and I would be triple excited". And it worked.
"If Juan and David tell me to do three concerts, I would do them," says Raquel del Rosario
The canarian was caught by the version, Noan's voice and searching among the singer's followers, he found his friend Juan Luis. So he called him. "Hey, who is this guy that you also follow and who does it so well?", Juan Luis Suárez remembers that his friend told him. So the man from Gijón told him that he is "his producer. Well, I'm pretty much her musical 'daddy'. He is an adorable boy, very good people and a great artist, whom I have been caring for and supporting in his musical projects for almost a year", says the man from Gijón.
And so, between old acquaintances and new illusions, a collaboration was forged for Noan and Raquel del Rosario to sing together the version of one of the greatest hits of the group. The ending, more rocker and with new lyrics, is the work of Noan and everyone, including the third member of El Sueño, David Feito, gave it the go-ahead.
"Raquel was scheduled to record in Los Angeles and Noan here in Spain. They weren't even going to match. But we all got excited about the project and Raquel wanted to come to Madrid to record together and shoot a video clip. She has been very motivated by Noan's energy and said that it reminded her of her beginnings; precisely he is almost the same age as her when we started, so it has been a very special and connecting thing, "says Juan Luis Suárez.
Everything was so special that Raquel del Rosario has already been heard to say that the music bug has returned, has reconciled him to a world from which he left almost ten years ago. "If Juan and David tell me to do three concerts, I would do them. The dream is a door that I have never closed. They are my familyOh, I'm always there for them", he said in an interview with 'Los 40'. Juan Luis Suárez also has "incredible memories" of that time and of those tours from which he had to stay away for his health – he suffers from ankylosing spondylitis. In his case, his musical enjoyment is now given by the new artists whom he helps in their progression. And Noan is, he says, a good bet.
"I am hypergrateful for everything that has happened and it gives me more energy to continue composing and making songs and to start touring and doing live shows in the summer", says the aforementioned. He never imagined joining El Sueño and he doesn't even imagine what is to come.