Raquel Bollo against Telecinco: "The same scale that is used for an abused woman must be used for all"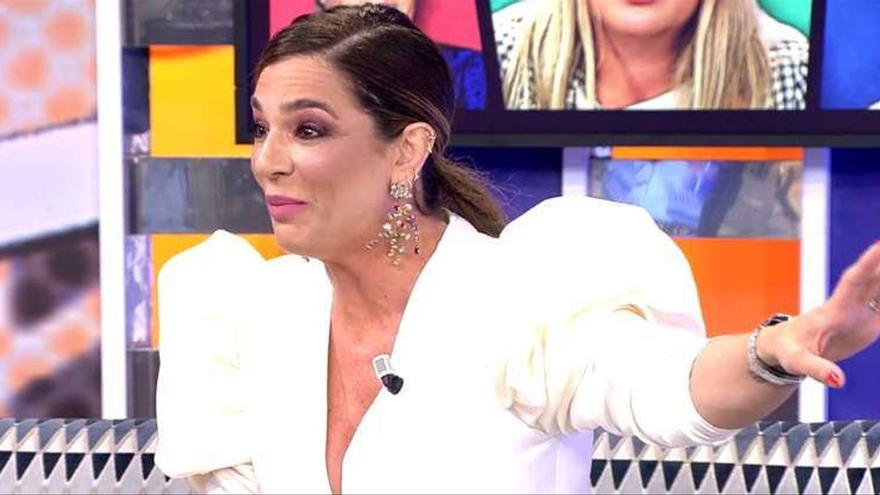 The voices that have recently criticized Telecinco for the way it has treated Rocío Carrasco in the past, is now joined by Raquel Bollo. While they debated in 'Saturday Deluxe' about what happened in 'Survivors', he made a plea in favor of Rocío Flores: "Apart from the episode that has been told, we are talking about a girl who is 25 years old and who is educated and behaves."
Belén Rodríguez wanted to quickly reply to this: "And that he has no feeling of regret towards his mother or of having done anything wrong ". Seeing how the issue was diverted, Raquel tried to settle it: "I am not going to enter into any debate because I come to 'Survivors'. If I went in, maybe they would end up throwing me off the set for not being able to say what I really feel. "
Although he did not succeed because shortly after the issue came up again when he commented that Olga Moreno has always had a good attitude with Rocío Carrasco's children. Although it is true that he wanted to make it clear that he does not position himself "in favor of one or the other." Against whom he did position himself was against the chain: "He could judge many other things, such as that they have thrown him out of Telecinco without a sentence and that my ex, with three sentences, is brought to Anne Germain with her grandfather. Do we make comparisons? Because if we make comparisons, I tell you that in the end they end up throwing me off the set surely ".
Faced with such an accusation, María Patiño, who was presenting the program at that time, intervened: "No one is going to throw you off the set and I find it interesting to put all points of view on the table because in the end we live in a country with freedom of expression". However, he remarked that "when Raquel Bollo denounced the Law on Gender Violence did not exist."
The collaborator wanted to remember that even though her former partner was convicted "The one who was my executioner has been brought in. And it has been applauded ". To finish her speech, she wanted to launch a final taunt to the chain: "The same scale that is used for an abused woman must be used for all of them. And when it is demonstrated, even more ".