Raphinha excited in her debut as a culé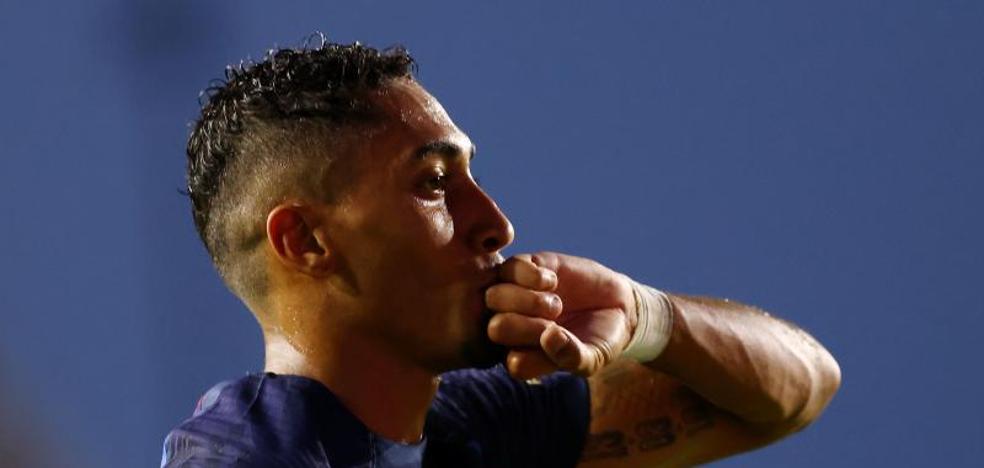 The Brazilian shone against Inter Miami and contributed with a goal and two assists
Arrive and kiss the saint. This was Raphinha's debut with the Futbol Club Barcelona shirt. The Brazilian footballer made his debut this Tuesday in the Catalans' pre-season match against Inter Miami and showed that he is here to be decisive from day one. He shone, he showed impudence, he associated with the rest of his teammates and, as if that were not enough, he contributed to his team's 0-6 win with a goal and two assists.
«Very happy to score my first goal. It was a good game, so I'm very happy and I hope to continue. It is very easy to play with these teammates, they make everything much easier for you », assured Raphinha as soon as he finished his debut as a Blaugrana footballer. It is not surprising, the former Leeds player played his first minutes with Barça starting as a starter on the right wing, where he was most used to playing in his previous stage in the Premier League. From that position it was possible to see a player who was facing and beginning to assimilate each and every one of the concepts that Xavi tries to carry out in his new project.
His adaptation to the clash was such that it quickly began to materialize on occasions for Barça. Thus came the goal that opened the can and in which Raphinha was decisive. He drew a diagonal that they are going to have to get used to at the Camp Nou, teamed up with Pedri and left the goal on a plate for Aubameyang. It was the beginning of a 22-minute express show in which the former Leeds player brought out the entire catalog. Barely six minutes later, he finished off a lateral cross with the first touch to score his first goal as a Barça player and before the break he closed the exhibition with a pass into space to Ansu Fati that the youth squad took advantage of to end the match and excite Barcelona fans.
It was 45 minutes that he played, until he was substituted at the break, in a first contact with Xavi's project. Raphinha complied with one of the fundamental premises that the one from Tarrasa demands of him, verticality. At all times he was a solution for his team, he widened the playing field and knew how to find his teammates free of a mark. The '22' culé finished satisfied and is already looking forward to the next match against Real Madrid. «One always wants to score against the eternal rival and if it is in a classic, more. I really want to play games like this, for me they are the best », he assured.
Dembélé picks up the glove

Raphinha's display was answered in the second half with a very active Ousmane Dembélé. The Frenchman saw first-hand that this season will see fierce competition and came out to the DRV PNK Stadium determined to earn his place. The Frenchman was active and from his boots came the goal that closed the scoring with a shot from the edge of the area. Raphinha and Mosquito are already fighting for a place in a fight in which the main winner could be Barcelona.