Raphael presents his documentary series 'Raphaelismo'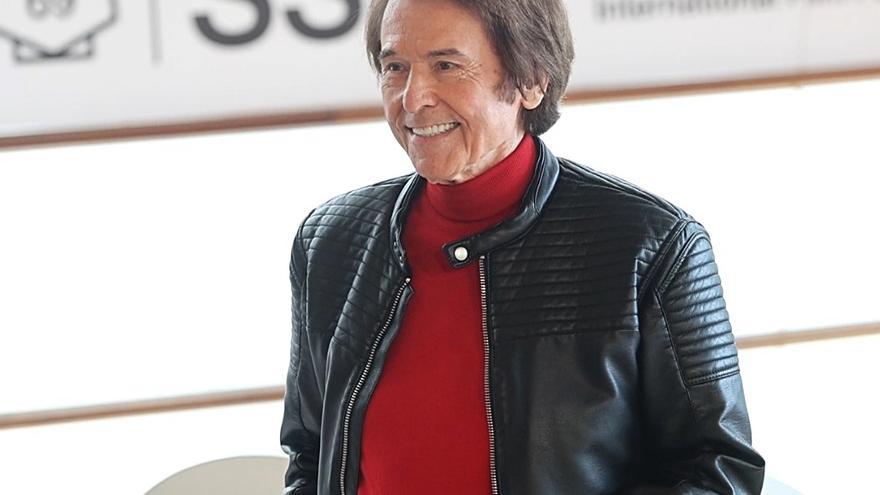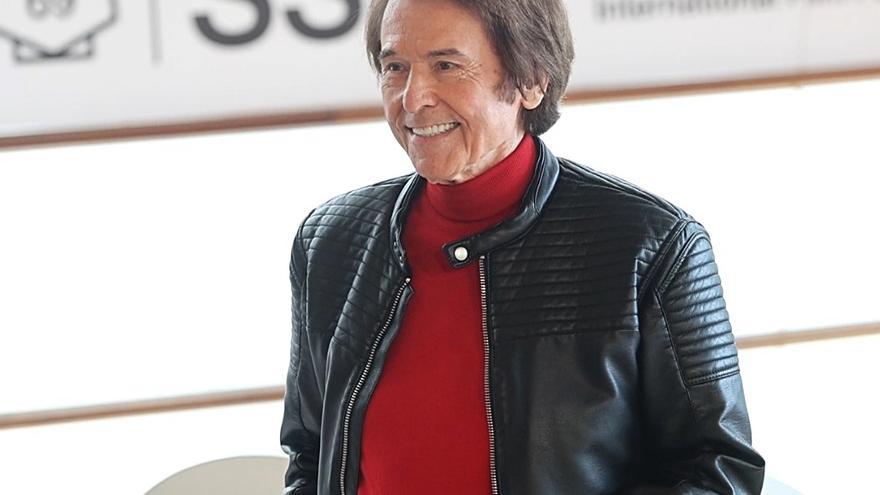 The story of Raphael it is everyone's story. It is an icon that, without changing its unique and personal style, has stood the test of time, fashions and criticism. Raphael is today a living legend of the music. He has just turned 78 years old and most of them have passed on stage, followed by a legion of fans around the world, ranging from Spain to Latin America, passing through Russia. An extraordinary artist who is still active and remains true to himself after 60 years of career.
The artist made public on his social networks months ago that he was collaborating on a unique project: an original documentary series Movistar + In collaboration with Dadá Films & Entertainment and Universal Music Spain and now we have seen him present it in the San Sebastian Festival.
With a smile from ear to ear, the singer has appeared in full swing at the San Sebastian Festival, finally presenting his documentary series, in which we can get to know the artist more. As we well know, this project is called 'Raphaelism'and it has been carried out with much affection and love, a platform where we can see the most hidden and discreet corners of the artist's life.
American tour
Raphael intends to return to Latin America as soon as Health give him "free rein": "I was caught there by the pandemic, just when it started, and as soon as things look better I will go to that continent that I love so much and how well he has always behaved with me. I owe them a whole year. "
Dressed in a black leather jacket On a flattering red turtleneck sweater and showing off his energetic hair still black, Raphael has shown his good form by sharing anecdotes with the journalists who filled the Kursaal press room after the screening of the second chapter of the series that will premiere on Movistar + in 2022.
After an unequivocal declaration of intent: "I will not get off the stage for several years, because it drives me crazy", Raphael affirmed that he sees his future "very well", although conditioned by the situation, and he added that he will repeat in cinema, "why not? -he said-, and in this format (the miniseries that he presented today), too".
"I like that people can see many facets in me, that I have them. That is, God willing, and the pandemic leaves us, there is going to be a lot of new things from Raphael. "
To the artist, who already came in 2015 with Álex de la Iglesia to San Sebastián when he starred in "My great night", would like to come "every year" to this city: "The weather, the atmosphere, come on, I don't want to miss it anymore," he said with a wink.
As the creators of the series have recalled, Charlie Arnaíz and Alberto Ortega, Raphael is the only artist who has a movement to his name, an "ism", which still means millions of followers, as an avant-garde example. But, to him, all the suffix means is: "My way. I do not imitate anyone and fortunately I have not looked like anyone from the beginning of history. "
Downplay your methods to move from approaching eighty with passion intact, "I am so", he says, and denies that he ever felt "old-fashioned."
There was also room to talk about his ease of adaptation to the times: "it goes with me," he pointed out, "I could make hundreds of excuses, but I couldn't do it any other way: what I do is authentic, it comes out alone, hence I am so happy. "
Raphael has revealed that he was looking for the opportunity to free himself from something that happened in Las Vegas, when he was 21 years old. The artist could not think of anything else than to take his mother with him and the pressure and recriminations of Dona Rafaela turned those days into "hell." That episode is told from "pe a pa" in the documentary miniseries.
"I have told it because it happened and I never talked about it, I was exhausted, wanting to be very accommodating to my mother (...) I wanted to bring something that was abnormal back to normal, with 21 years and four daily shows, I didn't sleep, I wanted to party. My mother will have forgiven me. "
He is aware that it is too early to know what it will be like current music May he be rescued in thirty years, as the songs he used to sing are remembered today: "in the future - he thinks - the good of all genres will continue to be heard. Time and society will say; not everything of mine happened to the history, neither mine nor others, but many ".
About his friend Mario Camus, who died yesterday in Santander, Raphael has only good words: "Mario was the one who got me into the moviesHe demanded that I do an audition and I had the honor of doing it with José Bódalo, one of the best actors that Spain has given; then I sang 'Tuconsciousness', of course, by Manuel Alejandro, and that is where a passion for cinema was born and a friendship that has lasted all these years ".
"Mario was wonderful, yesterday I had a very bad time", has manifested.
A single downside with the press in these sixty years of career (which is also told in the documentary series): "You passed 1,533 villages when I came out of the transplant, I felt continually besieged, I could not even go to see a movie, but the press has always treated wonderfully, he's always been there. "