Raphael: "Any day there is that duet with Julio Iglesias"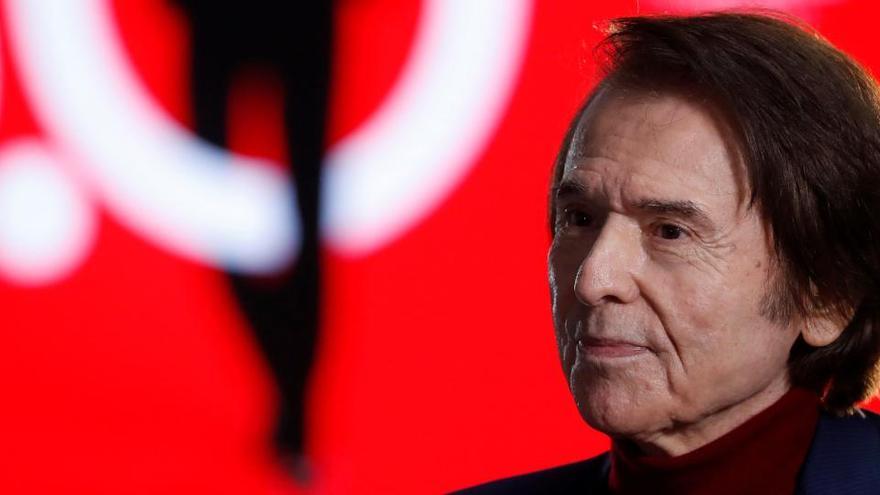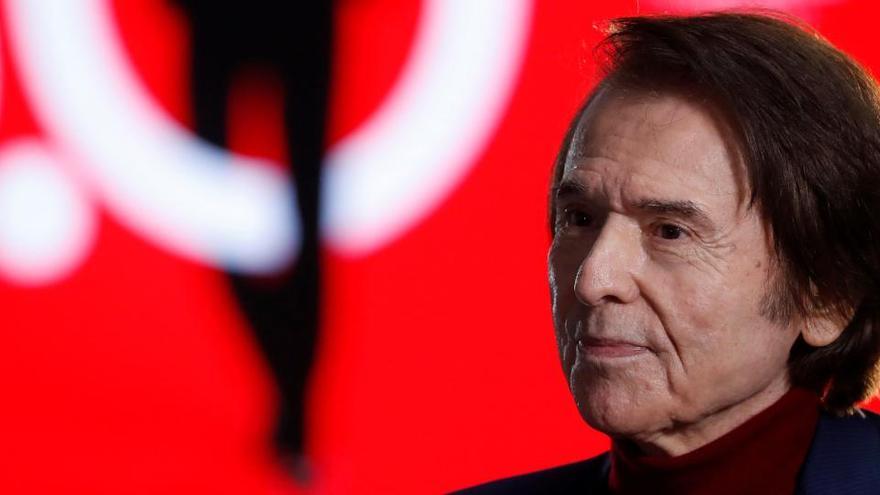 Not even COVID can with Raphael, which in the worst year for music returns with what will be the most massive concert of the pandemic in Spain and with a new album of duets in which it covers 'La flor y la nata' of songs outside its repertoire, including one by Julio Iglesias … without Julio Iglesias.
"I don't know why that duo has never been done. You have to take into account that he lives there and I live here, but any day can happen ", predicts the artist in a talk with Efe before '6.0' (Universal Music), which is published this Friday and has been named after his 60-year career.
In all that time, there is no edited collaboration between these two contemporary colossi of Spanish music and with parallel trajectories, except for the one they recorded in 1999 with the song 'Somos' for a television special in which they claimed that their relationship, despite the insistent rumors of rivalry, was excellent.
"My relationship with Julio Iglesias has always been phenomenal. He is a gentleman, a wonderful man and a very good artist. I still don't know what you think of this version, but he will call me for sure and tell me, "he stated again today, after opening his new album with the Madrid classic 'Me olvidé de vivre', but with Manuel Carrasco as a microphone partner. .
Raphael "never" has forgotten to live, he points out. "I am fortunate to work on what I am passionate about and the family that I have I live intensely as well," he said after addressing this and other compositions such as 'Vida Loca' (with Luis Fonsi), 'Our love was broken' (with Vanesa Martín), 'Fight of the giants' (with Izal) or 'De quererte asi' (with Pablo Alborán).
"They are very good songs, the cream of the crop of all these years, songs that I have heard out there, but that are not mine and that I had not had the opportunity to record them. Let the public see that I can and should do them, because I put all my stamp on it ", he explained.
In fact, the first one he recorded was 'Resistiré' by the Dynamic Duo, but "not from what people might think", qualifies the man born as Rafael Martos (Linares, 1943)." It is a request from my wife of 20 years ago. It was the first time that I proposed that I sing something, but then I was with the tangos and it didn't hit. Every year that passed, he wondered what was the album he was going to make, so until last year, I told him that I was going to record the song because now it did fit", bill.
Another historical theme of Spanish pop that he has tackled is 'Living like this is dying of love' by his friend Camilo Sesto, whom he calls "one more of the house", and the result could not be more tailored to the side of Gloria Trevi .
"Everything good comes to me like a glove and I have no complex in saying that I cannot sing something", says who has already made songs like 'Ma vie' by Alain Barriere, 'My way' or 'El tambourine' very his own.
"When I hear something I like, I say to myself: 'I don't know when, but I will'", he insists, the same thing he said to Dani Martín when he sang with him on television his song" How beautiful life is, "which he performs here with Alejandro Fernández.
This project also highlights the list of collaborators who, with some exceptions such as Omara Portuondo ('Black tears'), stands out for their average age, with people like Natalia Lafourcade ('Thank the march'), Mon Laferte ('Frente a Frente') and Luciano Pereyra ('Alfonsina y el mar'). "I do not ask for your DNI to sing, I care about artists and their voices; I don't even know how old Pablo López is ", he points out about another participant, who has made him one of the only two unreleased songs on the album, 'Treinta y six', in which he pays tribute to 'El Tamborilero'.
For the Malagueño he only has good words. "Besides being a good composer, he is an artist. It's not just that he makes a song, but how he makes it, how he sells it and doesn't look like anyone else, which is a bit what happens to me, "he highlights.
In addition to the Christmas special that he has recorded for RTVE, this same format of the album will take it to the Wizink Center in Madrid on December 19, ready for host "several" of the album's guests and up to 6,000 people, in what will be the largest concert seen in Spain since the pandemic began.
"I am very happy because I begin to see light at the end of the road. There are already wonderful words such as vaccines that sound like glory," says Raphael, who acknowledges having led confinement "sad, but being very obedient".
For this tireless man who claims to have more energy now than in his beginnings, the only thing that remains pending is the continuation of 'And tomorrow what', those memoirs with the first part of his career that he published in 1998.
"I need time. I could have used all these months, but I was on a different wavelength, thinking about how to get my career forward with the break I had. When we put 7 instead of 6, that's where the second part will come out, "he promises.