Ramos, the European with the most international matches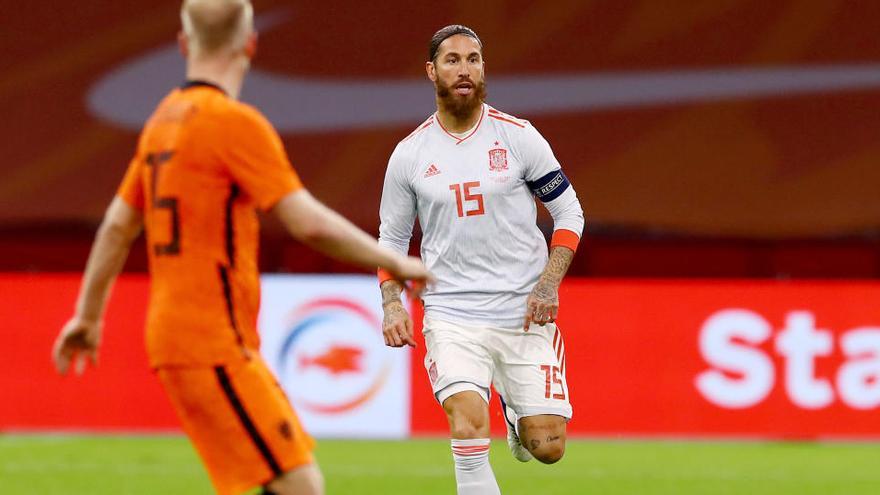 Sergio Ramos, captain of the Spanish soccer team, reached his 177th international match versus Switzerland and became, ahead of the Italian goalkeeper Gianluigi Buffon, in the European player who has worn the shirt of his country the most times.
After equaling that record in the previous match that Spain played against the Netherlands, Ramos managed to surpass himself and Buffon to gain momentum towards world record treasured by the Egyptian Ahmed Hassan, who played a total of 184 games.
Ramos equaled Mexican Claudio Suárez on Saturday, who also reached 177 games between 1992 and 2006, and is second in the standings behind Egyptian Ahmed Hassan.
Against the Netherlands, the coach Luis Enrique Martinez presented an eleven without Sergio Ramos, who gave minutes after the clash to accumulate one more match in your stats. The captain of Spain and the Real Madrid He jumped onto the pitch at the Johan Cruyff Arena stadium in Amsterdam to replace Iñigo Martínez in the 87th minute.
A few days later, Luis Enrique counted on Sergio Ramos for the line-up that faces Switzerland to, in this way, reach 177 caps. Next Tuesday, November 17, if he also plays against Germany, he will reach 178 and will be only 6 games away from Hassan's record.
Players with the most international appearances
.1. Ahmed Hassan Egypt 184
.2. Claudio Suárez Mexico 177
.2. Sergio Ramos Spain 177
.3. Gianluigi Buffon Italy 176
.4. Ahmed Mubarak Al-Mahaijiri Oman 174
.5. Mohamed Al-Deayea Saudi Arabia 173
.6. Bader Al-Mutawa Kuwait 172
.7. Hossam Hassan Egypt 169
.7. Cristiano Ronaldo Portugal 169
.8. Ivan Hurtado Ecuador 168
.9. Iker Casillas Spain 167
10. Vitalijs Astafjevs Latvia 166