Ramos says that in Spain foreign footballers are valued more than nationals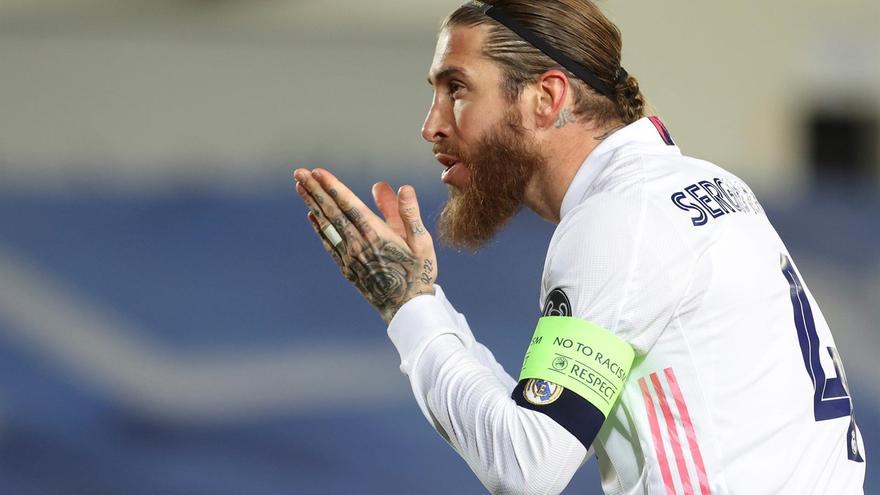 The Spanish defender Sergio Ramos wants to contribute his "experience" to "infect" Kylian Mbappé and convince him to stay at Paris Saint-Germain, although he acknowledged that his former team, Real Madrid, is "the best club historically" and "the best in some stage they have to go through there. "
In a telematic interview with a group of Spanish media, the ex-Madridista assures that he arrives "with enthusiasm, starting from scratch" to contribute his "winning spirit."
Regarding the possible departure of Mbappé, who does not renew his contract with PSG, which expires at the end of next season, Ramos said that he will speak to him "in private" but pointed out: "I would like him to continue here, he is a great player, young , who can make history. Here or at Real Madrid, if he has to leave. "
"I'm not on Kylian's mind, but I would like him to continue. He is a decisive player, who makes a difference and has a great future ahead of him. Here's a team that can help you get there. I bring my experience, everything I have lived through these years at Real Madrid, my winning spirit. If that can infect a partner, it can be a success for me (…) I want him by my side, "he said.
At PSG he will also meet Neymar, a footballer with whom, he said, maintains a good relationship despite the fact that they have been in rival teams, but highlighted the collective value.
"I want to play with them, but I want to win, It doesn't matter who goes out to the field, we all have to row in the same direction, provide the highest level. We will find the ideal path if we all row in the same direction, "he said.
Ramos had words of praise for Real Madrid, whom he considered "his family", but also showed his enthusiasm for the Parisian project, "for the future but which is already a reality".
"I am very happy, integrating myself into the team, a new culture and a new city. I am an optimistic, courageous person, who likes challenges and is eager to continue winning. I hope I do half as well as in Madrid" , he assured.
"I have reached one of the best teams in the world and they have a great project that they want to win. I am proud to have made this decision, "he said.
Ramos did not enter to assess the reasons for his departure from Madrid because, "looking back is a mistake", nor the new controversy surrounding the white team with the leak of some old recordings of its president, Florentino Pérez, criticizing Iker Casillas and to Raúl González.
If the draw crossed PSG and Madrid in the Champions League, Ramos would not celebrate a goal or a defeat to the club in which he has spent 16 years, "out of respect" and because he considers it "his family."
The defender said "sad" for not having been able to go to the national team in the last European Championship: "I have missed him, I have been there for many years and I would have loved it, I am the one who has worn that shirt the most times. I will continue working to perform. at a maximum level to return as soon as possible, because it is something that continues to motivate me ".
Ramos considered that Spain does not know how to value its stars as foreigners are valued.
"The admiration we feel for outsiders is lacking with ours. Hopefully it will change over the years. But we continue to have the same problem, those who come are 'cracks' and when we have them at home we do not value it. We have to learn to admire people more and envy less, "said the ex-Madridista, who assured that in Italy players like" Bonucci or Chiellini are heroes. "