Ramos assures that his renewal remains at a standstill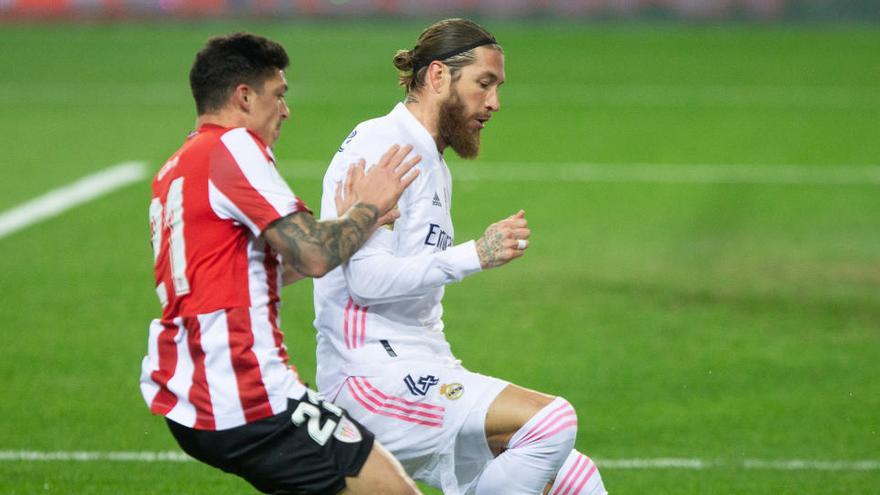 Sergio Ramos, captain of the Real Madrid, assured that four months after the end of his contract with the club and with the possibility from January 1 to negotiate with any team, there is "no news" about its possible renewal and that he focuses on returning to the pitch after his injury with the aim of "being able to celebrate a title".
"It is true that many questions and a lot of uncertainty are generated from the information that comes out and I would like to be able to say something, but I have no news, "confessed Sergio Ramos at the closing of the act in which he presented a new season of his documentary.
"There is nothing new, everything remains the same and I only think about returning after the injury, finishing the season in the best possible way and aspiring to the two titles (Champions League and League), but in the face of renewal there is nothing new that can count, "he added.
The Madrid captain made it clear that his idea is to focus on sports: "When there is a news I will be the first to communicate it, but right now I am calm, I only think about returning to the field and being able to celebrate a title.
In the new season of the documentary 'The legend of Sergio Ramos' the conquest of the last League and the most important milestones of the center-back's career are reviewed, who cited Santiago Bernabéu to make it clear that has "five" years left at the highest level and his idea of ​​playing until he was 39. "For me, breaking records is a good sign, it indicates that things are going well and it is a challenge to keep beating them. Looking back is a melancholy pride. I hope I can continue showing my level for many years" he claimed.
"Legends are forged on a daily basis and with facts, you cannot please everyone and the curriculum is not erased. I have always respected everyone's opinion and the only thing that worries me when they talk about my name is let it be said that I have been a humble, hard-working uncle, who has left his soul, "he stressed.
"I am turning 35 shortly and Santiago Bernabéu said that there are no young or old players, only good and bad with its performance. I have been taking care of myself for many years and I can perform four or five years at my level if the injuries respect me, "he said.